Check out the teaser trailer for LGBTQ+ horror flick They/Them
Peacock released a teaser trailer for the anxiously awaited horror film They/Them which takes place at an LGBTQ+ conversion camp.
A month after releasing cast details and first look images, Peacock has unleashed the first teaser trailer for the hotly anticipated horror film They/Them. Produced by horror powerhouse Jason Blum (Halloween, Get Out) and Michael Aguilar (Penny Dreadful, Kidding) for Blumhouse Studios, They/Them is the directorial debut of award-winning screenwriter John Logan (Skyfall, Gladiator) who also lent his writing talents to the film.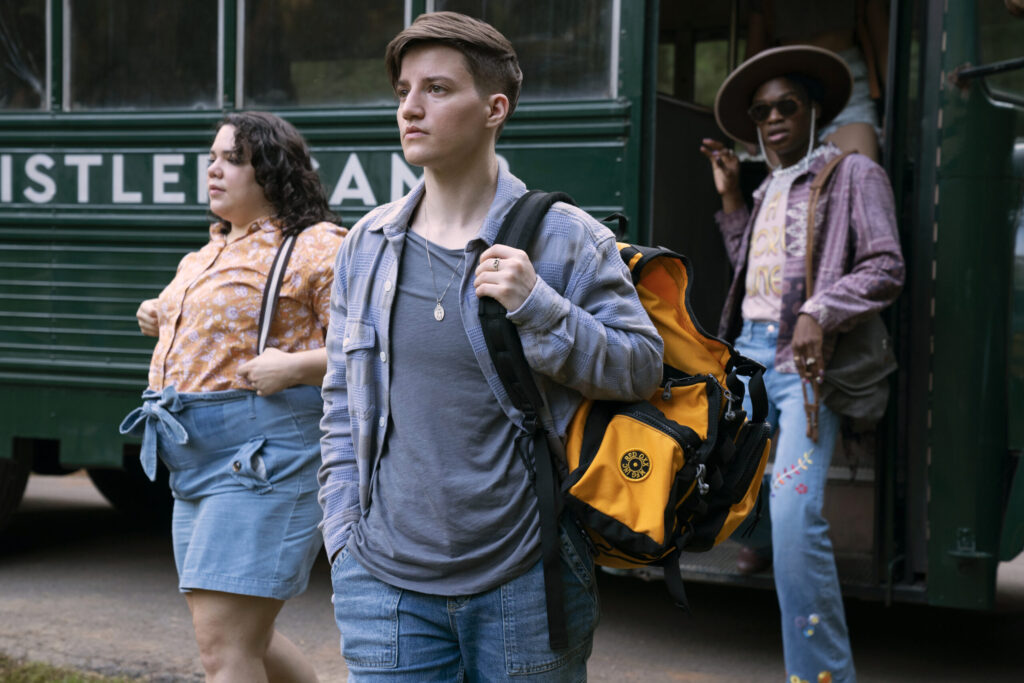 Kevin Bacon plays Owen Whistler in the film which is set at an LGBTQIA+ conversion camp. Several queer and trans campers join Whistler for a week of programming intended to "help them find a new sense of freedom". As the camp's methods become increasingly more psychologically unsettling, the campers must work together to protect themselves. When a mysterious killer starts claiming victims, things get even more dangerous.
They/Them debuts exclusively on Peacock August 5.
This article was originally published on our sister site, Queer Forty.