Check Out Scenes from Ptown Bear Week's Solid Gold Tea!
One of the most beloved things about Provincetown Bear Week is the daily tea dance at the Boatslip, and this year was no different.
If memory serves me correctly I remember the week being divided into outfit themes like singlet tea or kaftan tea which sadly didn't reappear this year, but the one theme that will always survive is Thursday's Solid Gold Tea (see what I did there?); a theme that encompasses both the dress code and the music for the afternoon. And of course, the bears did not disappoint! The bears came decked out in their 70's finery for lots of dancing, flirting and living it up at the end of the cape.
Other themes for tea this week included Wig Out! Tea on Sunday where everyone was encouraged to wear their best big, I Love the 90's Tea on Monday which celebrated 90's and 00's club anthems, Electric Dreams Tea on Wednesday featuring 80's music and of course Solid Gold on Thursday.
Check out some pics we snapped at the big party including one of our biggest bear crushes, style icon Dan, aka thebigsartorialist.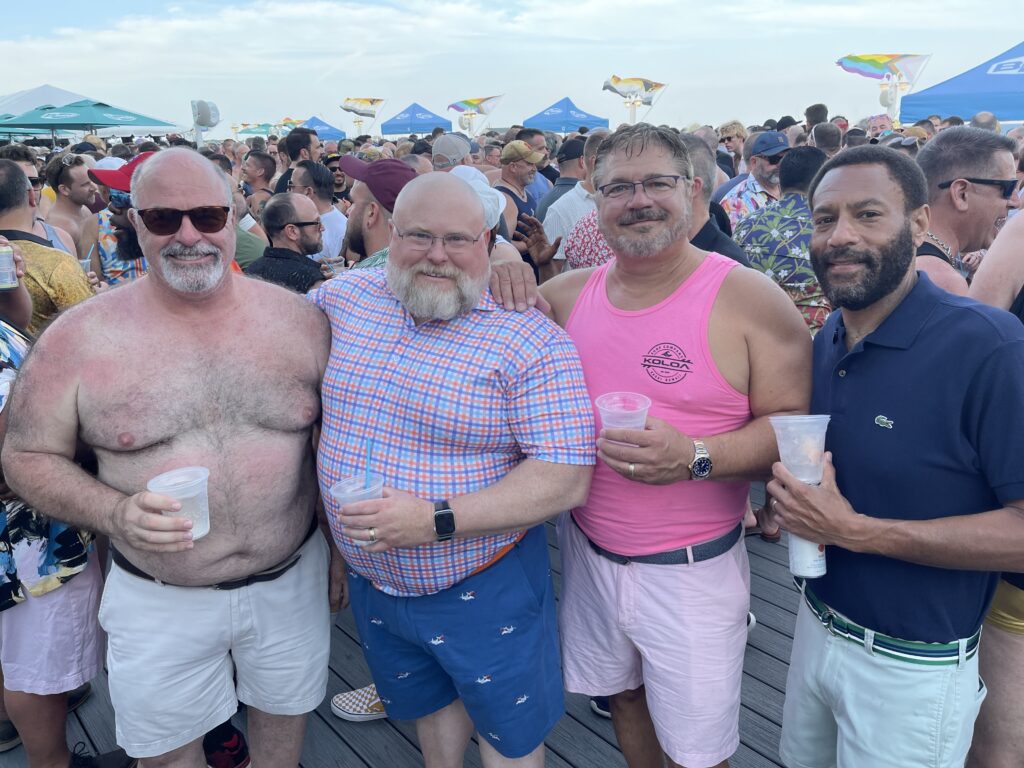 ---
Check out some video footage from the festivities on the Boatslip Facebook Page.