Check out Big Gay Key West's big, gay and fabulous host hotels!
Don't miss Big Gay Key West, the chub/chaser event of 2023 in the LGBT island paradise of Key West, Florida! Big Gay Key West will make a splash from September 13 – 18, 2023!
Big Gay Key West features exclusive access to 4 beautiful luxurious all-male clothing optional resorts: Island House, New Orleans House, Alexander's Guesthouse, Equator Resort.  Enjoy reciprocal access to all of the guesthouses (short walking distance from each other).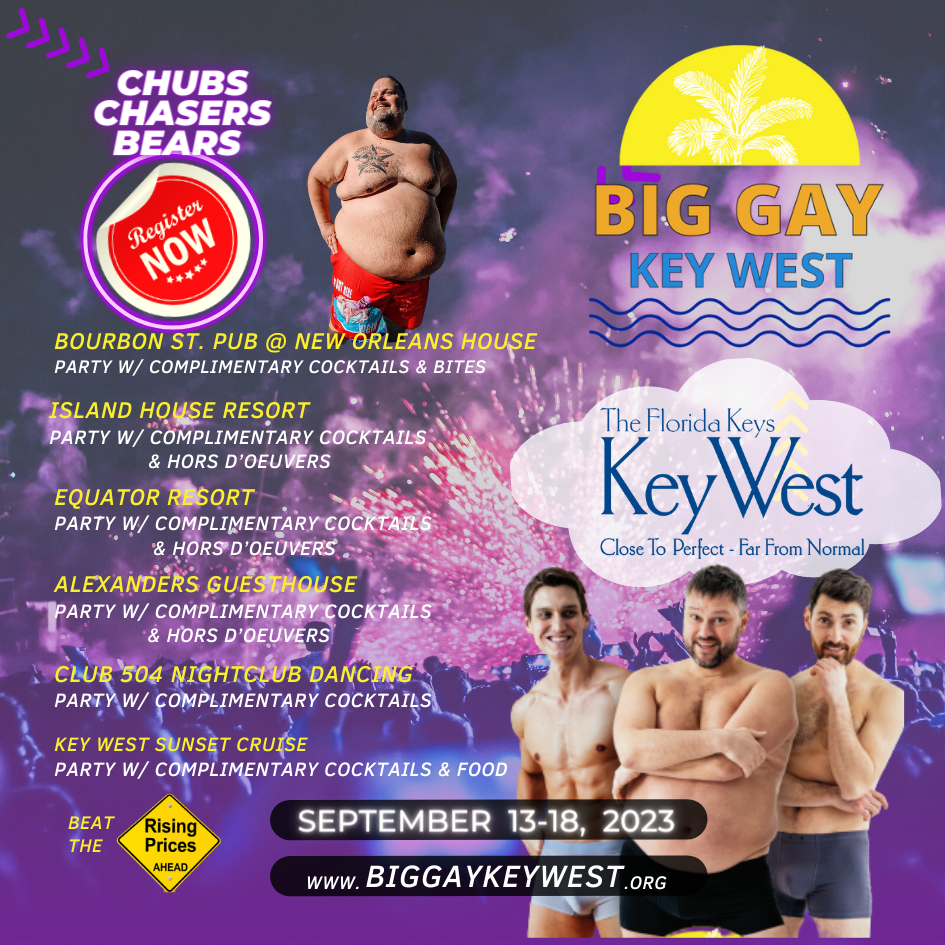 ---
Host Hotels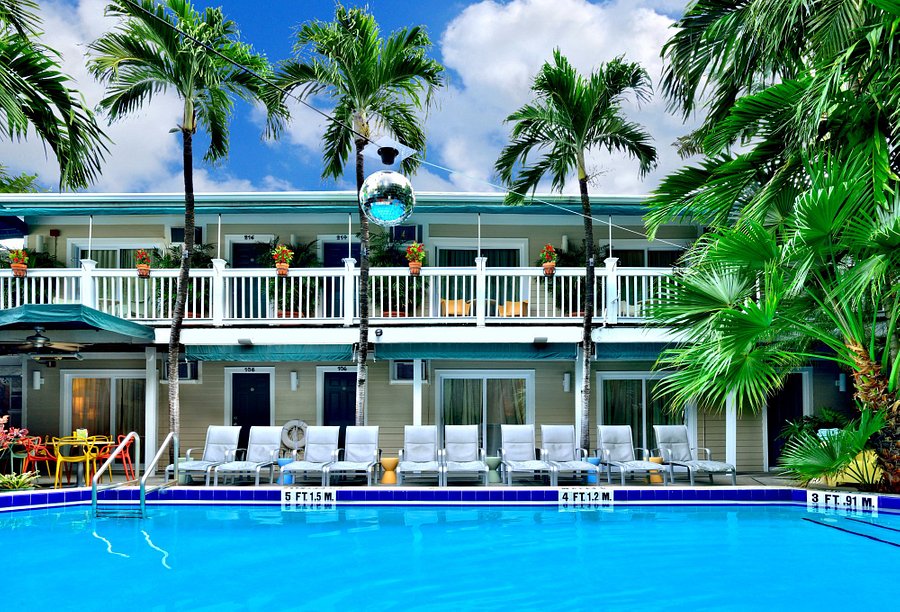 Island House is an award-winning gay resort in Old Town Key West, set in a completely secure private compound where the choice to wear something – or nothing at all – is yours!
Their large heated pool and jacuzzis are open 24 hours a day. Their Health Club, which includes a gym and spa area with sauna, steam room and jacuzzi, is the most complete in Key West.  
The Island House Resort's luxurious guest facilities are available to all Big Gay Key West ticket holders even if you're not staying at the Island House Resort. The Island House is also offering 10% off all returning hotel guests.
For more info, visit http://www.islandhousekeywest.com, or call 1-800-890-6284
---
The New Orleans House is the only all gay, all male guest house on Duval Street.
Located in the heart of old town Key West. You will be just steps away from everything Key West offers.
For more information, visit www.neworleanshousekw.com
---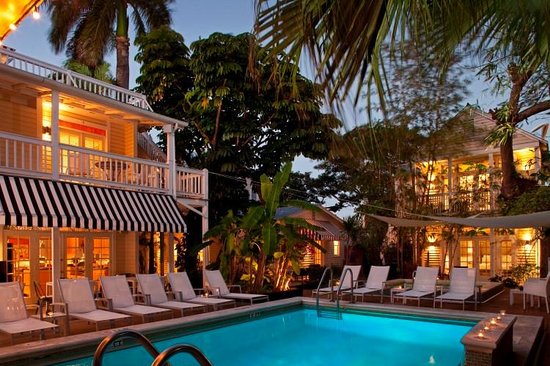 Alexander's Guesthouse is an LGBTQA guesthouse, which means all humans are welcome. However, they hold an especially safe space for members of the Lesbian, Gay, Bi, Trans & Queer groups.
Alexander's Guesthouse truly loves all humans! In Key West, we live by the inclusive motto that we are "One Human Family." They promote love, acceptance and respect for all, so you don't have anything to worry about staying at this guesthouse.
For more information, visit alexanderskeywest.com. 
---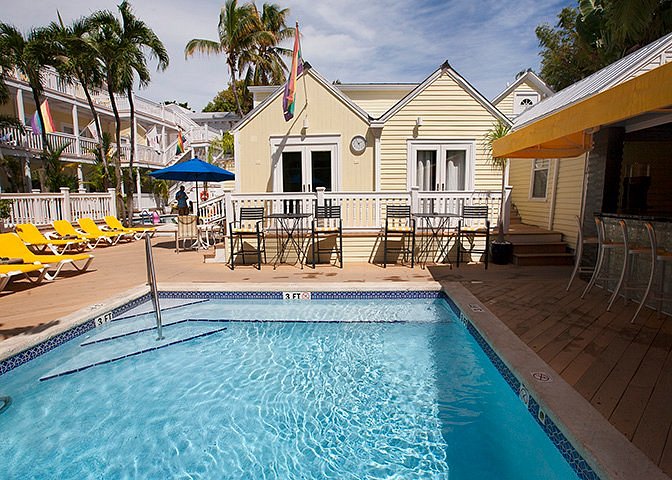 At the Equator Resort, they believe all the typical male-only resort expectations can be met without sacrificing class or service. Now complete that with an all-male, clothing optional environment that prides itself in guest privacy and comfort, and you have what the Equator Resort is all about. 
Tucked away in the heart of Old Town Key West, the Equator Resort is just 3 blocks from Historic Duval St., providing easy access to a city filled with history, culture, festivity and most of all relaxation.The resort offers a large, lush and open private setting with 2 heated pools and two hot tubs. Comprised of 5 historic properties, each room is spacious, unique and offers its own charm and private baths.
For more information, visit www.equatorresort.com
---
Register today, and find out everything you need to know about packages and events!
For more info and scheduled events, visit biggaykeywest.org.