Celebrate the Holiday Season in Boone!
The wonder of the holiday season never looks as good as it does when you're visiting a small town like Boone, North Carolina. Yes, we love how New York City lights up during the holidays, but there's something to be said about the welcoming spirit of this LGBTQ+-friendly town. And there's no shortage of things to do and see!
The holiday season here really kicks into high gear starting with the annual High Country Turkey Trot, usually scheduled at 9 on Thanksgiving morning at Clawson-Burnley Park. Turkey trotter will return to the Boone Greenway Trail this year, and per usual, they can choose the 5K Race or the Fun Run/Walk. Registration costs $20 per person and $40 for runners or walkers who want a t-shirt, too. The race benefits the Hospitality House of Northwest North Carolina, a local non-profit organization.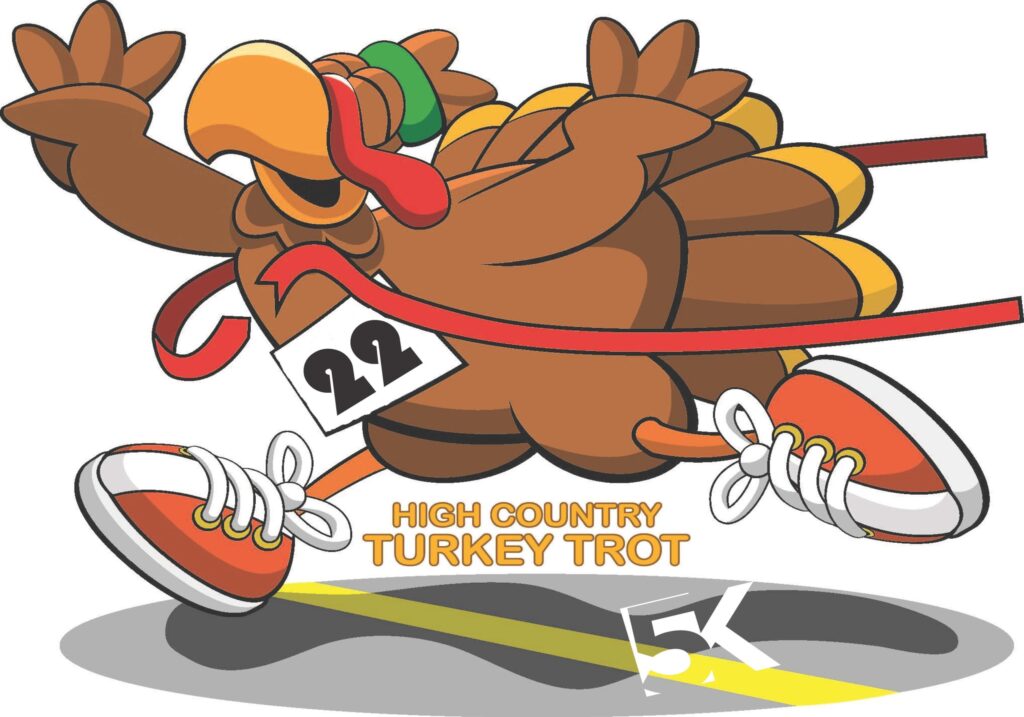 Boone's Festive First Friday celebration and Solar Tree Lighting is something to behold, too! Normally, the galleries and shops in downtown Boone are open for an Art Crawl on the first Friday of each month, but on the first Friday in December, well, things start to get festive! The fun holiday merriment includes an opportunity for kids to Meet Mrs. Santa and write a letter to the big-bellied world traveler himself, Santa! A snowball fight with marshmallows, horse-drawn carriage rides through downtown, the pop-up holiday market on North Depot, and a fundraising gala at the Appalachian Theatre are just a few activities scheduled every year.
Another reason to visit downtown Boone – on the first Friday in December – is to witness the Solar Tree Lighting at the Jones House, thanks to the Appalachian State Sustainable Energy Society. The festivities include an official lighting ceremony with Appalachian State University. Other activities on tap for this unique celebration include caroling, free hot chocolate with holiday cookies, and food trucks, serving everything from wings to biscuits.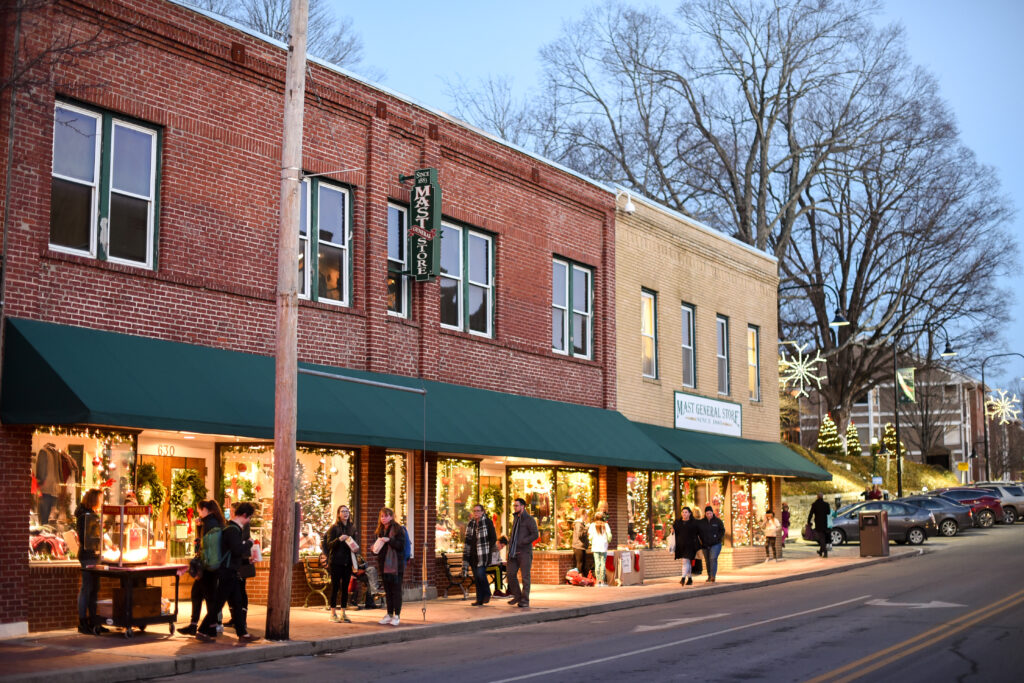 A 17-minute drive south of Boone, in nearby Blowing Rock, the Chetola Resort decks its halls and more with a sparking display of thousands of lights known as the Festival of Lights. It's free and open to the public and starts the Friday after Thanksgiving and they remain up through the last Sunday in January, which includes Blowing Rock's WinterFest.
And in Banner Elk, you can experience Christmas at Apple Hill Farm, which usually runs from mid-November through early January. Take a 45-minute guided educational tour of the working alpaca farm! It's also a cool spot to pick up those last-minute holiday gifts such as socks made out of alpaca yarn, blankets, teddy bears, scarves, local jams, jellies, teas, handcrafted gifts, and more. Some items are available online, but most are available onsite at the farm's store.

And although this holiday option is probably ideal for people who live in Boone or nearby; there are a dozen tree farms in the area for you to cut or pick out your very own Christmas tree, including a beautiful Fraser Fir tree, native only to the High Country of northwestern North Carolina. In addition to choosing the perfect tree, you can also find wreaths, boughs, Christmas crafts and gifts, hot cocoa and cider, hayrides, farm animals, and yes, those spectacular views, too! Check out a list of farms here and check out Explore Boone's calendar for more festive holiday events.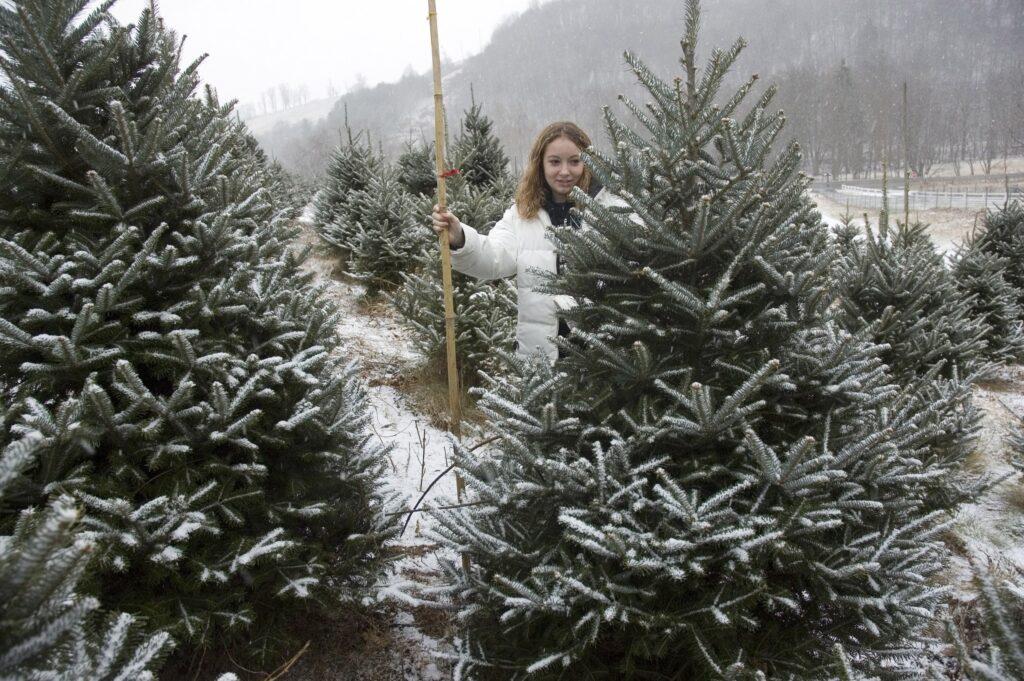 Want to plan a winter getaway to Boone? Take a look at Vacationer's article about all the fun winter activities waiting for active LGBTQ+ travelers at the ski resorts located in Boone, the Ski Capital of the South.