Catching Up with Finnish Sculptor SantiYago Delgado
The last time we caught up with SantiYago Delgado, he was preparing for an exhibition for his sculptural work entitled "Celestials of the 21st Century". And while he continues to work on these mythological/spiritual creations rooted in his own belief system, he has also expanded his focus to other collections.
Born in Helsinki and now living in Joutsa, Finland with his partner in the home and art studio they built together, SantiYago has achieved a feat that many struggle to ascertain – he is a working artist. We sit down with the talented sculptor to learn about how his art has evolved in the last two years and what fuels his passion and creativity.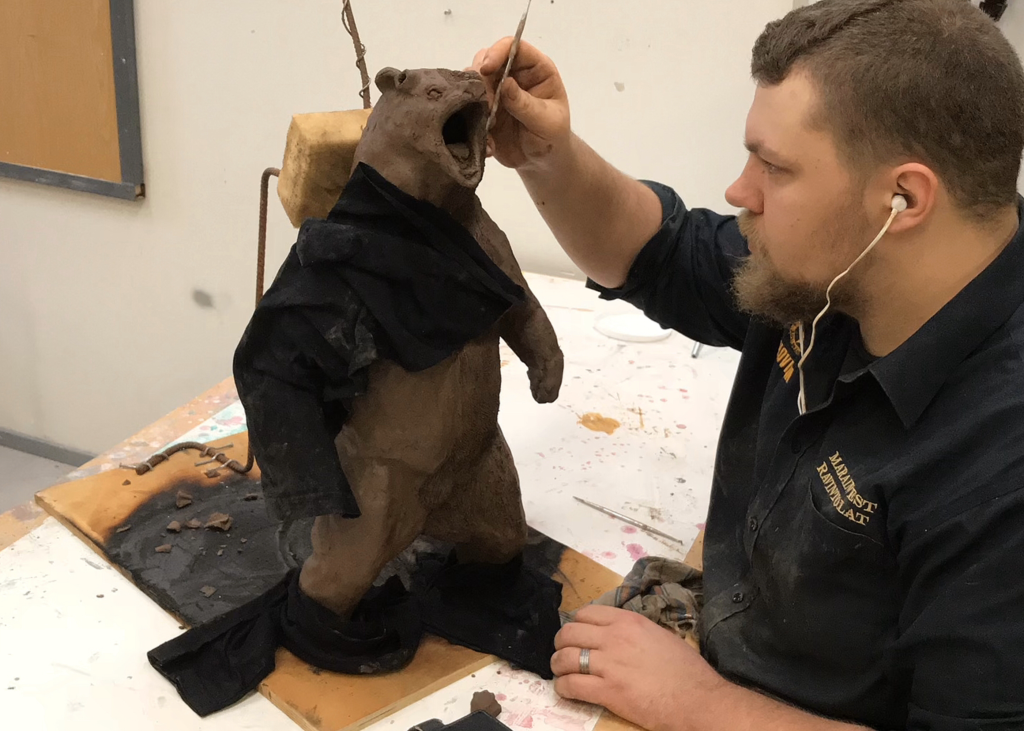 John Hernandez: Hi SantiYago! It's so good to connect with you again. Thanks for taking the time to chat.
I took a look at your new artwork and as always, it's absolutely spectacular! I have to ask first about the "New Age of Finland" collection. As a big fan of Tom of Finland, I find your interpretation quite striking. Tell me a bit about that.
SantiYago Delgado: It's about bringing Tom's work into the present day with more diversity of body types. Hopefully the next generation of artists will get the same thing out of my work that I got out of the work of Tom of Finland. That would be amazing to me, and a job well done, so to speak.
John Hernandez: I love that. And are those 'Finland' sculptures on the SaintDeco website for sale or are they something you're still hanging on to for now?
SantiYago Delgado: Well, actually, I have to make new sculptures because I have sold them all!
John Hernandez: Listen, that's a great problem to have as an artist!! Congratulations!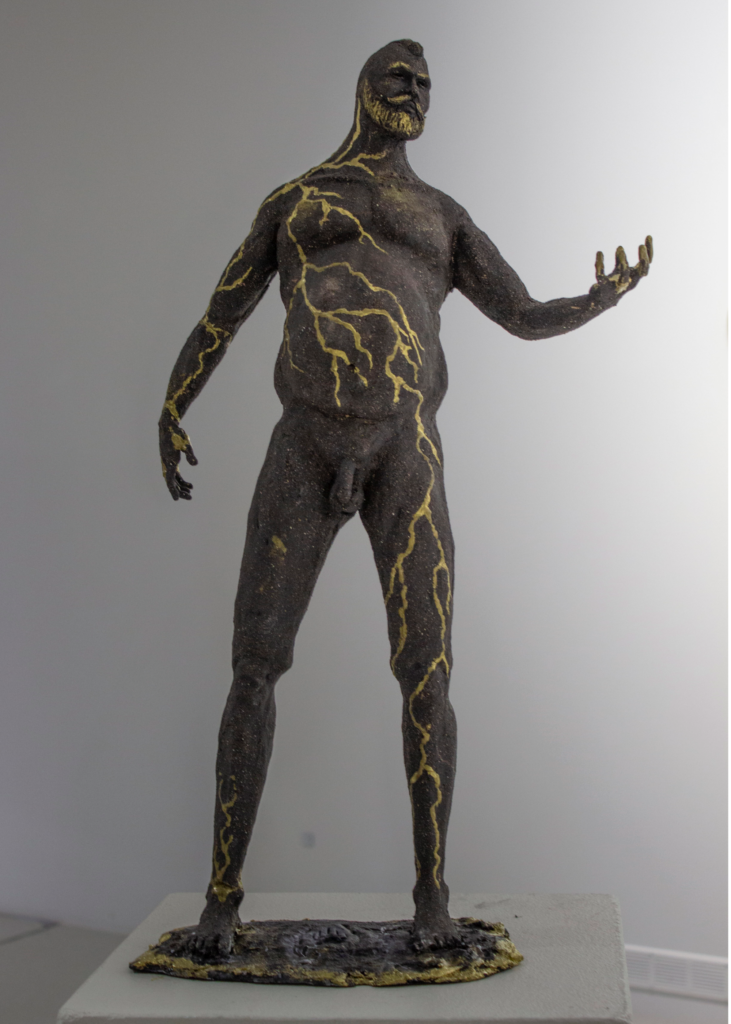 I love how your art consistently celebrates body positivity. Your series "New Age of Fagadelia" also embodies that sentiment, but why is it the 'new' age of Fagadelia?
SantiYago Delgado: The New age of Fagadelia just means that it is more sculptures. The original series was done years ago with paintings, but it wasn't really me. I'm not a painter. It didn't feel true to myself. But now that I've interpreted it into the sculptures it is definitely more my style.
The sculptures will come in many different forms from now on. The pieces on the website are wall pieces, but I will aim to also make larger sculptures not intended for hanging that are abstract and colorful and very gay!
John Hernandez: Here here!! And did you sculpt that body from a photo or was there a model?
SantiYago Delgado: I used my own body as the model.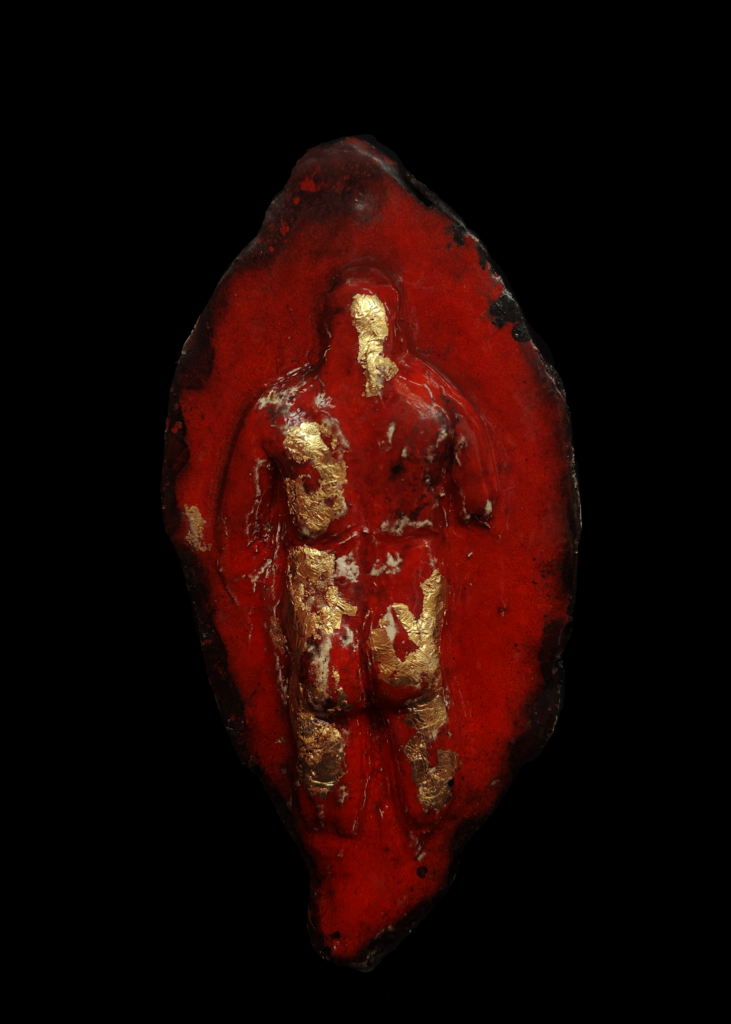 John Hernandez: Talk about putting yourself into your art! (Laughs)
I was also really taken with your Environmental pieces. A whole collection of faces in trees. It was moving and a bit spooky, in the best possible way. Is it meant to be a living art display?
SantiYago Delgado: It is part of it. It is definitely part of it. The idea is to give the trees a personality. Since we are cutting down trees, all over the world (but especially in Finland) faster than we should be, the idea is to give them faces and give them names and give them personalities so that, we hopefully don't cut them down – in order to preserve nature and our environment.
John Hernandez: What a wonderful idea, and highly effective too.
Can you tell us a bit about your training as an artist?
SantiYago Delgado: Well, I've actually been sculpting since I was four years old. That was my element, a way of getting away from reality, the thing that kept me balanced with my ADHD, even though I did not know I had ADHD at the time. I've been sculpting my entire life.
In August of 2015 I went to my first art school, the Liminkas School of Art in the north. I spent two years there finding out who I was as an artist. I did painting, sculpting and performance art, but of course I liked sculpture best. After that I knew I wanted to make art my career, so I went to a professional art school called Kankaanpää. I spent four years there studying everything about sculpting that I possibly could. I got to work with clay, bronze, metal, wood, stone, plaster, all sorts of things.
And with all the knowledge I gained there, I created this place that I am working from now. I bought my own ceramic oven and last month and I bought my own bronze system here where I can continue experimenting and creating without anybody telling me I can't or having to answer to any teachers.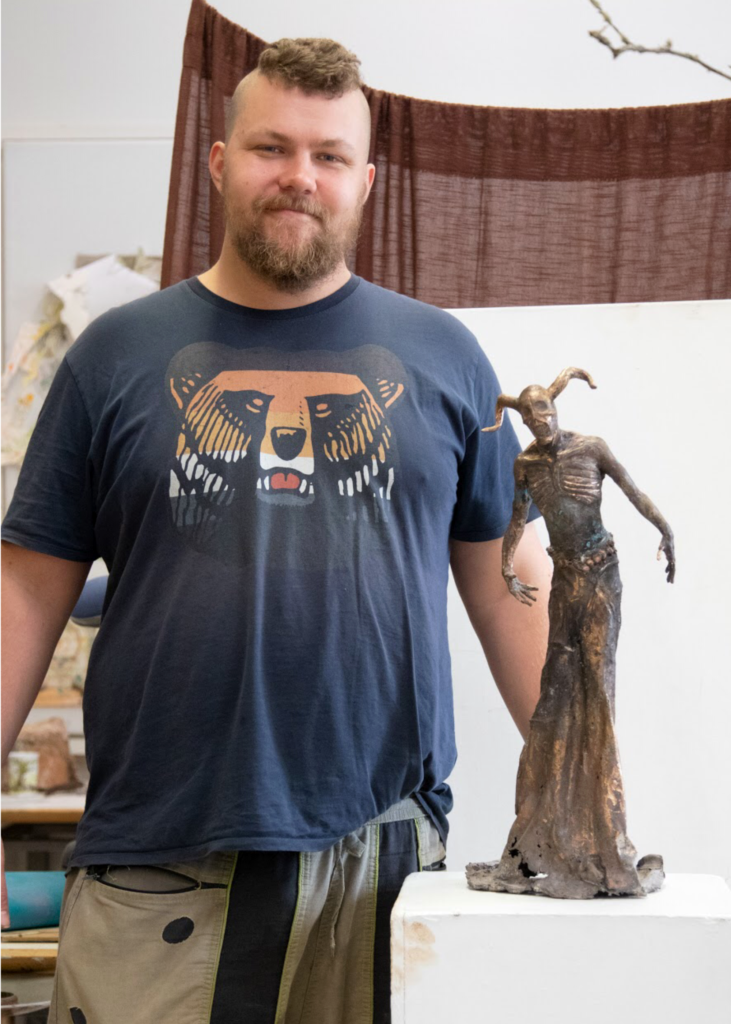 John Hernandez: And what would you say inspires your creativity and your desire to experiment?
SantiYago Delgado: Well, definitely nature, always nature.
Also, the struggles of the world these days. It drives me to get my own message out there through my art. In addition, I want to prove to myself and the world that you can be a successful working artist.
John Hernandez: Well, I'd say you are most definitely proving that! Last time you spoke with us you also said that you believe your ADHD fuels your creativity. Is that still the case?
SantiYago Delgado: Yeah. I've accepted my ADHD in a way that a lot of people haven't. I have energy that I manifest into my work, but at the same time it does become overwhelming at times – especially in the winters because it gets insanely dark for long periods of time here.
John Hernandez: Earlier this year you opened the SaintDeco Etsy store. What do you sell there?
SantiYago Delgado: There are lots of Saint Deco T-shirts based on my artwork for sale. There are also canvas prints of my Fagadelic pieces. Then there are the pendants! I call them spirit pendants because they have an animal print on it, representing perhaps someone's Spirit Animal. Right now, I have bears, dogs, wolves, cats and lions. Maybe in the future, there will be cows and snakes too. In the future there will be small sculptures, like bears. I'm working on a ceramic series of bears now.
I'm also building a Saatchi Art website where I will be selling fine art and more expensive pieces like bigger sculptures and stuff like that. I think that will fully launch at the end of the summer, because right now I'm busy working on the sculptures!
John Hernandez: Fantastic! I can't wait to see what you come up with next.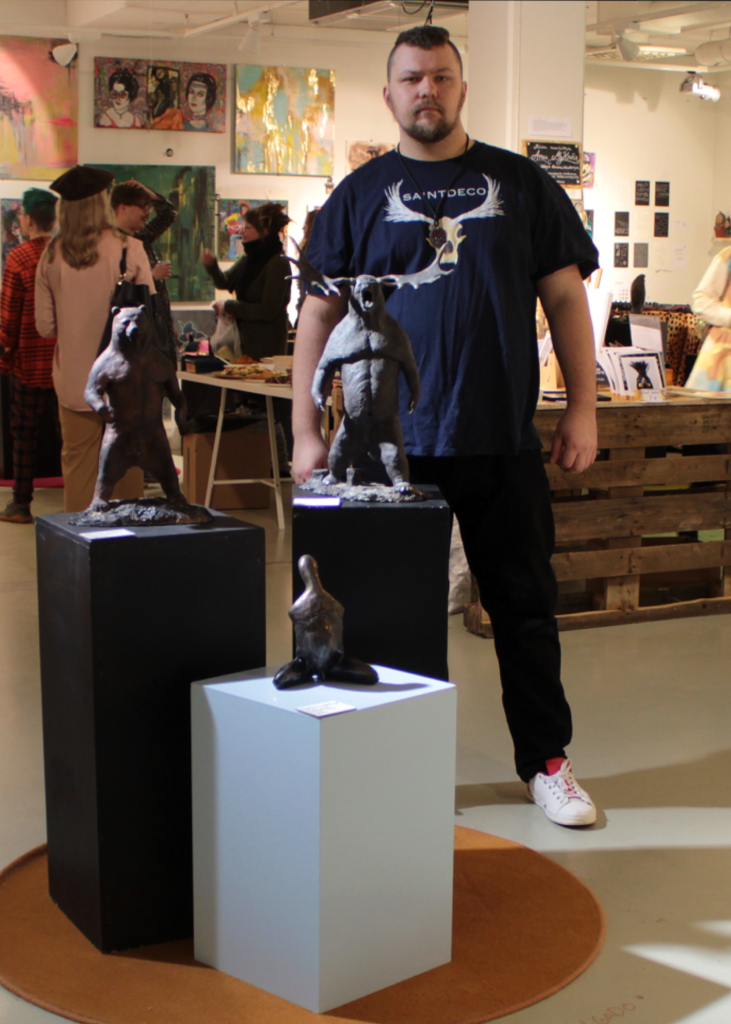 Check out all of SatiYago's work at SaintDeco.
Get some of his artwork at the SaintDeco Etsy shop.
Keep up with him on social media on Instagram and Facebook.