'Camp' Camp provides an authentic sleepaway camp experience for LGBTQ+ adults
'Camp' Camp is a magical place in southwestern Maine, 45 minutes outside of Portland, where LGBTQ+ people can recapture an idealized piece of their youth. This summer camp experience is designed to replicate the sleepaway camps of our childhoods, only this time there is no need to hide who you are or participate in any activities you don't want to.
Founded in 1997 as an alternative to party-focused queer vacation destinations, 'Camp' puts a focus on community building. The clientele encompasses all age groups, genders, and racial backgrounds while proudly boasting a 75% return rate amongst campers. Attendees cite the lifelong friendships established during camp as the reason for their continued patronage, but the activities list definitely plays a part in it too.
The sheer number of activities available to visitors is truly mind-boggling. For arts and crafts, you have your choice of classes: pottery, stained glass, oil painting, wire art, LGBT history, guitar playing, Broadway dancing, writing, theater, and cooking amongst many others. There's even a beauty parlor class with Princess, the camp's semi-experienced drag queen, who will help you with hair, make-up, and lewks for the annual Tea Dance where campers get to walk the red carpet in their fabulous getups before dancing the night away under the stars.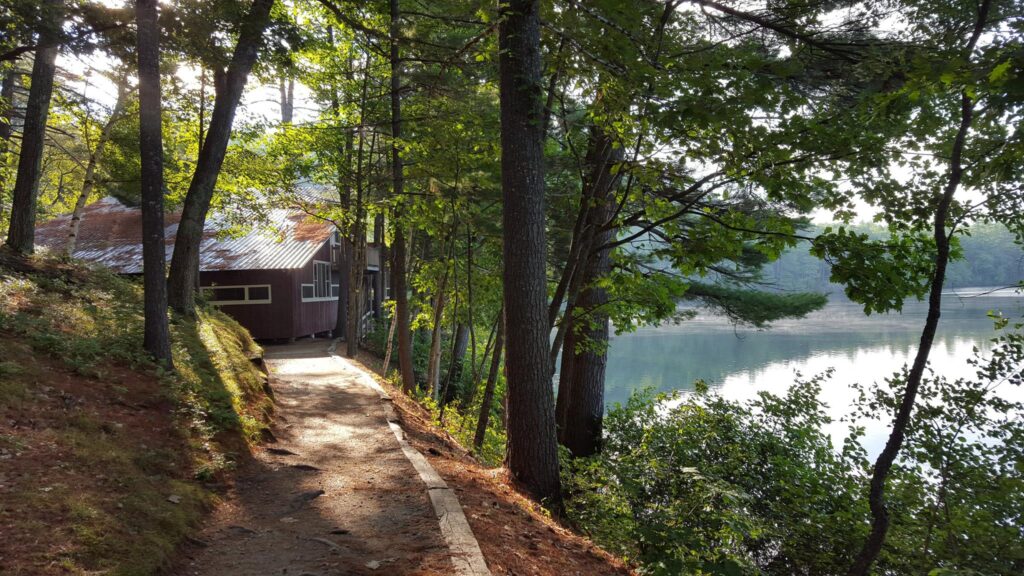 For the more athletically inclined there is a great assortment of sports activities including an adventure course and climbing wall, aqua bull riding, color wars & water balloon fights, canoeing, kayaking, hiking, kickball, swimming, biking, sailing, softball, and tennis; just to name a few. There is also Boot "Camp' Camp which will give you the tools to create a fitness regimen for yourself and spirited games of Capture the Wig!
Of course, in addition to crafts and sports, no camp experience is complete without social gatherings. In addition to the aforementioned Tea Dance campers will enjoy karaoke, Christmas Bingo, Halloween Bingo, the Barn Dance, trivia nights, movie showings, and several more activities culminating in the "Camp' Camp Dance Dance at the end of the week. Some extra special social activities include the Lip-sync Throwdown inspired by Drag Race and the Roman Carnival featuring desserts, crafts, games, and prizes – all while wearing togas!
This LGBTQ+ camp also offers food prepared by professional chefs in vegan, vegetarian, and gluten-free options, depending on your needs, with locally sourced food. Accommodations consist of 25 rustic pine cabins of various sizes which house between 5 and 20 campers. You can select a gendered or gender-neutral cabin depending on what works best for you.
It's clear that no matter who you are or where your interests lie there will be something for you. Registration is open until August 14 or until they sell out, so act fast.
Head over to www.campcamp.com for more information and to book your stay.
This article was originally published on our sister site, Vacationer Magazine.