BurlyShirts (a division of Shane Ruff's company Ruff Studio, started in Boston in 2007) has now been based in Southern Maine since 2010. Shane designs and hand prints all of his own shirts in his shop located at their small farm in North Berwick, Maine, where they also have a seasonal farm stand selling fruit and produce they grow.
Other than T-shirts he also does some stained glass work, makes recycled denim dog toys, t-shirt yarn, scented balsam fir pillows, and art prints.
Recently he's been making 2 tone bandana face masks using bandanas and recycled t-shirts.
He also occasionally does some custom designing and custom screen printing for other companies and groups.
His shirt designs can be found online at BurlyShirts.com, and at select retail stores around the US, Canada, Australia and Europe.
You can also see his Pop up T-shirt store at IML, MAL, CLAW, TBRU, Bear Week and other events around the US throughout the year.
Website – www.burlyshirts.com
Facebook – www.facebook.com/ShaneRuffStudios
Instagram – www.instagram.com/burlyshirts
Farm – www.facebook.com/beechridgefarmme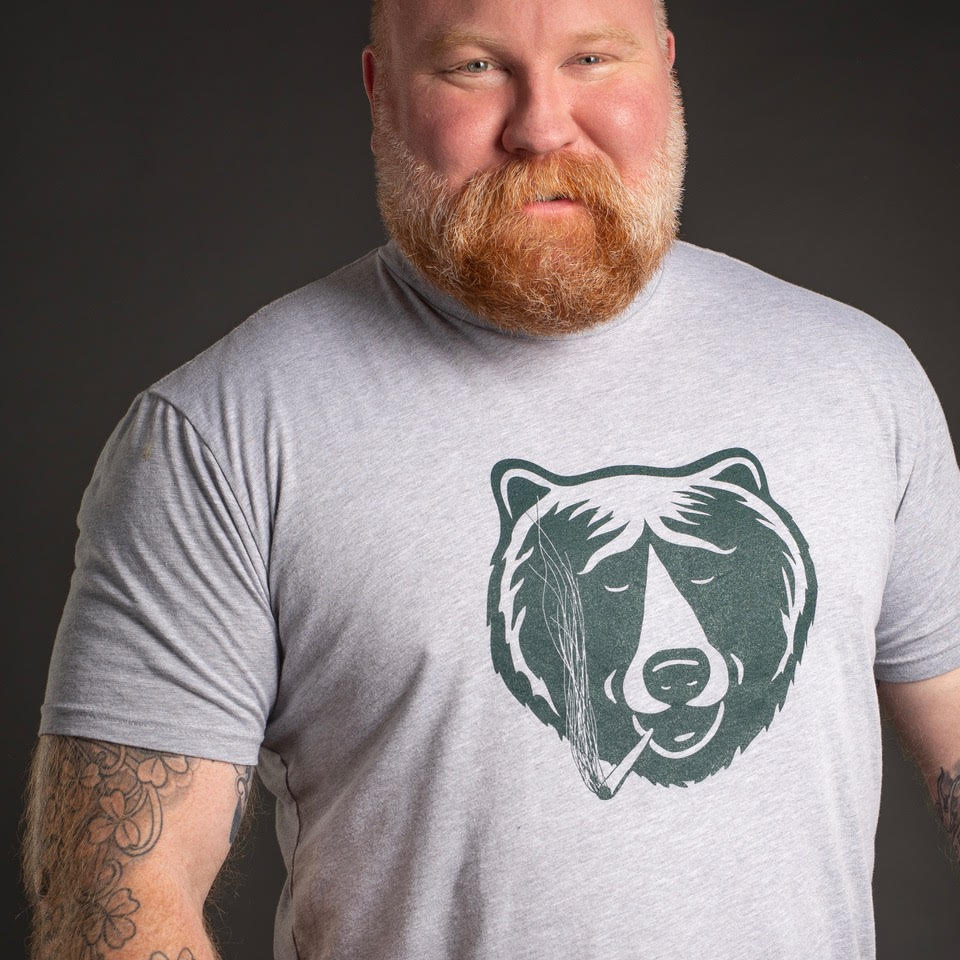 Rey Rey's Photography – Model Erik Munro & Brendan McWeeney