Brand New 2023 Mercedes AMG EQE: The Excitement is Real!
Every manufacturer is now quickly jumping into the electric car market, and with the all-new 2023 Mercedes AMG EQE, a midsized electric sedan that really does take up a lot of room, Mercedes offers more options for buyers who want to reduce their carbon footprint.
And who want something new and exciting.
All the buzz going around about this car is really deserving.  This Love Boat almost drives itself, really. For starters, the doors open themselves and close themselves (I kid you not) and you really do have to be careful where you are when you ask the doors to do this.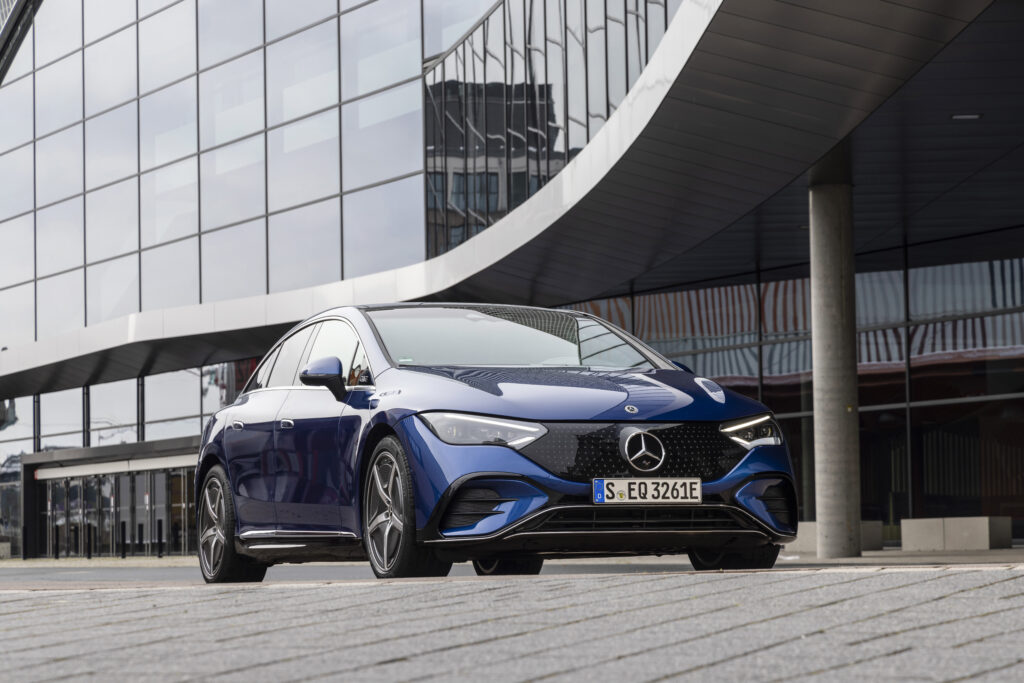 The ride is, naturally, very quiet (dare I say, too quiet, so careful when you are listening to your retro disco). The EQE rides kinda low to the ground like a sportscar, but you should be fine in most 'normal' road conditions. Range is a little over 300 miles per charge and because the ride is so smooth, you may forget you will need to recharge every so often.
Oh yes, luxury abounds everywhere. If you can dream it or think it, yeah, it's probably in there somewhere.
Checkout this Daddy Bear who does a video explaining the drive and feel of the EQE for Cars.com. He talks about how Mercedes has a philosophy of making cars and design-offshoots with the "one sausage, three sizes" theory (well, already I'm hooked when he explains it that way).
For Mercedes, the S-Class is their higher-end, daddy long-legs luxury sedan (yes, I am over-simplifying it here), so their electric version is called the EQS. For the slightly more compact (personally, I don't think it is) version, the new electric E-Class sedan is called the EQE.
Just let this handsome man explain and take you on a virtual test drive. (The idea behind 'one sausage, three sizes' is that if you like the sausage, you will probably like any / all sizes – sounds like a Bear night of wonder and excitement to me.)
Keep in mind that in an effort to keep the EQE 'aerodynamic' (flamboyant, if you will), some 'things' on the EQE have been compromised a bit. Under the hood, there is no traditional engine per se. So nothing needs to be ventilated, and that means nothing needs to get dirty from petrol and oil and stuff like that, which makes it, well, different.  But in the boot, in an effort to have more rear passenger room, there is a bit less room for all your steamer trunks.  Just be advised of that. (Again, I am oversimplifying it here.)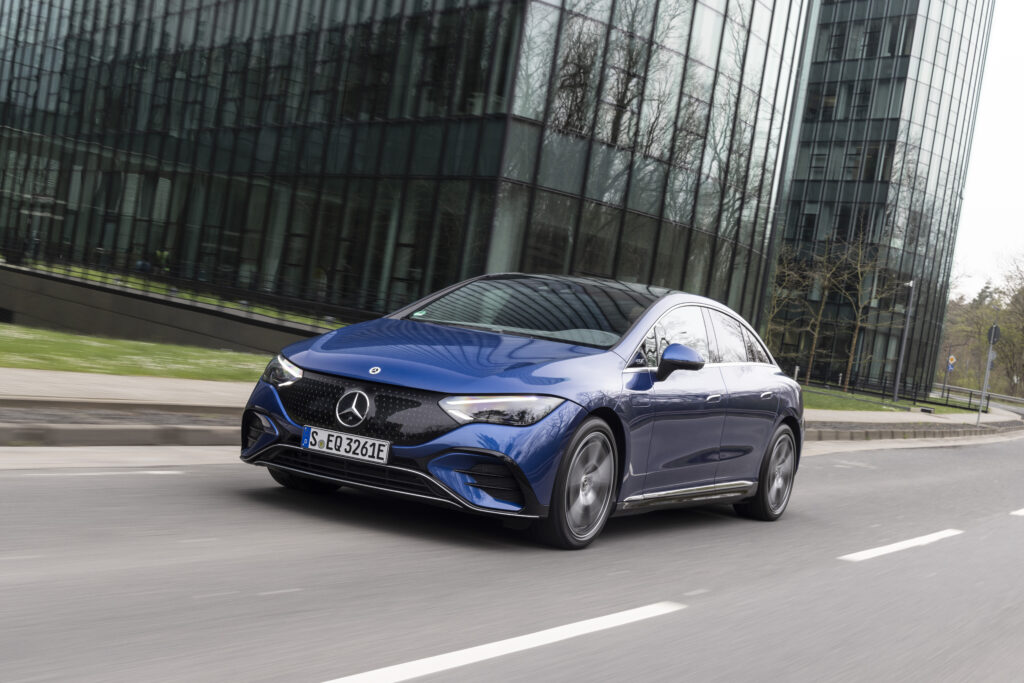 Watch the video if you can. This man is a man of size (which for us is a great thing, yes?) and you can see how he drives – and maneuvers – inside the car. Very informative. Seriously.
Also try to ignore the starting price of $74,900 US.