Brand-New 2023 Land Rover Defender 130: The Butch Bear Limo
This bear of a vehicle, the 2023 Land Rover Defender 130, has got to be one of the biggest non-commercial vehicles I have ever attempted to drive, sans my days in the U.S. Army.
Fifteen-and-a half feet long. Almost 7 feet wide. Over 6 feet tall with just regular tires….. This big bear needs room because inside, you will get 81 cubic feet of cargo capacity. It's big and beautiful.
But that's not necessarily why you buy a Land Rover Defender, especially something this huge. Cars.com calls the ride "smooth, sure-footed, comfortable and upscale."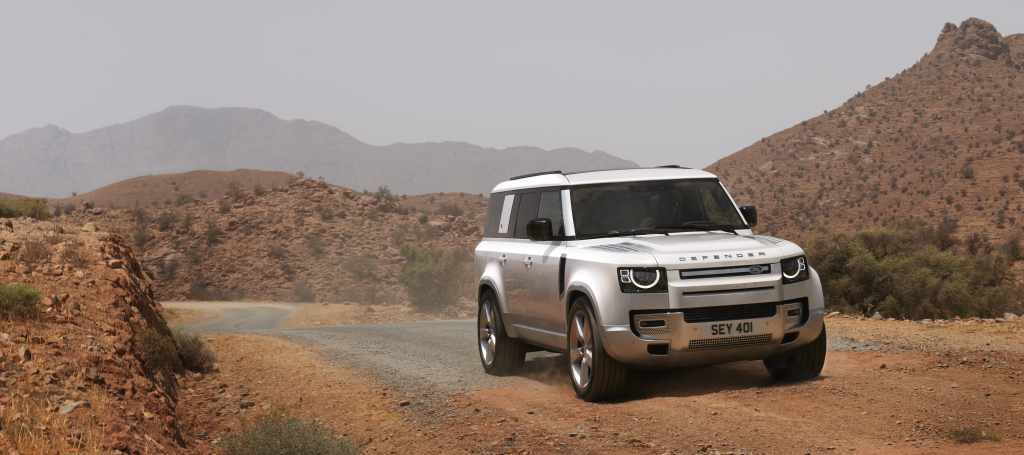 Its off-road "underpinnings", like two solid axles (front and back) and a coil-spring suspension, are a big part of the draw, according to Topspeed.com.
Honestly, it's all that and more. This is a Bear dream ride, sorta like Barbie's Malibu convertible only for the butch set. The Defender 130 can seemingly do anything, but be forewarned, it likes to drink: average miles-per-gallon is 19.
The Defender 130 is the biggest vehicle in the Defender series, and it's a brand-new vehicle for 2023. The better-known '90' seats five to six passengers. The Defender '110' can seat seven. And this Bear Daddy of the wild, the 130, can seat up to eight passengers. That's plenty of room for your Bear Party, wherever you may be going. (And good luck parking it in just one cramped parking space.)
All-Wheel Drive is standard, as is a good dose of luxury and refinement when you climb inside.
Prices start at $68K US for the basic 130 'S' trim, which is made / constructed in the United Kingdom. Defenders had long been gone from the United States market but were brought back recently due to popular demand, and it's easy to see why: they are solid tanks that can take you anywhere in style and comfort. And still be butch about it all.
There are a lot of standard safety features on all Defenders: 360-degree camera system, blind-spot monitoring, forward collision mitigation, lane-keep assist, traffic sign reader, trailer sway damping….. and even a Passenger safe-exit system, which prevents a passenger from opening a door into approaching traffic.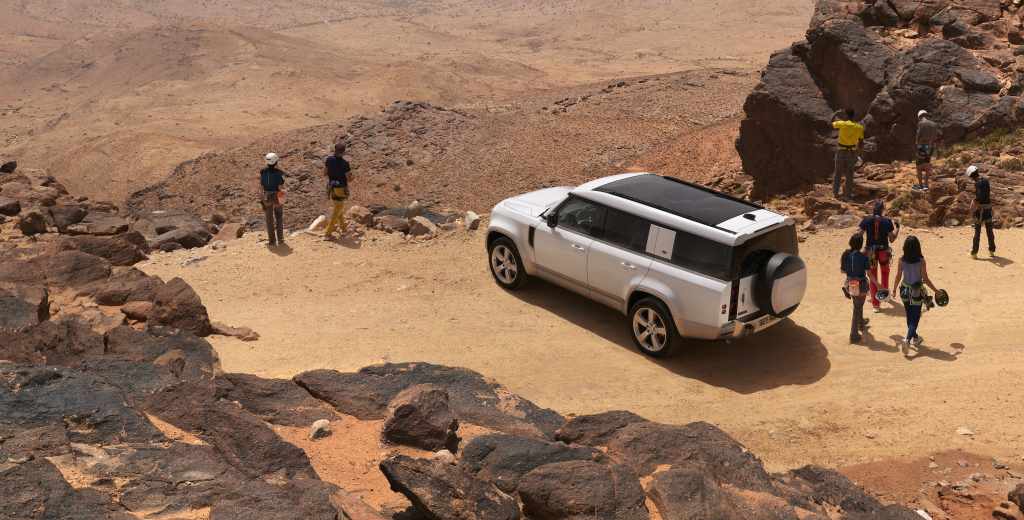 I went straight for the top and tested the top-of-the-line 'First Edition' trim. 395 horsepower, V8 engine. 20-inch wheels. Panoramic roof. (UK-based) Meridian sound system. Heck, they even use Windsor Leather inside, but I'm not sure it's really from the House of Windsor.
With all the goodies, the Defender 130 First Edition can still be yours for less than $100K.
But even before King Charles III and Union Jack inflation, Land Rovers weren't cheap. But to those who own one, they are well worth the money.  Land Rover Defenders have a reputation of being "durable, capable and iconic", according to Helderburg, a Land Rover fan page. 
This is one of the vehicles that conquered the world, literally. While driving it, I certainly felt like I could easily run over anything and everything.
Thus, as with much of Bear Life, caution is advised!