Big Gay Hudson Valley Invites You to Come Out on the Farm
Several queer people – myself included – wait all year long for autumn to arrive and head to the closest farm to go pumpkin and apple picking until our heart's content.
Like others, I enjoy it because it's a beloved tradition for many families to round up their kids for an annual trek to a farm. It is always a good time, but have you ever felt like something was missing or not quite right? Personally, I never mind sharing spaces with my straight brethren, but I've rarely run into fellow queers on the farm and often wondered just what a gay day at the farm would look like. I may have found my answer!
Apparently, every Fall, as the apple trees and pumpkin patches swell, Big Gay Hudson Valley (BGHV) makes sure to welcome the season and our community to upstate New York in the best way they know how: with Haaayrides and apple picking!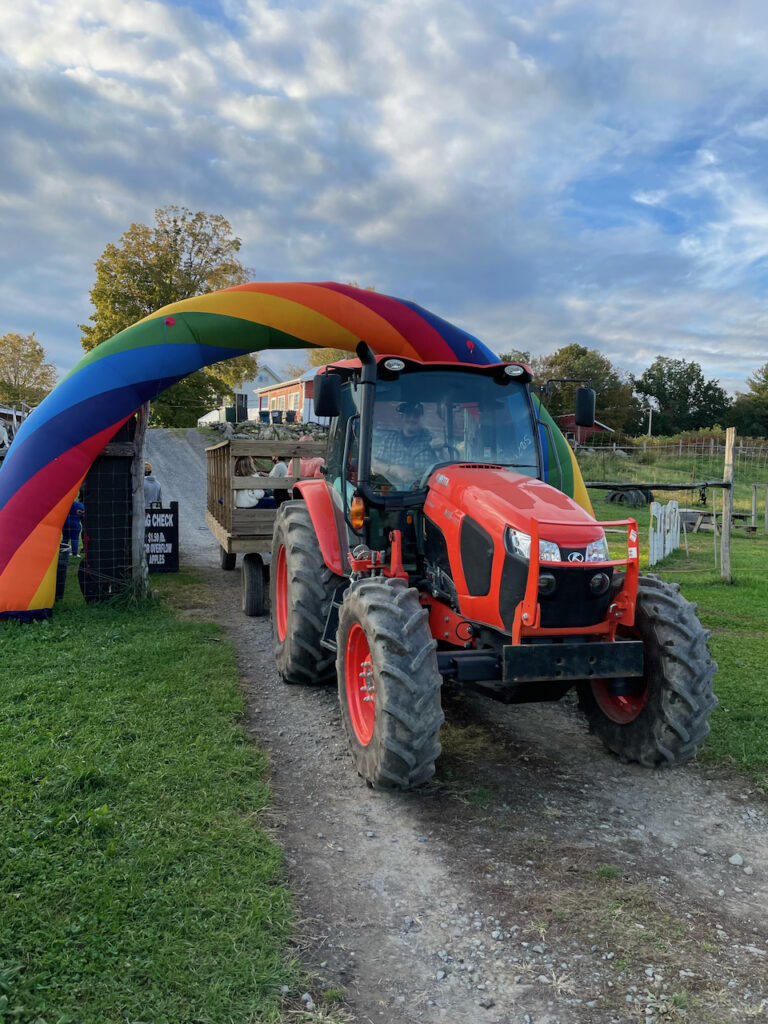 That's right, BGHV's annual all-ages queer fall festival, Out on the Farm, is back on Saturday, October 1st from 4p-10p at Wilklow Orchards, located at 341 Pancake Hollow Road, Highland. It's a FREE night out with your LGBTQ+ family and it will feature:
Tractor Rides
Apple Picking*
Hot, Fresh Apple Cider Donuts*
Pumpkin Painting*
Beats from Superior Sounds
Pizzas & snacks from Wilklow Orchards' on-site food trucks*
Hard cider, wine & beer from the on-site Bad Seed Cider Farm Bar*
(*These items will be available for purchase via cash or charge)
You read that right, there will be 'beats', meaning, an outdoor disco on the farm!! That's what has been missing all this time!
This event is appropriate for all ages. Also, dogs are welcome at the farm as they are on a leash.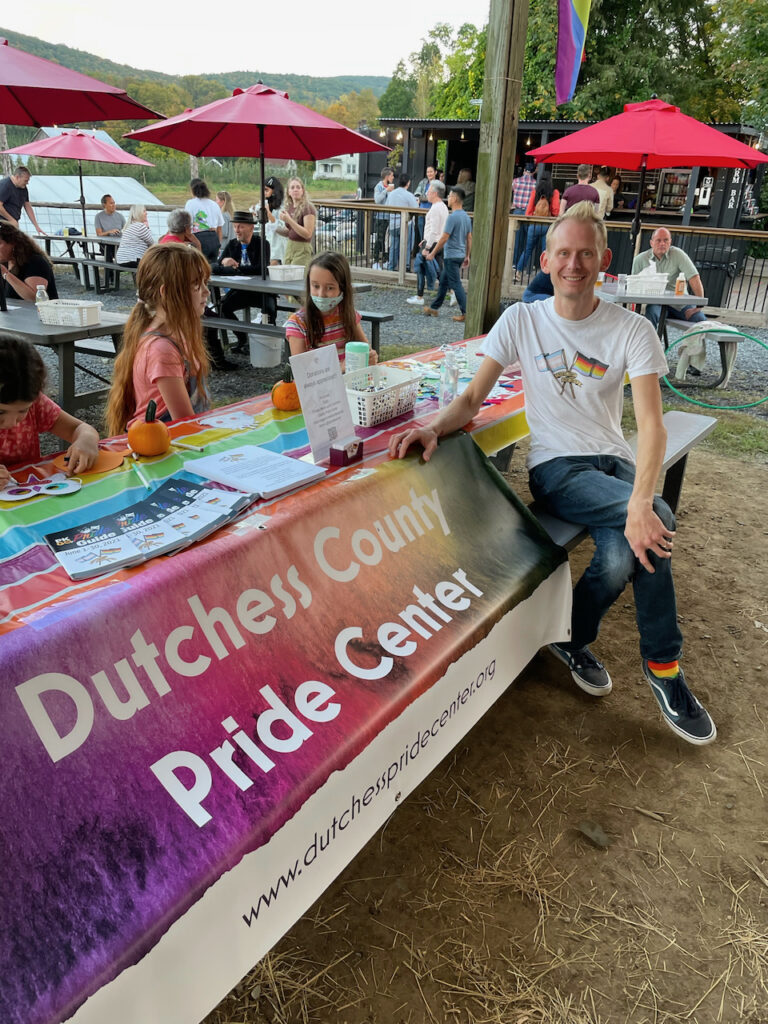 As mentioned above, the event is free, but the organizers are asking attendees to register in advance so they know how many people to expect. You can also give a $10 donation to help offset the cost of this wonderful, one-of-a-kind event.
To register and/or donate click here.
This article was originally published on our sister site, Queer Forty.