Big Dipper releases new video, and it 'FEELS LIKE' the perfect summertime bop!
Beary Queer internet rapper BIG DIPPER releases new song and video for "FEELS LIKE (ft. vincethealien)", the perfect end of summer bop!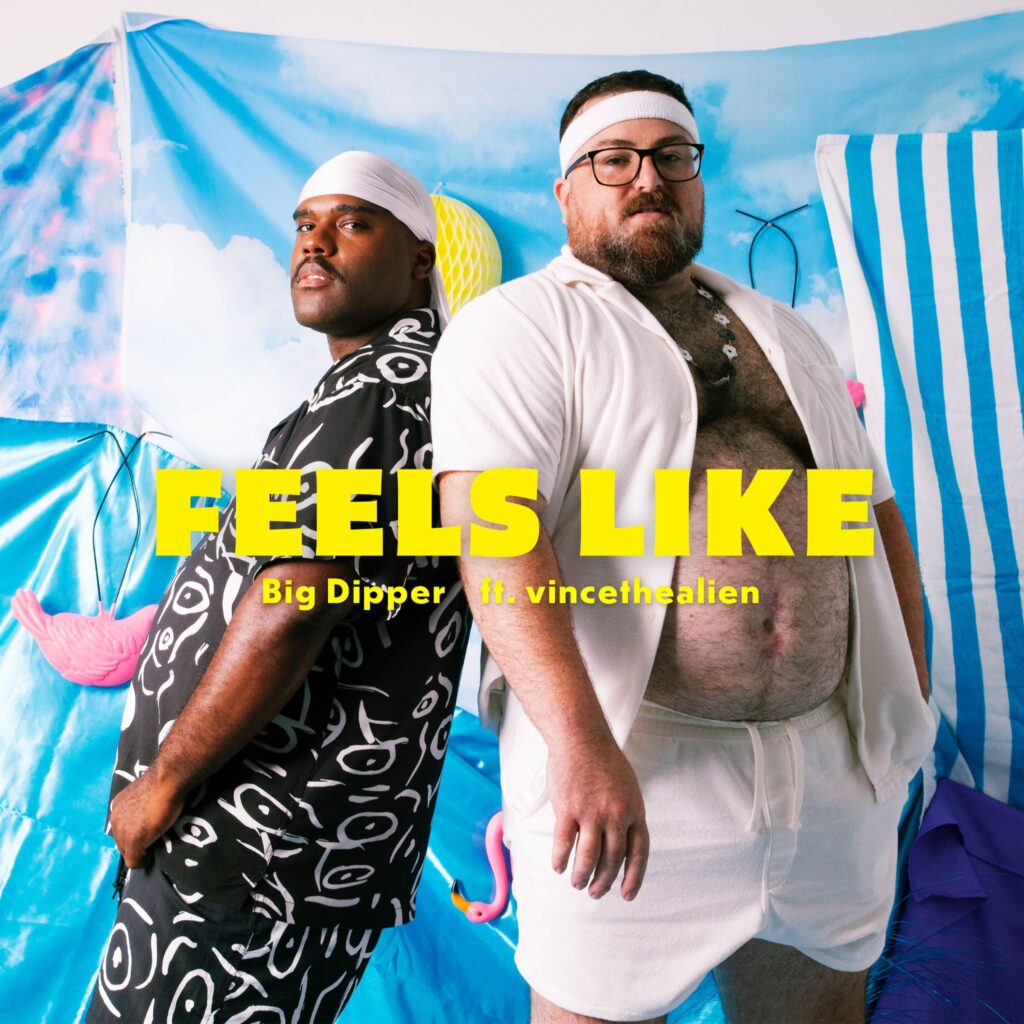 The music video for "FEELS LIKE" is the ideal button to a wild gay summer. The song offers a laid back flow from Big Dipper, funky musical groove, and a catchy hook from vincethealien. The video features a lush backyard pool party full of cuties, booties, and bubbles. Big Dipper's joyful performance is complimented by the styling choices to portray him as a 'Poolside Pin-up' and a 'Slutty Lifeguard.'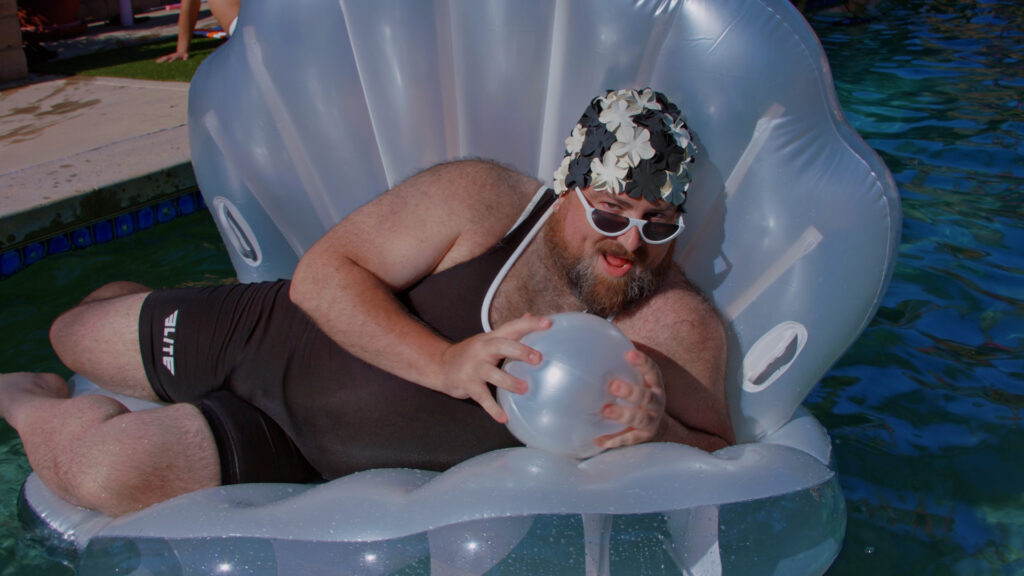 Always one to go the extra mile, mid way through the video Big Dipper smash cuts into a grimey sexy cover of Kelis' hit song Milkshake, a track BD has been performing at his live shows all summer. This whiplash moment takes the viewer from the pool to the streets for a little roller skating action.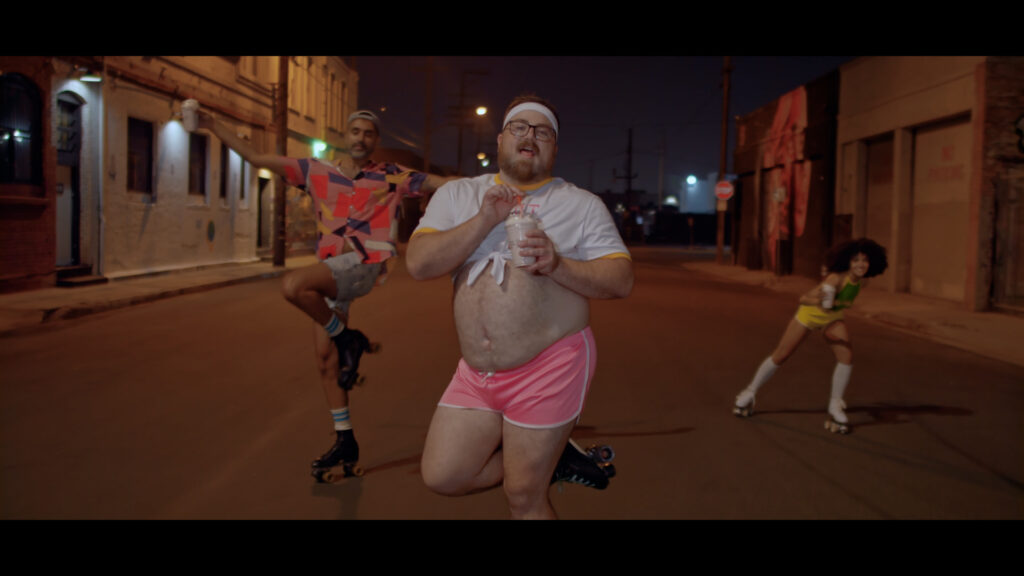 "FEELS LIKE" features vocals from vincethealien, an intergalactic harmony obsessed creature who's silky vocals elevate this summertime pop fantasy.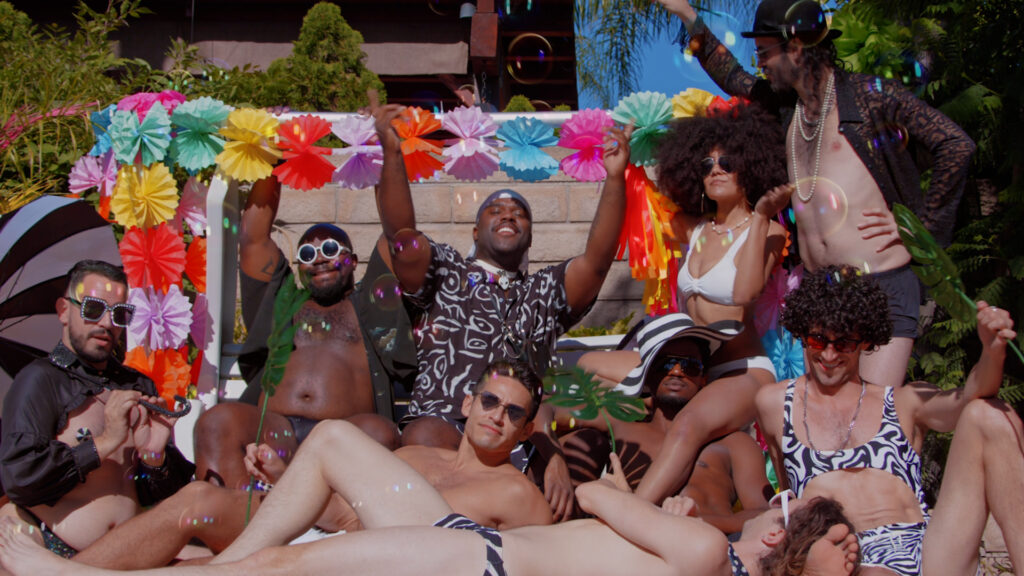 The "FEELS LIKE" music video was created in collaboration with director and choreographer Melissa Schade, and editor and director of photography Kain O'Keefe. Of his collaboration with director Melissa Schade, Big Dipper said "I've loved working with Melissa as a choreographer in the past, and I was so excited for her to direct this video because she has such an eye for how to capture movement. Her passion for making fun art pieces and her amazing skill at pulling talent together to shine on screen is so evident here."
"FEELS LIKE" was written by Big Dipper, vincethealien, and So Drove, a long-time Big Dipper collaborator.
Watch the video for "FEELS LIKE" on YouTube below!
"FEELS LIKE" is also available to stream on iTunes, Spotify and all other platforms!