Best face masks for people with large heads, chubby faces and beards
Wearing a mask when going outside is now a way of life. But if you're a large person with a chunky face, large head or a thick beard, finding the right fit for you can be a bit of a struggle.
Fortunately, many designers and mask brands have recognized this, and have decided to create masks for people who need larger sizes. Both creative and well-fitting, many of these masks allow larger people to be stylish while also being comfortable.
Take a look at our list of brands and designers who cater to large and bearded faces!
Bear Back Gear
Bear Back Gear, a clothing brand dedicated to representation of all tribes, has introduced their new line of Bruce Masks. With over 150 designs, 24 categories, extra filter packs, and friendly for all packaging, Bear Back Gear provides a mask for all humans. Bruce Masks are the only protection you need when going bearback!
---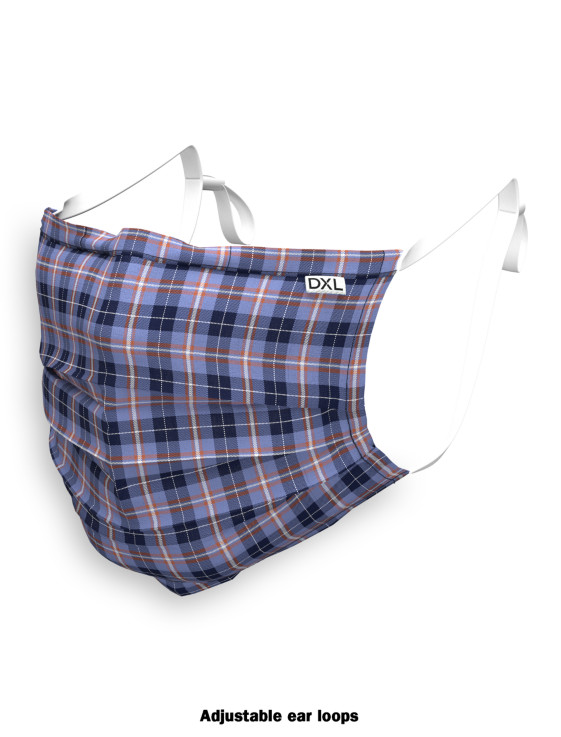 DXL
When the most well-known big & tall retailer out there offers face masks, you know they'll fit. Choose from 11 different designs for $9.99 each, or $6.99 when you buy 3 or more.
---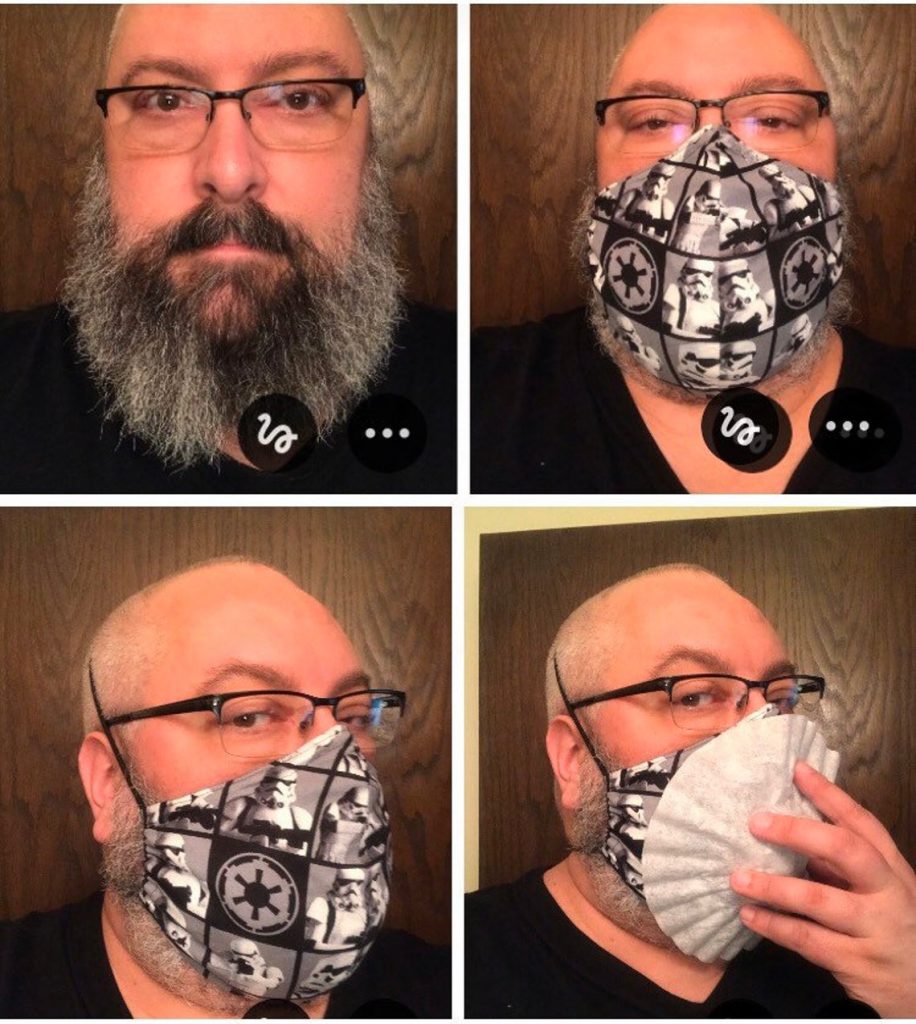 Etsy
Etsy has a variety of large face masks, including Beard-friendly faces masks and Big and Tall face masks. Click the links to shop for some awesome options!
---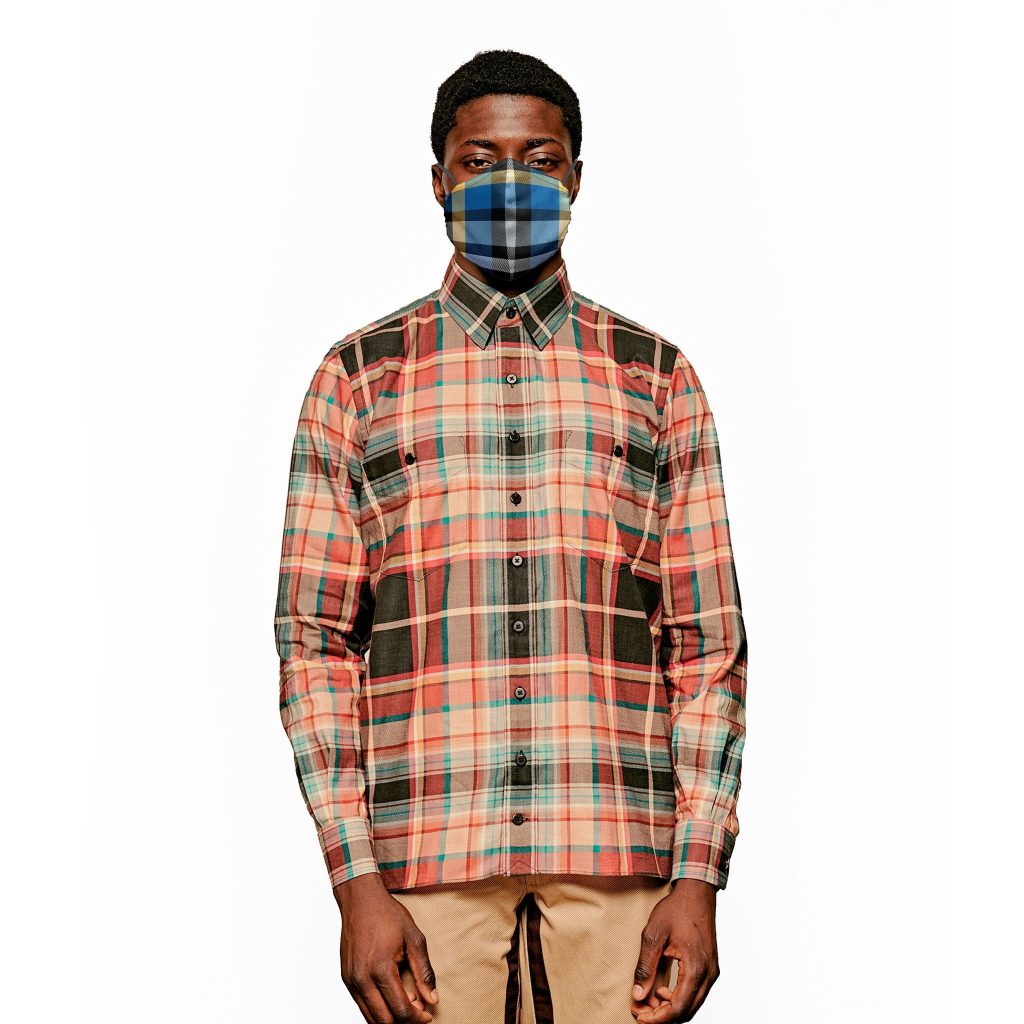 JCRT
As with everything JCRT does, their selection of face masks are colorful, thoughtful and creative. Their masks sell in packs of 5, so you can get one design you really love, or try a variety pack to shake things up a bit. JCRT masks contain a liner that can hold a filter, and a tunnel at the upper edge so you can add a wire to better shape it to your face. Get your washable, reusable five pack in small, medium, or large for $50.
---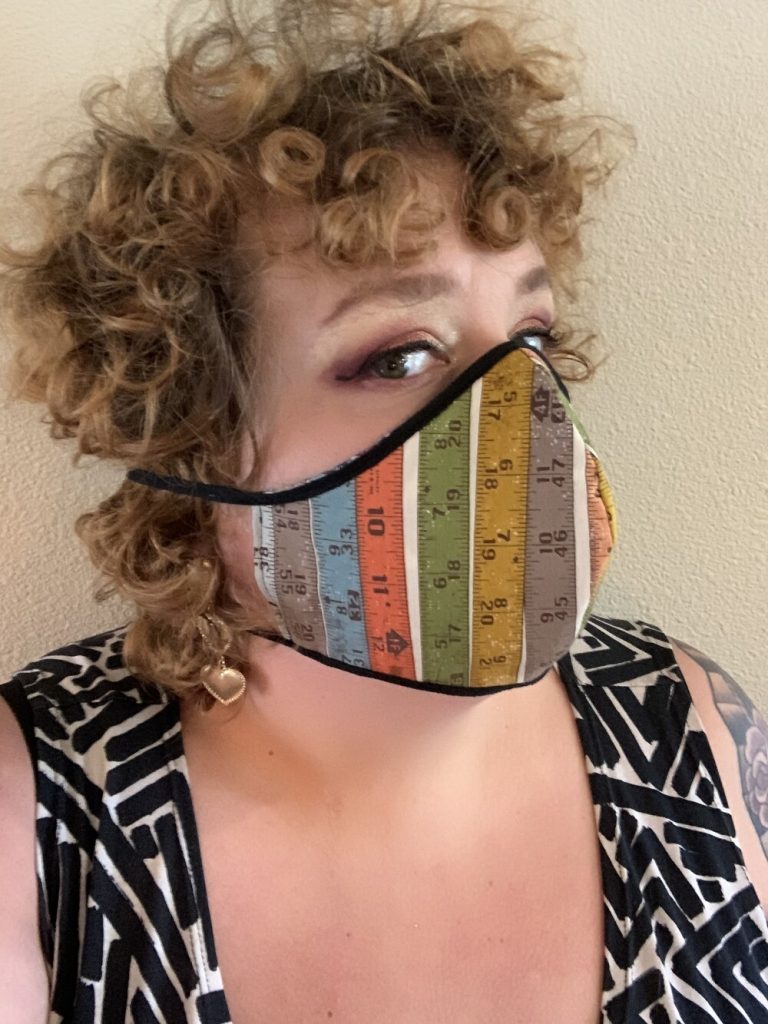 Copper Union
Copper Union owner Claire Doody is creating handmade cotton face masks that can be tied behind the head or ears. When you get your mask, cut the straps to the length you need and they'll fit perfectly. These masks are made with two layers of cotton, are machine washable, and can handle a run through the dryer. See the current prints available and check back daily for new ones, starting at $14.
---
Jeff Brawn
Scroll down a bit in artist Jeff Brawn's online store, and you'll find his impressive work available on neck gaiters that can serve as face masks. From Bela Lugosi as Dracula, to a very saintly Ruth Bader Ginsberg, there's something for everyone here. I'm pretty sure this is the one I'm getting for myself. Get your own for $27.
---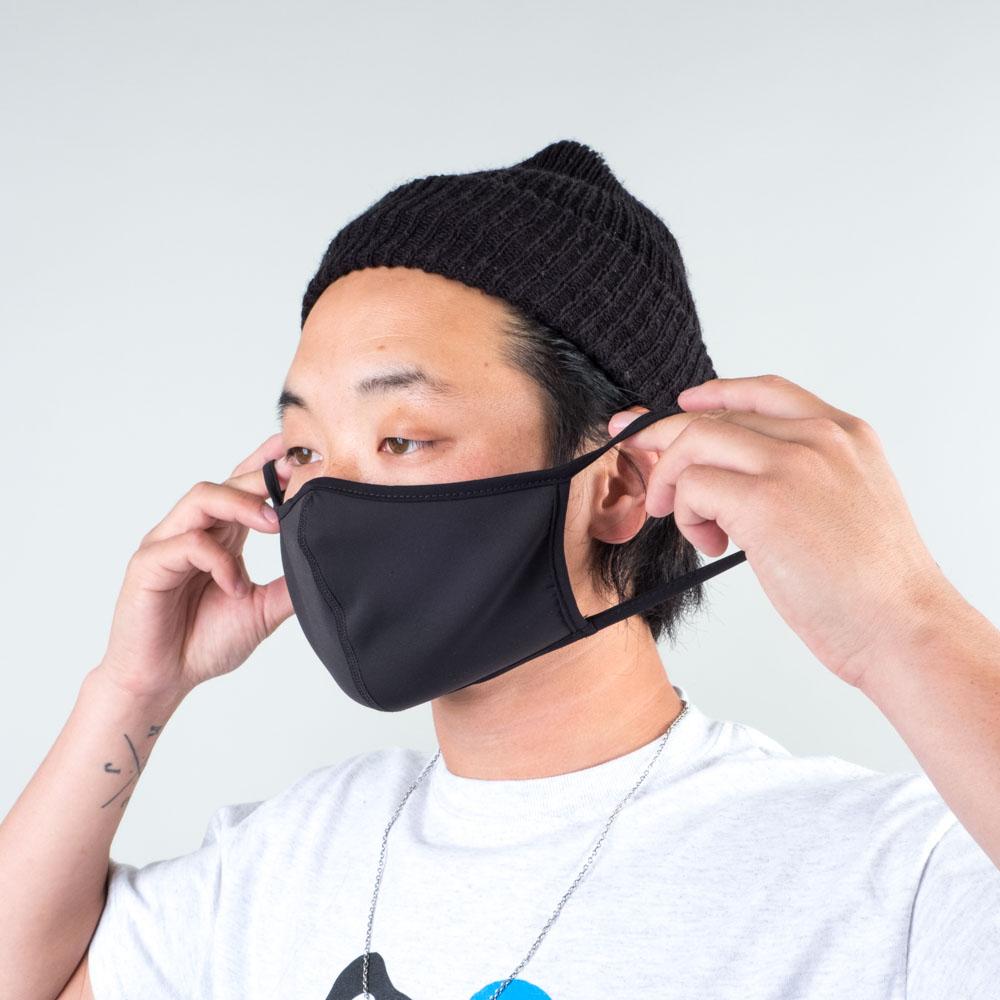 Lone Flag
Lone Flag's Antimicrobial Quarantine Mask was made with specific attention paid to sizing. According to the retailer, the one size fits all mask was made to try to accommodate as many face sizes as possible. "These are one size fits all and are measured to fit 90% of all men's heads, but we do know everyone is different. Please remember that you can adjust each one simply by cinching / knotting the straps if you need more snugness. Of course, no OS fits everyone perfectly but we did our best to size for the greater good to cover everyone." Get yours for $16 at their website.
---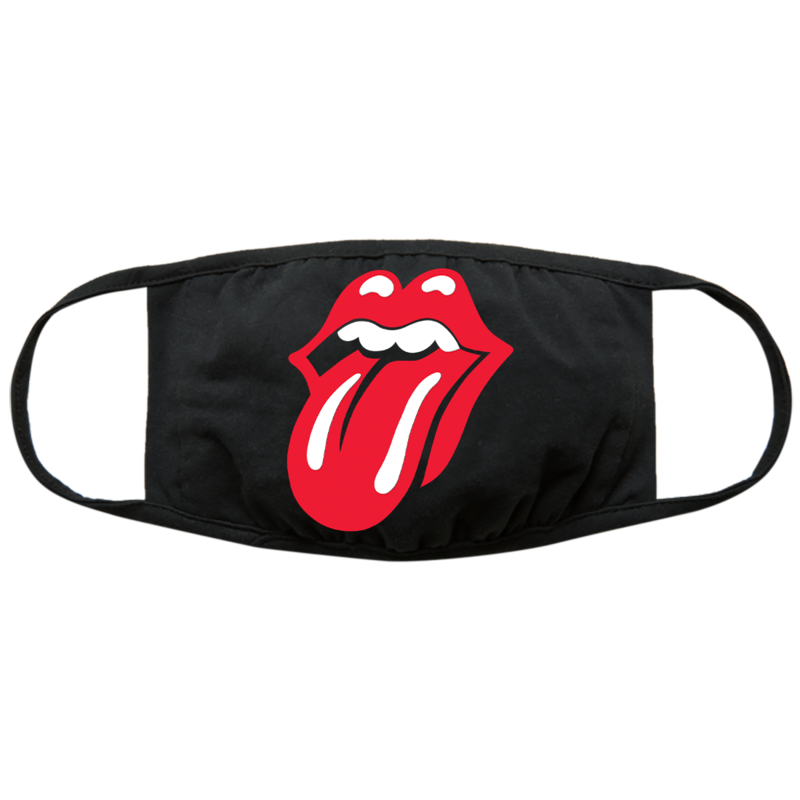 We Got You Covered
If you want your facemask to keep you safer while displaying your love for your favorite band, We Got You Covered is worth a look. Their stretchy cotton face masks feature everyone from Tupac and Black Sabbath to Billie Eilish and The Weeknd. Plus, 100% of the net proceeds go to Musicares, an organization that provides health, financial, and rehabilitation resources to people in the music industry. Mask available for $15 each at https://wegotyoucoverednow.com/
---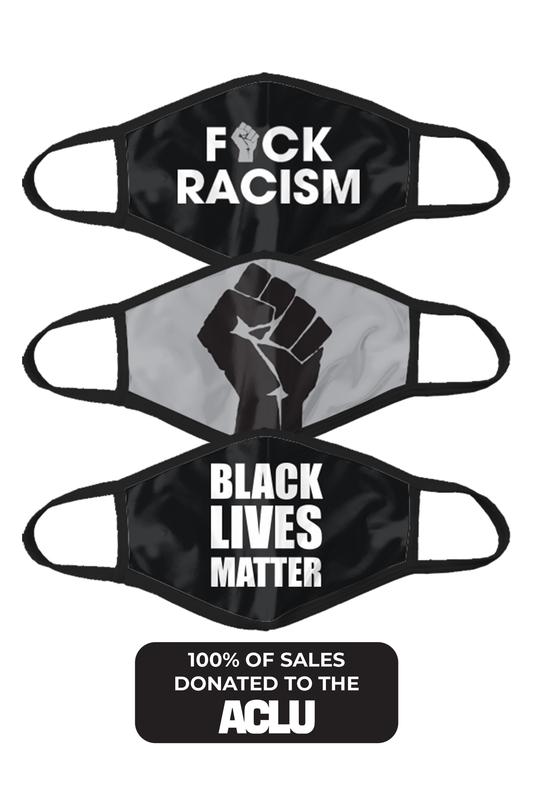 Shinesty
Shinesty, known for their themed holiday and party clothing, is now offering up face masks that guarantee their wearer will stand out in the crowd. From their Tiger King inspired masks, to face masks with instantly recognizable lips, the company's collection is as crazy as everything else they sell. 20% of mask sales will go to GetUsPPE, a nonprofit that helps equip healthcare professionals with the equipment they need to stay safe during the COVID crisis. Additionally, 100% of the sales from their Anti-racism/Black Lives Matter mask pack will go to the ACLU in honor of George Floyd, Ahmaud Arbery, Breonna Taylor and the many other black men and women who've been victims of racism. Get your mask for $19.99.
---
The Huntswoman's List of Plus Size Brands
The Huntswoman, an LGBT lifestyle blog dedicated to queer culture and politics, fashion, business and lifestyle, has put together a list of amazing plus size designers who are selling fabulous face masks for people with gorgeous chubby cheeks and cute double chins. The featured designers include Rene' Tyler, Christian Omeshun and Courtney Noelle. Check out the full list here!