Benjamin Koll serves us some serious 'Love Vibes' in new music video!
The beary hot Daddy crooner Benjamin Koll is back to serve you some serious "Love Vibes!" 
"Love Vibes'' is the first official single/video from Daddy Ben's new album Osito, featuring Jeremy Morse, Mike Parente, Jay Arseno (n2blüe) and Jed Powell. The video was shot in Las Vegas last July, and premiered on YouTube in glorious 4K resolution on October 1st, which also happens to be Daddy Ben's 55th birthday! (Happy Birthday, Benjamin Koll!).
The video takes us back to those late 70s/early 80s disco days, where the Vegas Strip was fully lit with neon lights and the love of the nightlife was flowing nonstop. And we can't forget to mention that spending a night in Sin City with these sexy Daddies would be any bear or cub's dream!
Check out the music video for "Love Vibes" below! 
If you haven't gotten your copy of Benjamin Koll's new album Ositio, then what are you waiting for? The new studio album features 14 new songs + a remix by Jose Spinnin Cortes. Get ready to discover a new universe full of adventure and bold stories, completed with a limited edition CD and a paperback Listening Companion Book all available now on his online store!

The Listening Companion book will be your listening guide through Osito. You will travel with Dady Ben through its fifteen songs, as he shares with you liner notes, the stories that inspired the songs, their lyrics and much, much more! Make yourself comfortable, take off your clothes (because he definitely will), and discover this whole new universe.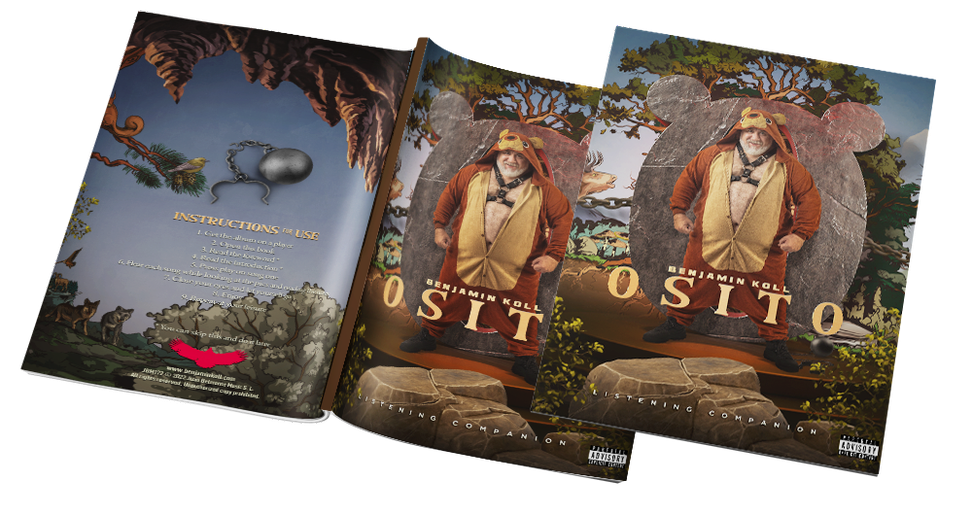 If you missed the Osito listening party and Shockwave's lyric video on steroids, you can check them out now on YouTube!