Benjamin Koll releases two sexy videos for his new single 'Osito!'
Daddy Benjamin Koll is back at it again! This time, he is bringing you "Osito!"
Benjamin Koll has released the official music video for "Osito", the song that gives the title to his new studio album of the same name. Made in collaboration with Monica's Club and the Ex Convento del Carmen museum in Guadalajara (Mexico) .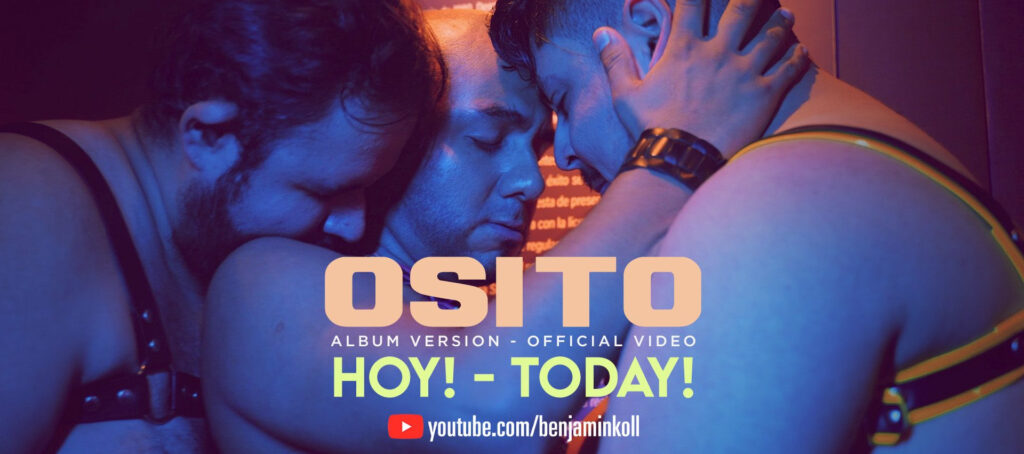 Today, Monica's Club no longer exists; but as a milestone in the history of sexual diversity in Jalisco, the club was recreated inside the Ex Convento del Carmen, as part of the exhibition Presentes: 40 years of LGBTIQ+ visibility in Guadalajara. And Benjamin Koll was allowed to shoot two different sexy music videos for the song there — one for the album version, and one for the Jose Spinning Cortes remix!
Check out the sexy official music video for the album version of "Osito", as well as the official video for the Jose Spinning Cortes remix below!
If you haven't gotten your copy of Benjamin Koll's new album Ositio, then what are you waiting for? The new studio album features 14 new songs + a remix by Jose Spinnin Cortes. Get ready to discover a new universe full of adventure and bold stories, completed with a limited edition CD and a paperback Listening Companion Book all available now on his online store!

The Listening Companion book will be your listening guide through Osito. You will travel with Dady Ben through its fifteen songs, as he shares with you liner notes, the stories that inspired the songs, their lyrics and much, much more! Make yourself comfortable, take off your clothes (because he definitely will), and discover this whole new universe.