Ben Zook takes his hilarious 'Dirty Show' on an international summer tour
Ben Zook, one of the creators and stars of the hit, gay, web-series, Where the Bears Are, has a brand new One-Man Show, The Dirty Show, which he is currently taking on a whirlwind summer tour!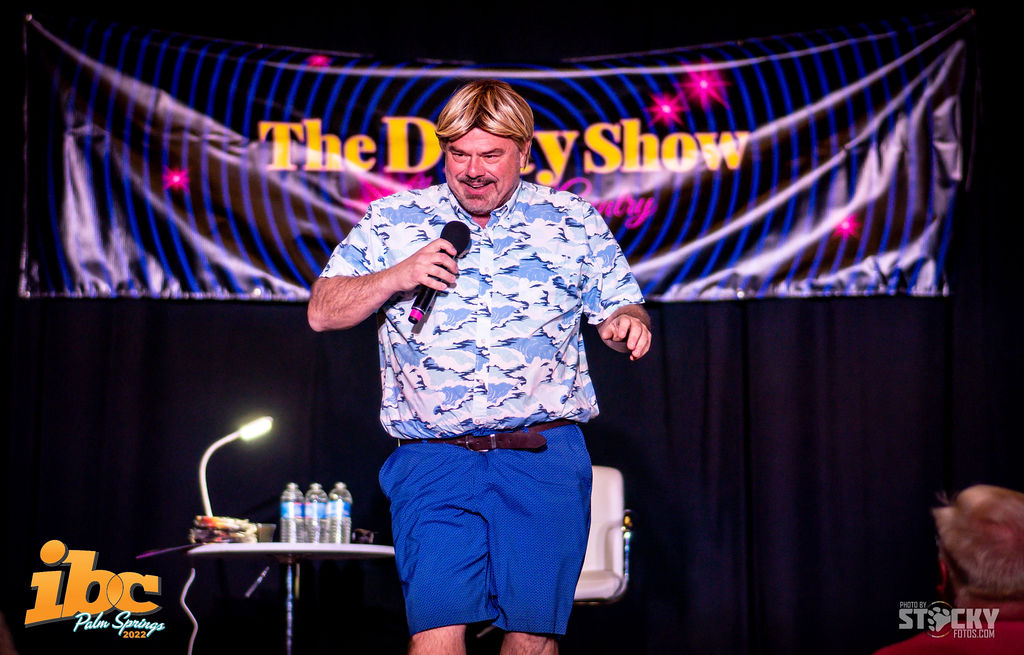 In The Dirty Show, Ben plays Skyler Gentry – America's favorite actor-singer-dancer-psychic. Filled with raunchy original songs, comedy monologues, and psychic readings with the audience, this hilarious show is definitely one that you won't want to miss! Check out a clip of the show from Ben's performance at International Bear Convergence in February!
The Dirty Show kicked off last month on May 26th at Lisbon Bear Pride. It just recently left San Francisco earlier this month, receiving a very positive write up on our site from Kevin M. Thomas. The show will be travelling to various international locations, including performances in London, Brighton, New Orleans, New York City and Provincetown Bear Week, through the month of November! Check the dates and find out when the very dirty Skyler Gentry will be coming in your neck of the woods!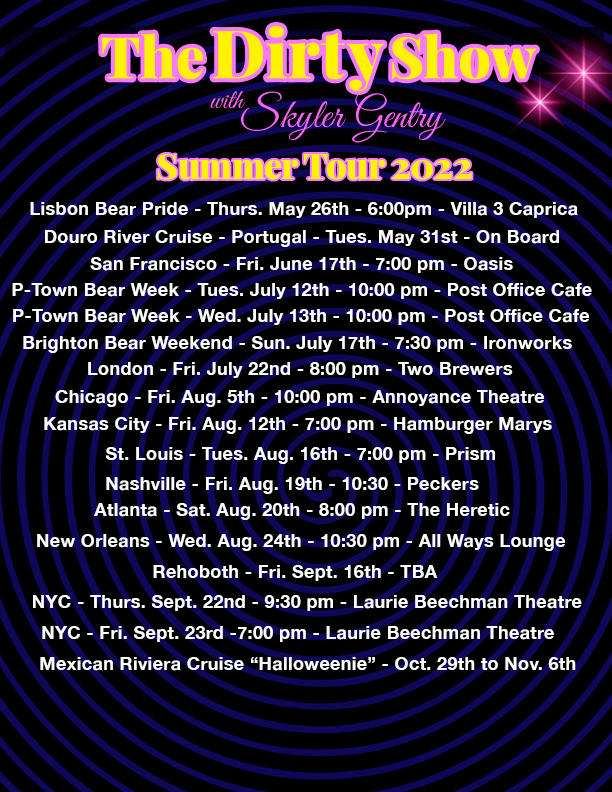 Tickets for The Dirty Show are available at: skylergentry.com.
About Ben Zook
Ben Zook is a successful actor, writer, producer and director who has worked in Hollywood for 30 years. He has developed TV and film projects with Adam Sandler, Molly Shannon, Bob Odenkirk, Courteney Cox, David Arquette and Joey Soloway, among others. He has acted in numerous feature films and pilots for television, and is a graduate of Chicago's Second City and Annoyance Theatre.