BEEFMINCE celebrates 100th event with a BIG BALL in London!
Since 2016, BEEFMINCE has been the party to go to for hundreds of bears, cubs and everything in between in London. Hosted at the legendary Royal Vauxhall Tavern, this bear party has fast become one of The RVT's biggest and most loved club nights.
It's so huge that, as of last year, BEEFMINCE went from being hosted once a month to being hosted twice a month, every first and third Friday – Doubling the fun for London's bear community. You can always expect a welcoming crowd full of hotties, beards, cubs, bears, chubs and all lovers of a good party, regardless of age, gender and sexuality!
This month, BEEFMINCE is celebrating its one hundredth event! And to celebrate just right, they have planned a BIG party that they'll be having over at The Clapham Grand on Sunday, April 30th … Well, let's just call it a BIG BALL.
We had a chat with the BEEFMINCE promotional team, which consists of Argyris (AKA DJ Silverhook) and Dan, to get the details. 
---
Kyle Jackson: How long has BEEFMINCE been going on?
Argyris/Silverhook: We've been going for years now, almost 8 years most of which have been spent in our beloved Royal Vauxhall Tavern and have become one the RVTs biggest nights – we still pinch ourselves.
Dan: We've also ventured out of Vauxhall and brought the mince to other venues in London as well as Manchester, Brighton, and Italy. This month will be our 100th event!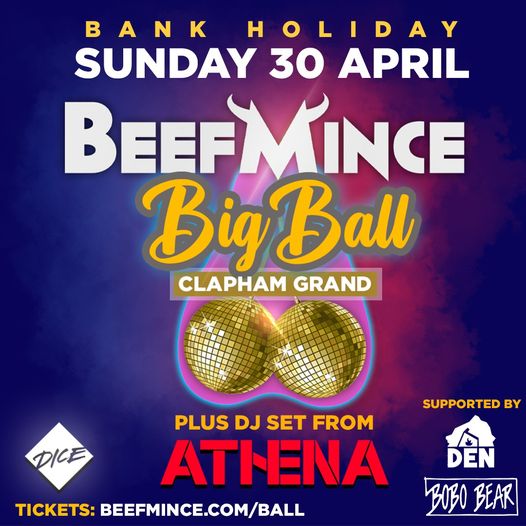 KJ: What thoughts do you have looking back to where you started to where you are now?
Argyris/Silverhook: We're so grateful people continue to support us, the last 8 years have gone so quickly and we've met so many fantastic people. We never take any of this for granted and are delighted people show so much love for BEEFMINCE even when the scene is always changing.
KJ: Recently, BEEFMINCE went from having events once a month to twice a month. Any other plans in the works?
Argyris/Silverhook: BOATMINCE, our annual cruise up the Thames, has become a firm (and always sold-out) favourite and a fabulous way to end the Summer which will be coming back for 2023 plus other annual traditions we hope to announce in the coming months. 
Dan: Plus this year we've also decided to celebrate our 100th event by going grand and taking BEEFMINCE to the Clapham Grand for our Big Ball.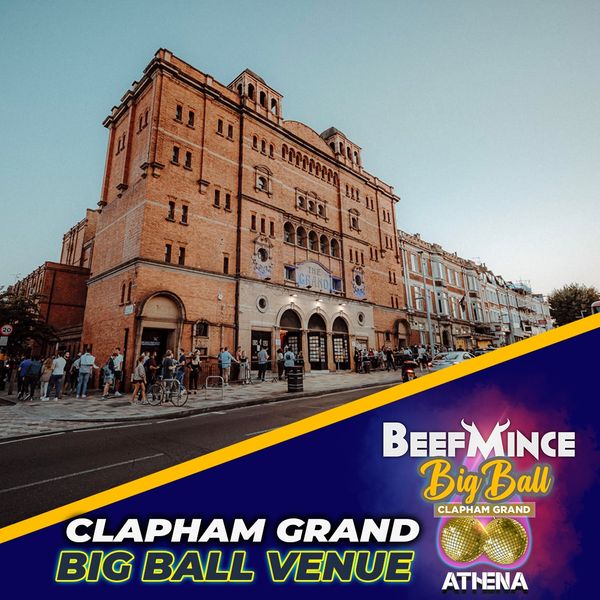 KJ: The Big Ball sounds amazing! What else can you tell us about it?
Argyris/Silverhook: We're super excited about our Big Ball – it's the perfect way to celebrate all the hard work the team put into our events and with all our lovely customers. Alongside resident DJ Cactushead and myself, we're also bringing iconic club night Athena to the ball to open the party! 
Dan: Plus, our friends at DEN and Bobo Bear will be there if you fancy a mid-party outfit change. There's more to share but you'll have to wait! It's on Bank Holiday Sunday 30th April and tickets are available at beefmince.com/ball.
For more information about BEEFMINCE, visit beefmince.com.