Beary handsome and openly gay democrat Alex Mohajer to run for California Senate
California may have a beary handsome history maker on its hands with Alex Mohajer!
An openly gay Democrat who has just launched a campaign for state senator, 38 year old Mohajer is on track to represent several high-profile Orange County communities, including Laguna Beach, Costa Mesa, and Irvine, California. In fact, this handsome politician was born and raised in Irvine, California, so there's no one better than a native of the state to go out and represent!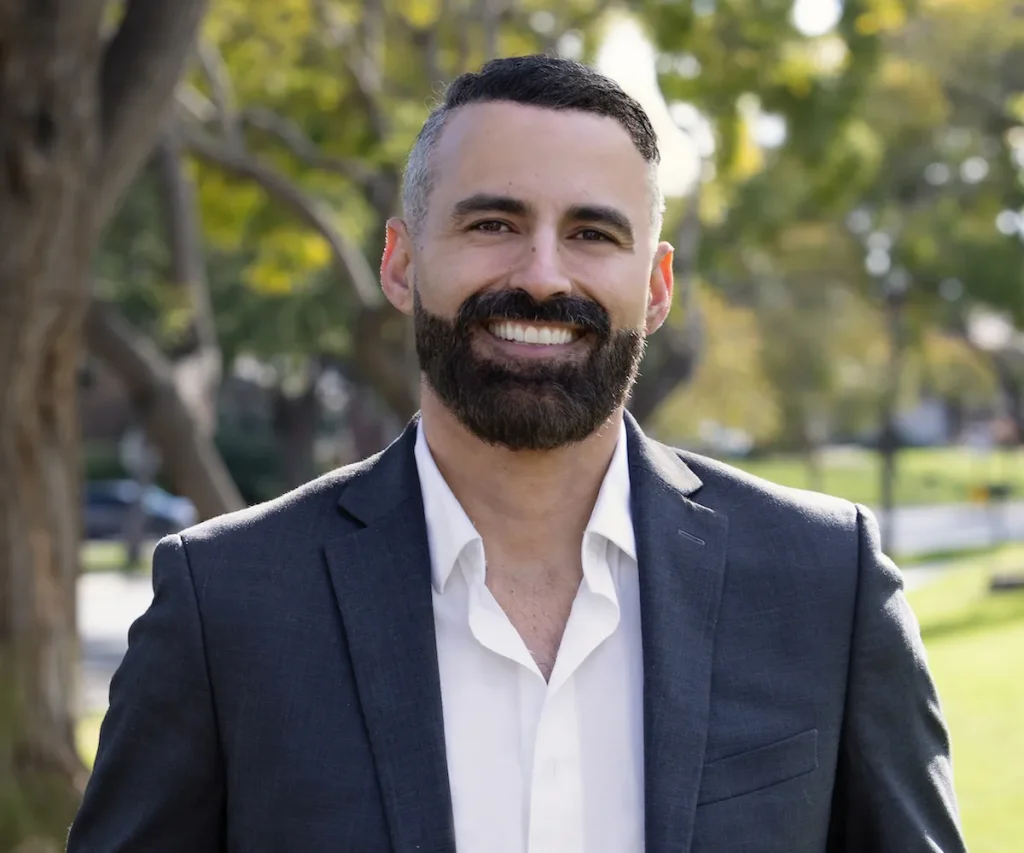 An award-winning political journalist, Mohajer has been a political-minded activist since he was a teenager. A proud son of a single Iranian mother, Mohajer went to UC Berkely before receiving a graduate degree from Chapman University's Dave E. Fowler School of Law. In 2018, he won the Excellence in Journalism Award for Excellence in Feature Writing from the National Association of LGBTQ Journalists. He has spent the last decade combating cases of alleged sexual harassment and discrimination, and racism for Los Angeles County. As President of the California Stonewall Democrats, he is obviously very passionate about LGBTQ+ equality, as well as reproductive rights. Remember when Dominion Onyx wrote that "Women's Rights are Gay Rights are Human Rights?" Men of quality respect women's equality! That definitely makes us go "WOOF!"
As a public speaker, Mohajer has been featured on numerous radio and television shows, podcasts, political panels, and conferences. One of his biggest accomplishments as a public figure is executive producing the National Vote-at-Home Initiative, which is a multimedia GOTV project that recruited the talents of celebrities like Debra Messing, Lynda Carter, and others to help register more than 30,000 people to vote by mail in 16 swing states. This won him the 2020 Truman Award from the Democratic Party of the San Fernando Valley. This man puts in the work! He seems to have truly proven his dedication to sociopolitical change.
Along with being a strong social change advocate, Mohajer also wants to improve residents' access to healthcare and continue the state's charge in battling climate change."I understand the struggle and sacrifice of families like mine, which is why I am going to fight for the American promise in the California State Senate," says Mohajer on his website and Twitter.
The election isn't until November 2024, but we can't wait to see if Mohajer will take the Senate seat. if elected, Mohajer would become the only Iranian American in the legislative body, the first openly gay legislator elected from Orange County, and one of the first openly gay Iranians elected anywhere. Well, we're definitely WOOFING for him!
For more information on Alex Mohajer or to contribute to his campaign click HERE.
Follow him and his campaign on Facebook, Twitter and Instagram.