BearWatch: An Exclusive Interview with Musician Trapdollazmanny
Trapdollazmanny eats up every instrumental he touches at ease, making him our next artist to look out for.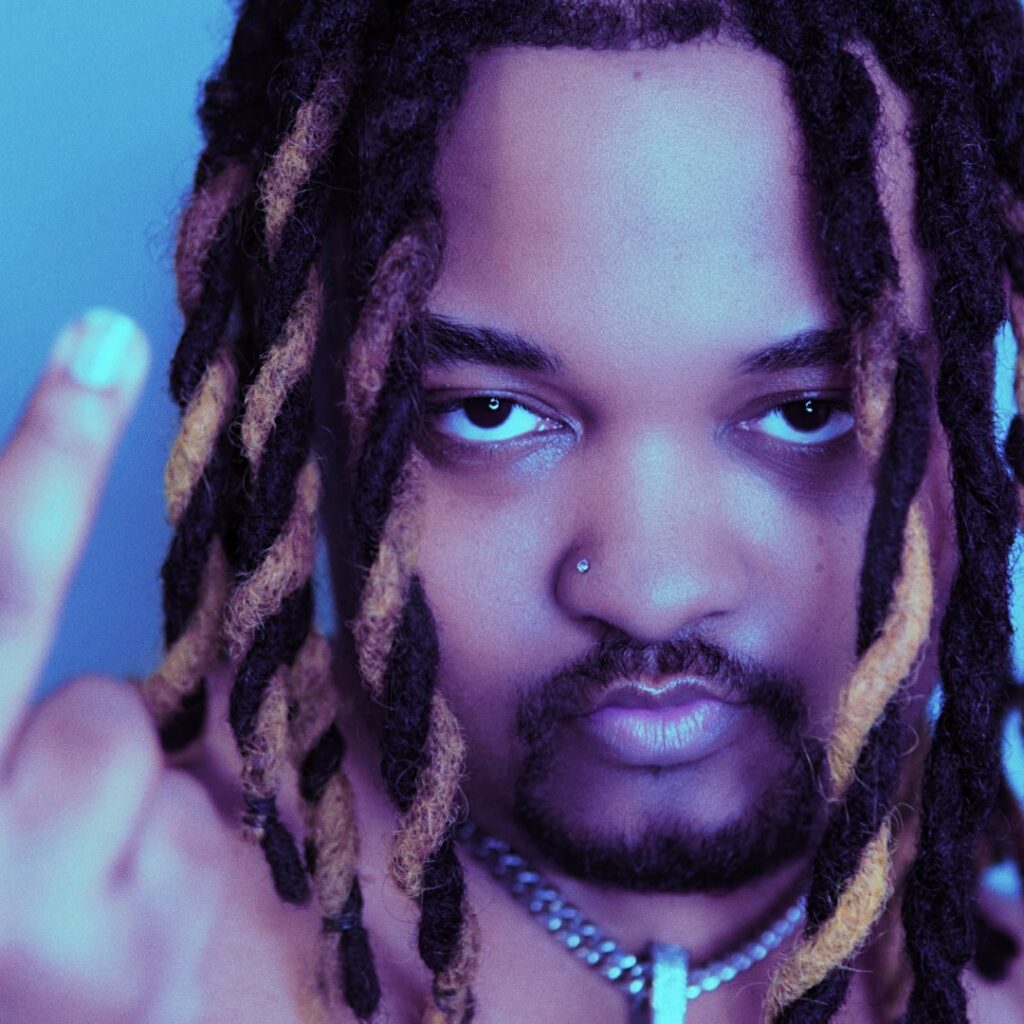 Hailing from the DMV, 24 year old recording artist Trapdollazmanny is on track to become one of the hottest and most versatile artists out of PG county, Maryland. Since Manny was a child he's always had a passion for music which led to him recording his first song at the age of 14 in his bedroom.
He has since gone on to record 4 projects and drop them independently at the age of 24. Manny is a musical chameleon and is easily able to fuse his love of R&B and Hip-Hop/Trap music while also being influenced by all genres. Manny aims to inspire listeners to take power in individuality and to show people that being yourself is more than enough.
Trapdollazmanny raps like no other, making his presence known on every track he touches through his vicious lyricism and spitfire vocal delivery. He can rap on NY drill beats, any style of trap beat, and even sings on r&b joints too. Take one listen to any of his tracks on his latest full length released back on March 17th and you'll immediately find yourself moving to the vibe. Between his insane rap flows on his verses and catchy rap hooks to his more mellow r&b melodic verses and choruses on some tracks, it's honestly kinda hard to pick a favorite vibe from him.
If I had to pick a personal favorite, I would choose his track "Boo!" where he raps over a sampled New York drill beat with insane flows and a tasteful delivery that works perfectly over this sub genre of hip hop that not many can do well. As a lover of NY and UK drill, I definitely added this track to my playlists because he honestly keeps up with so many of my mainstream favorites like Fivio Foreign, Ice Spice, and Jenn Carter. I also really love the melodic rapping and overall vibe of "They Ain't Fwm!" because it gives me such a surreal and euphoric feeling. With all of that said, his knack for writing original melodies with a completely different vocal styling across multiple different instrumental styles really shows off his versatility as an artist, making him an artist on the rise that everyone should be paying attention to.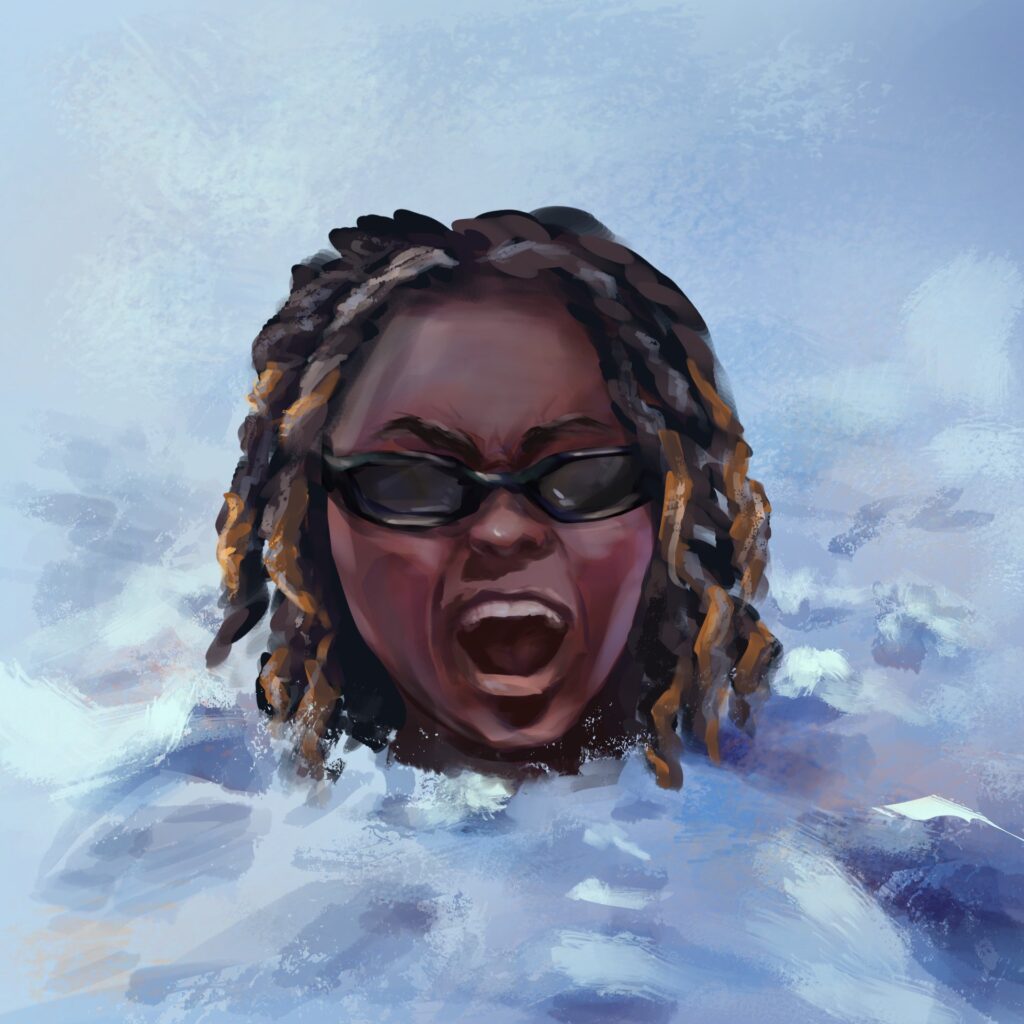 I actually had the honor and privilege of interviewing him about his music and his latest release, check it out below!
Bryce Quartz: Hey Manny, thank you for taking the time to speak with me. How are you doing today?
Trapdollazmanny: Hey! I'm doing well! Soooooo excited to be doing this interview with you guys! Thank you for even taking the time to interview me.
Bryce Quartz: So how long have you been creating and releasing music?
Trapdollazmanny: I started creating music in 2014 when I was 14. The songs were really really bad when I listen back to them but the songs gave me experience in songwriting and that's part of the reason I'm the amazing artist I am today. I didn't really start releasing music until 2017 though after I graduated high school. I had put out a song while I was in school and it was really bad. I got clowned for it online, on Twitter and it made me never wanna put out music again. Then I decided, you know what? Soon enough, I'm never gonna see these people ever again, so let me take a chance on me. Then I just started putting music out every month and just stopped caring what other people thought about me. The best feeling in the world is realizing your power and not letting people get to you anymore.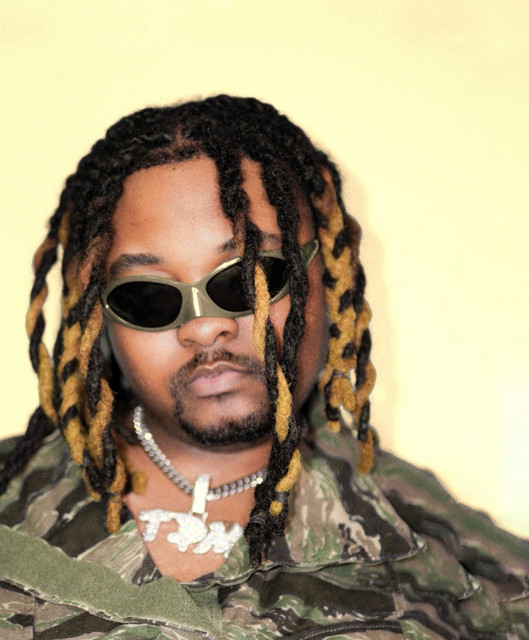 Bryce Quartz: What are some of your favorite rap genre styles?
Trapdollazmanny: I LOVE melodic rap, Trap (hence the name trapdollazmanny lol), drill, punk rap. I'm in love with anything that you can either have fun to, let anger out to, or rage to. I love classic hip hop too cause without that, these other genres of rap would not even exist.
Bryce Quartz: Who are some of your biggest inspirations musically?
Trapdollazmanny: I have so so so many and it's all over the place, people probably think I'm crazy. Rico Nasty, NLE Choppa, T-pain, Doja Cat, Lil Nas X, Michael Jackson, MY QUEEN RIHANNA, Beyonce, Rick Ross, & I'll make my last one Lil Wayne cause I can go on for days.
I'm so inspired by people who are genre benders and don't care what box people place them in. I'm a rapper first but I also make r&b music and have made pop music in the past too. I love artists that can go to sleep as one type of artist and then the next day decide to tackle a whole different genre than what they're used to and still kill it.
Bryce Quartz: How would you describe your personal style as an artist musically and stylistically?
Trapdollazmanny: Honestly I think it changes everyday and I don't think I'll ever have one set style. I love trying to make new things and do stuff that's never been done before, and if it has been, I try to add my own sound into it to make it different from my peers. One day I might put out a country song if I believe in it enough, one day I could wake up and wanna put out a rock song. I love challenging myself. One common theme I do have throughout all of my music though is to be yourself no matter the room you're in and no matter who's in it because there's power in individuality always!
Bryce Quartz: Can you tell us a little bit about your latest project and what it's about?
Trapdollazmanny: YESSS, so my newest project "They Should Be Scared Of Me" just dropped on March 17th & it's just about things I've been going through in my early 20's. The first half of the album is rap songs. Me enjoying life, having fun, popping my shit about how great life is but then you get to the middle of the album and I come in with r&b tracks to speak on heartbreak, longing love, losing love, losing friends and people. Then the end half of the album, I gain my power back and remind myself of my power and who I am to get myself back to a place where I'm happy in life. The name of the project came from realizing that my peers aren't actually sleeping on me and my work but they're ignoring my talent because I'm a threat to them. I produce, write, record, sing and rap 90% of everything I do so 'They Should Be Scared Of Me" cause I would be too. I stopped thinking people were "overlooking me" and started thinking they have to because I hold way more power and talent than them.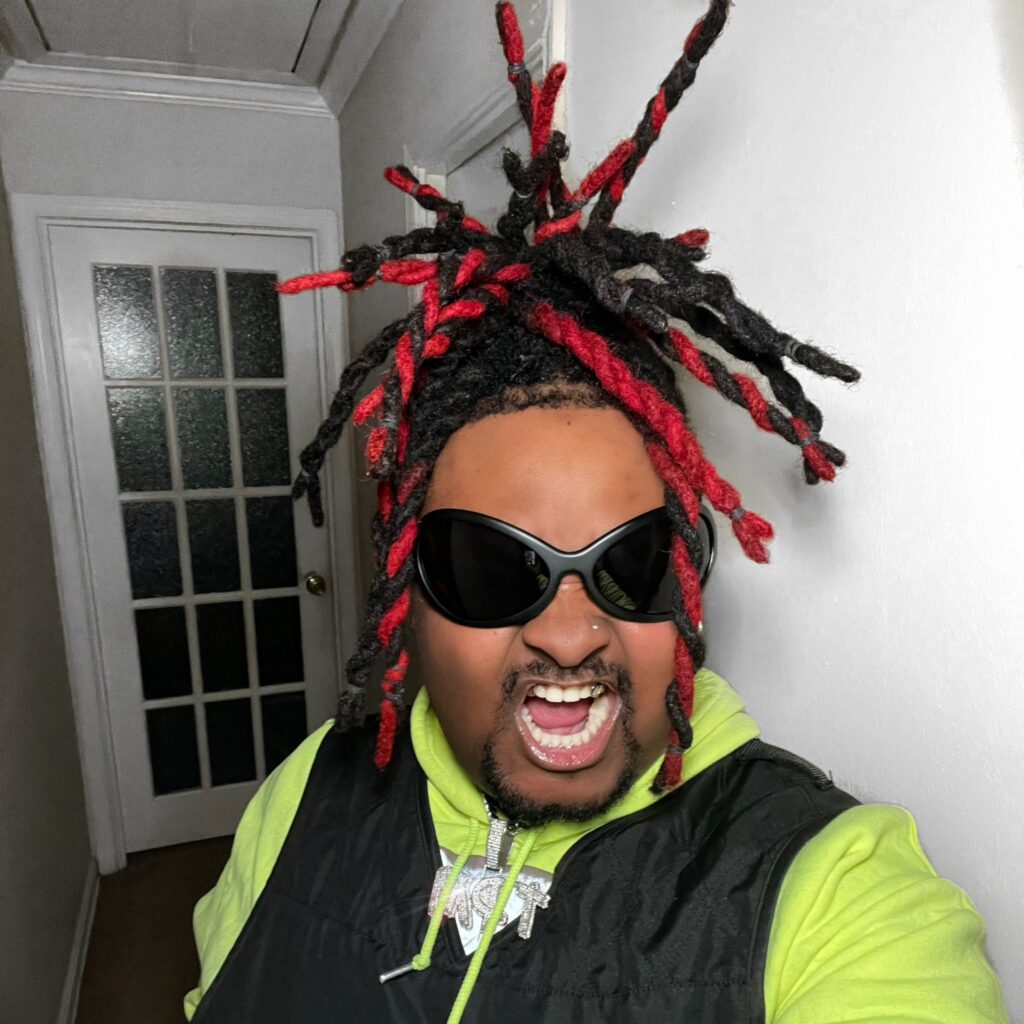 Bryce Quartz: What was it like during the writing process and studio sessions for you during this project?
Trapdollazmanny: The process was LONG and hard. My last project dropped in 2021. Right after, I got back to work because I knew I wanted to top whatever success that was going to come from that mixtape. So I've been working on "They Should Be Scared Of Me" since 2021 and there were so many different versions and so many different ideas I had. I just didn't know where I wanted to go. So I stopped listening to other music so it didn't influence me for a while and I just decided to make whatever felt fun and felt right to me in the moment because I knew I wanted the project to encompass all of my feelings I've been feeling for a few years. I think a thing that will surprise people is that all my songs are made in my room. I think imma have to coin the term bedroom trap soon lol. Maybe I'll go to a real studio one day but for right now I keep making hits from my room and I don't wanna mess the streak up haaaa. The writing process was really fun though, I wanted this project to be genre-bending and so I created every type of song even down to a country song that didn't end up making the cut.
Bryce Quartz: Do you have any visuals planned this year?
Trapdollazmanny: I do! I really want to shoot a visual to my favorite song off the project right now called "Therapy". it just has a fun aggressive but summer vibe to it. I have a whole treatment planned out and everything. I'm searching for the top videographers in my area because I take my brand so seriously and I love everything to look aesthetically pleasing. My videos have to be perfect lol. Hopefully I can premiere a visual exclusively with you guys one day *wink wink*
Bryce Quartz: What can we expect next from you?
Trapdollazmanny: Well if you didn't know, TDM is multifaceted so I wanna do everything lol. I have a podcast coming soon that I'm excited about, more singles to drop this year, getting back to YouTube showing people behind the scenes of being a musician, planning some visuals for a couple of songs and a couple of shows this summer that I'm performing at!! Happy to also get back into acting. I'm excited for y'all to see what I do next cause sometimes I'm so crazy I don't even know what I'll say yes to doing.
Bryce Quartz: Do you have any other artists you're listening to right now or people that you'd like to shout out?
Trapdollazmanny: This is gonna sound so corny but truly I've been listening to me a lot lol. I worked hard on this project so to have it out into the world, it makes me wanna listen like a regular listener now + it looks pretty on streaming sites so how can I not listen to it.
Other artists I'm listening to right now are Doechii, Coco Jones, Rico Nasty, NLE Choppa, Destin Conrad, Q Marsden, Bia, Saucy Santana, & FLO. I'm sooo obsessed with FLO, they're so good!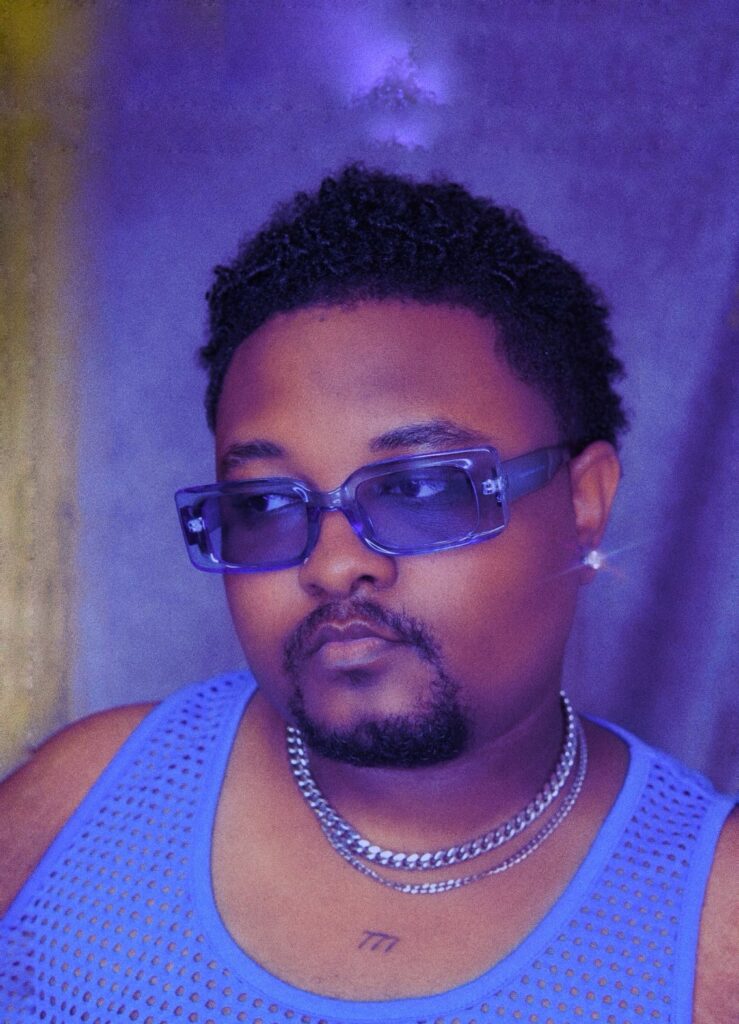 Thank you so much for taking the time to answers all these questions for us, Trapdollazmanny!
Be sure to stream Trapdollazmanny on all platforms now, and follow him on social media below!
Instagram Twitter Tik Tok Spotify Apple Music YouTube Website