Last year, New York-based singer, songwriter and producer Paul Andrews released his debut album entitled Light and Dust — which he single-handedly wrote, produced and arranged. The hypnotic sound of the album feels like a journey through the retro-inspired future of pop music, while paying homage to the groovy dance and pop hits of the 70s and 80s.
Combining elements of pop, alternative, electro-dance, new wave and R&B/Soul music, the album feels like something a bit different from the current offerings in music — multi-layered and complex, yet easy and comfortable. 
"It's hard to put a label onto my music since it doesn't fit nicely into one category, sort of like my experience in high school social circles!" he says.
"I've been marketing my Light and Dust album as Sophisti-pop, as well as Dream Pop, Soundscape and Electronic, but it also has R&B influences. See what I mean?! I want my music to feel like an experience, taking you on a musical journey. I want the listening to be taken over by the sound, but also to notice the nuance."
Recently, Paul also released his newest single, a cover of the 1970s soft-rock/soul hit "Georgy Porgy" by Toto featuring Cheryl Lynn. The song, just like much of Light and Dust, is groovy and soulful, taking us in a new direction to a place we've already been. It's dreamy and nostalgic, like Deja-Vu. And Paul knows exactly how to set the mood.
Born and raised in Maryland, he was introduced to music by his mother, a House DJ and music lover. "When I was around 4 years old, she offered my brother and me piano lessons. She used to buy me those pop song piano books and I would play along to our records, says Paul.
"She played music all the time, switching from ABBA to Donna Summer to Chopin to showtunes to Jobim to Carly SImon to Rod Stewart — She was into so many different styles of music. She never knew the names of the songs or the words, but she could sing along to them!"
When Paul was old enough to start buying his own music, he started to get into bands like Journey and Blondie, as well as all of the fun 80s music, including Prince. "With all those albums, I started paying more attention to songwriters, arrangers, and producers and realized how much of their influence mattered in a song", he says.
"The names Jay Graydon, David Foster, Randy Goodrum, John Farrar, and Diane Warren were all over the liner notes of my favorite albums."
From then, a more "sophisticated music" began to catch Paul's ear. "Artists like Basia, Sade, Swing Out Sister, Seal, Wendy & Lisa, Tears for Fears, Steely Dan — This was my kind of music."
Paul's music interests don't stop there, as he also fell in love with classical music, most notably the music of Claude Debussy. "I would say that most of my harmonic identity comes from his influence", he says. "Debussy's work is by far the closest thing to pure emotion for me."
Paul continued with music in school, joining the symphonic and jazz band, and learning to play different instruments along the way. In college, he studied music with an instrumental focus, but changed over to a vocal concentration and received a degree in Music Theory and Composition.
Paul relocated to New York in the early 90s, and got involved in the dance music scene. Over the years he has written, produced, and/or remixed songs for a range of artists, including local independent singers to artists like Sharon Bryant, Gloria Estefan, Robyn, Kristine W, and Dolly Parton.
"The work that stands out the most for me was the production/remix work I did for Phil Ramone, Basia, Wang Chung, and Madonna, " he says. "Actually, Madonna's personal approval of my non-dance remix of 'Ghosttown' was a 'sign' that I needed to do my own album.
"The main reason I make music is just for the sake of making it. It's hard for me to turn off the music in my head. I just have to do it," Paul responded, when asked what drives him to keep making music.
"My husband sometimes asks, 'Ok, what are you thinking about?' and I'll respond, 'I'm trying to arrange this bass part!'
I love the feeling of creating something out of nothing. Music isn't something that you can physically hold, but it's an experience that can stay with you even if you're not listening to the music at that moment. I also feel that one way to add value into the world is to create art. Art elevates people a lot more than opinions do!

Paul Andrews
Paul adds: "I don't want to get wrapped-up in doing music to be popular because what I'm doing isn't aimed for that, and I'm WAY past 21 years old. I care more about being authentic and that hopefully at least one person can relate to it. I've received very kind notes from people I've never met. That drives me to do more."
With all the experience that Paul has in the music industry, it comes as no surprise that he would write, produce and arrange his own album. He says that one of the main things that led him to produce his own album was just admitting to himself that he should take that next step.
"I was able to write, play, sing and produce on my own, so why not try? And with the new services that make it easier to get your work out there, I really didn't have an excuse. I just had to get used to hearing my own voice!"
Well, we're definitely glad that Paul has taken that next step! Paul's latest single is part of a compilation entitled Cruise Control: A Yacht Rock Cover Compilation on Fadeawayradiate Records. "I'm a huge Yacht Rock fan so I was more than happy to record my own version of Toto's 'Georgy Porgy' for the project. I made a fun video, and even got my husband involved in it too!"
After the success of last year's Light and Dust, Paul has already begun work on his next album. "During this lockdown period, I've been writing a lot and getting some ideas going," he says.
"I realize that not all the material goes together, so I might separate some songs into their own EP. Maybe singles? Who knows! The music world has changed so much!"
We can't wait to hear the new music! As of now, have a listen to his groovy new cover of "Georgy Porgy"!
Check out Light and Dust, available on Apple Music, Spotify, Amazon, BandCamp, YouTube, Google Play, and Tidal.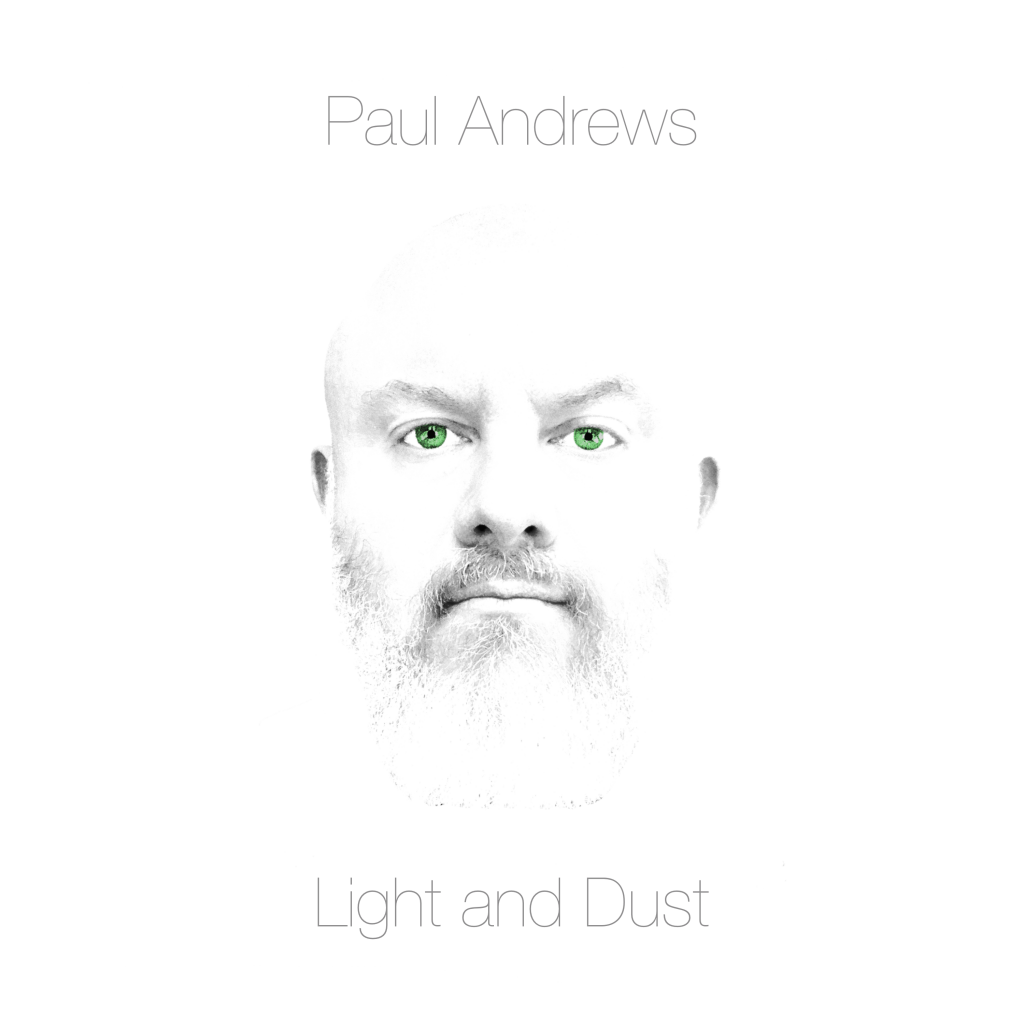 Follow Paul Andrews on Facebook, Instagram, Twitter, YouTube and SoundCloud.