BearWatch: HVXLII, The Multitalented Pup who Creates Music
Donning his pup gear in promo for the music he produces and creates from scratch, HVXLII's sound is unique, catchy, and beautiful, making him an artist to look out for.
HVXLII (pronounced "Huxley"), is a Salt Lake City-based producer, songwriter, and vocalist who specializes in electronic, pop, and genre blended music styles. In addition to his solo work, he also acts as a producer and songwriter for himself and other artists.
As such, in July of 2011, he joined The Departure as their keyboardist and in 2015 contributed to the writing and production of their third EP titled "Gateways," by providing them with the track "The Sea Part II," and with programming and sound design that lent to the EPs overall sound. More recently he's provided tracks for one of our Bear World Mag favorites, Portland based artist Toño, and also international acts such as DJ Xquizit and Roman Messer.
In 2018, he achieved international success under the name OSITO alongside DJ Xquizit on the single "Dear Gravity," which amassed over 1 million streams on Spotify alone and topped Dance Charts worldwide and did it again in 2021 with the single "Paradise," a collaboration released on Sony Music imprint disco:Wax, also receiving 1 million streams across it's release.
Now, after his rebranding in 2021, he's embarked on his latest journey of creating a new and innovative live show featuring the MiMU Gloves, the world's most advanced wearable musical instrument.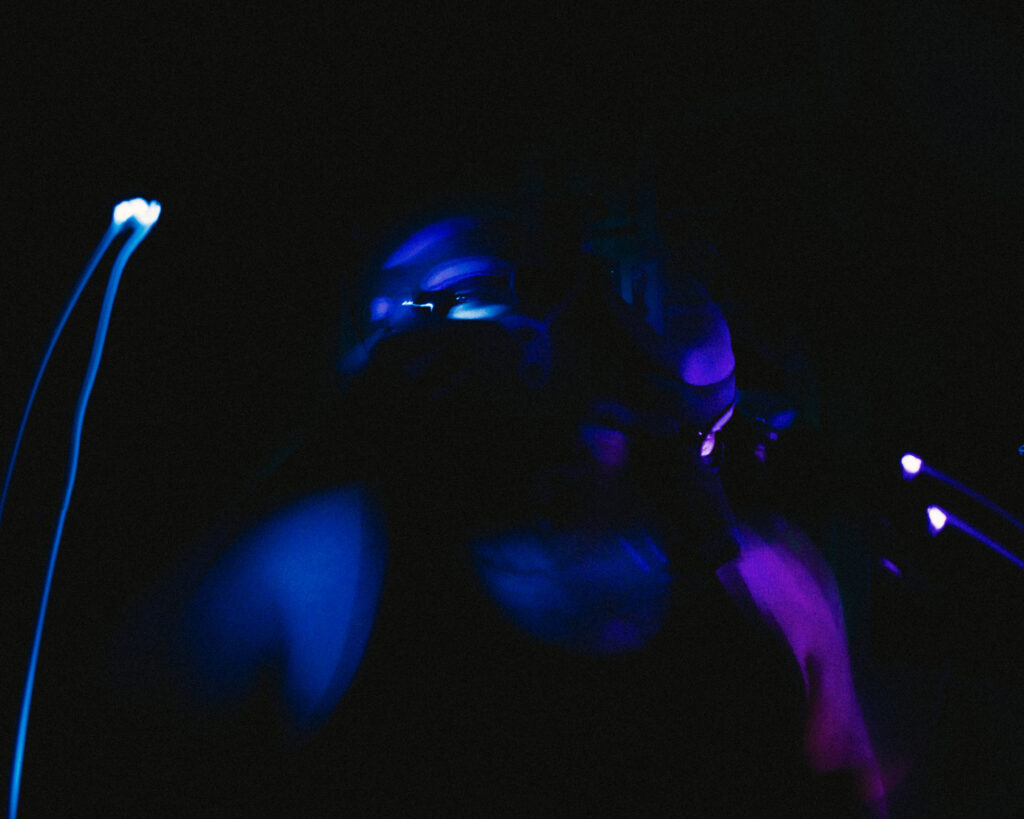 Every time I find myself listening to a track from HVXLII, I find myself stepping into a sonic atmosphere where the vibe feels immaculate and beautiful. I adore the way that HVXLII delivers his vocals on each song that he creates, with stunning harmonies and layering atop production that perfectly compliments them.
When you combine this soundscape with the visual aid HVXLII provides on social media where he proudly wears pup gear while using the MiMU Gloves in a mesmerizing way that feels naturally comforting. Seeing HVXLII create such amazing music while proudly repping his gear and body is inspiring to see, and we can't wait to see what HVXLII does next!
I had the chance to chat with him about his music and more, check it out below!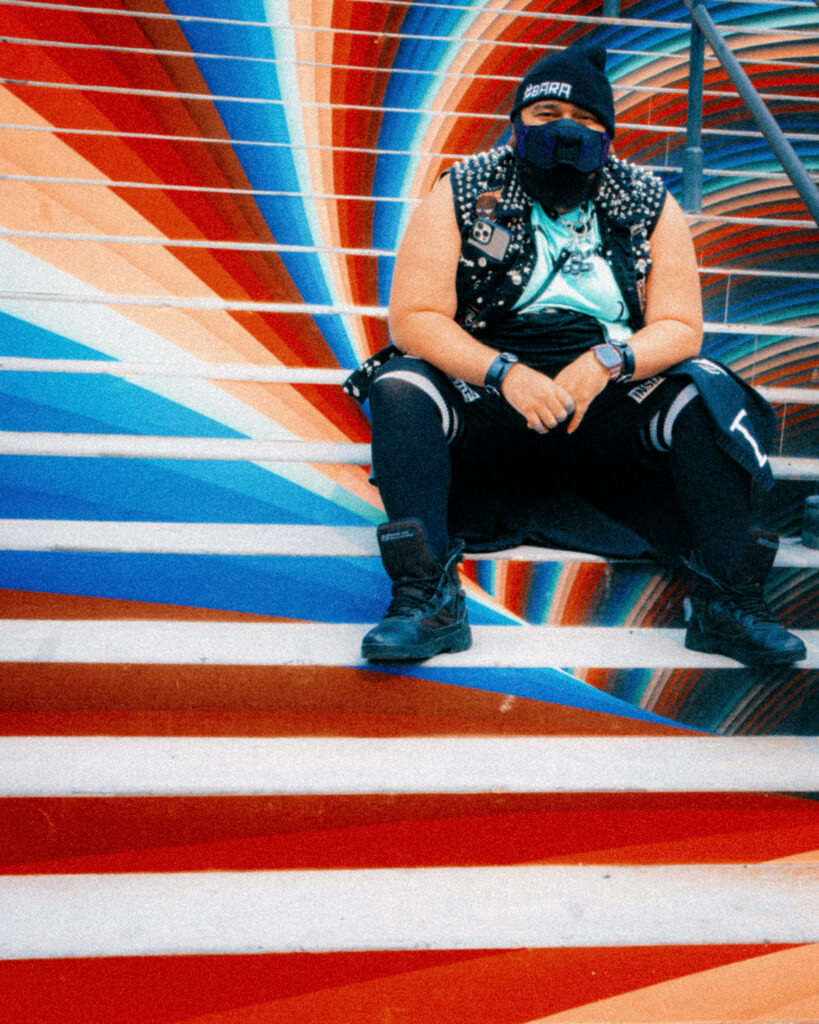 Bryce Quartz: Hey there, HVXLII, how are you doing today?
HVXLII: I'm doin good! I'm taking a break from production today to listen to some of my friend's upcoming stuff and watching trash tv, so overall a great day!
BQ: How long have you been creating music?
HVXLII: I've been writing music since middle school, but I didn't put out my first song until 2012, which was called "My Getaway," and apart from a three year break, I've been going non-stop ever since. So, if I've done the math right (which I probably didn't because I barely passed every math class I took) it's 11 years total, 9 years fully active?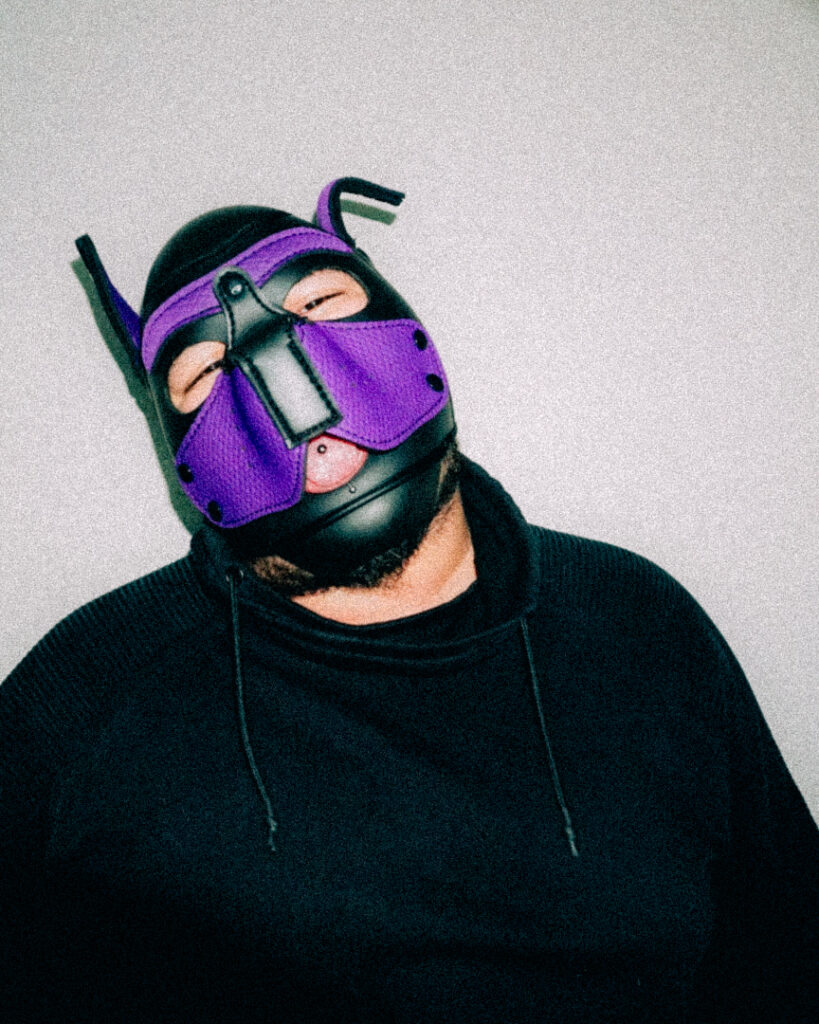 BQ: I love the production you do with the MiMU Gloves, can you tell us more about that and how you use them as an instrument?
HVXLII: Thank you! Yeah, so for those who haven't heard of the MiMU Gloves they're a deliciously wonderful creation from the mind of electronica musician Imogen Heap who wanted a better way to interact with her gear and audience at the same time, which sent her down the path of the gloves. They use flex sensors in the fingers, an IMU in the wrist, LEDs and haptics for tactile feedback, and a ton of digital witchcraft that I don't understand but have heard involves machine learning to put it all together in a piece of software called Glover that lets me control anything that accepts MIDI or OSC messages with just my hands.
As an instrument I've mainly use them to control vocal effects (like reverbs, delays, and harmonizers), trigger samples, and to start songs all in real-time. But really the sky's the limit, I can and would like to do so much more with them, like motion reactive visuals but I've gotta find the time to learn TouchDesigner and some other coding stuff first.
BQ: The covers you do are so beautiful and unique in their own way, do you have any more covers possibly coming soon?
HVXLII: I do! I've got a handful coming sooner than you might think, so be sure to follow me on social media to see when all that starts! And not to sound like a promo machine, but my Patreon family gets them all early!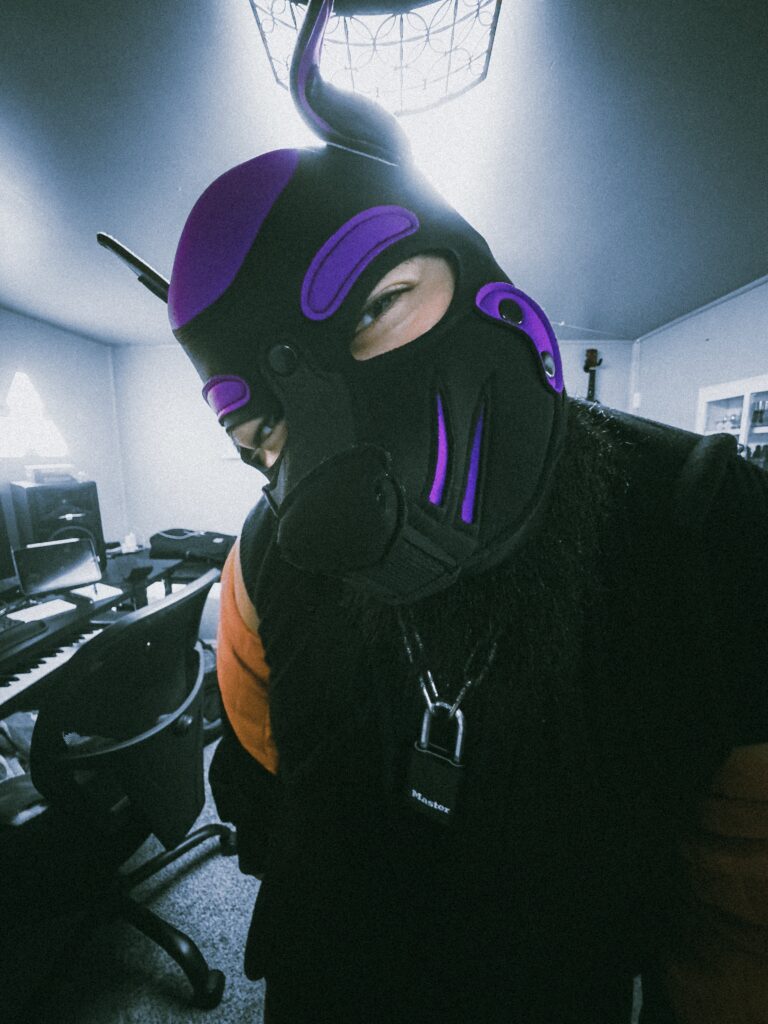 BQ: What does the representation as a musician that's also a pup mean to you and what do you think it means to the rest of the pet and handler community?
HVXLII: Oh, that's a big question! For me personally it's definitely come to mean a re-emergence of my personal and creative freedom. Putting on a hood and gear that initially was meant to help me get out of my own head and marrying it with something that for far too long was about other people and algorithms really allowed me to sort-of…unfuck myself and my head and really sink back into doing all this for myself again.
It's also allowed me to re-learn to take risks in my career because the worst thing I was doing was not taking them and I've since come to realize that the worst someone else can do to me when taking one of those risks is just say no. It's been really incredible to take a step back and look at just the past year alone and seeing what being a pup has done for me. And I really hope that I can inspire others in the pet and handler community to, quietly or loudly, embrace this part of them and apply the freedom and confidence and strength that they feel as a pet or handler to their everyday life. To really kind of step out from the proverbial shadows and be the most authentic and wonderful version of you that you can safely be.
And to take it one step further I hope to show people outside of the community that this subsection of kink, and kink at large, isn't something we need to shy away from and shun. It's not scary or weird or deviant or wrong. It's just people trying to escape the fucked up world and access deeper parts of themselves, and how really at the end of the day the entire community is all about love and having really fucking good time.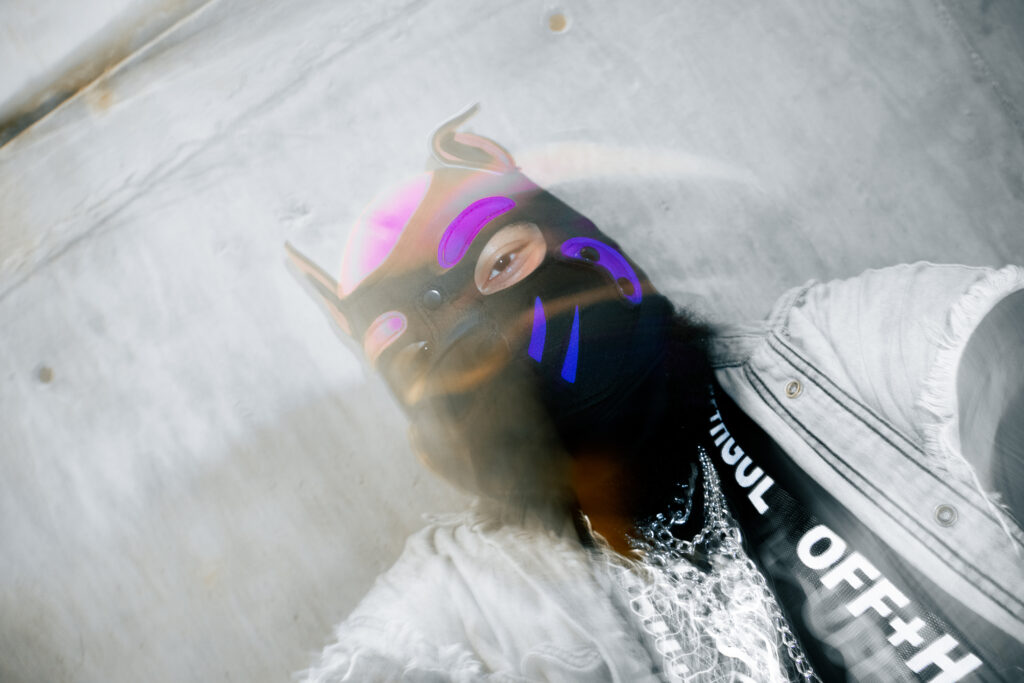 BQ: I really love the music you have on all streaming platforms now. What can we expect next from you that will be streaming everywhere soon?
HVXLII: I've got the covers that are coming, but I've made myself a goal to have two EPs out by the end of November, and y'all can hold me to that on social media! I've also started working with my long time trance-collaborator DJ Xquizit again, so you can expect EDM songs sprinkled throughout the year and hopefully some other collaborations with some of my new songwriting family I made last year at SongCon in New York that was hosted by Ari Herstand of Ari's Take and Danny Ross the founder of Anti Social Producers Club. Plus, whatever I get up to on Patreon. I can say that we can look forward to March 31st for the next release, and more to come after.
BQ: Can you tell us any other artists you're listening to right now that inspire you?
HVXLII: Oooh yes! I've been diving into electronic music more and rediscovered Mura Masa and newly discovered Regularfantasy, TSHA, Oora, and Shygirl. Outside of that I've been really into the Gorillaz, Betty Who, Billie Eilish, Paramore, WITHN US, Cirque du Soleil soundtracks, and just 90s and Y2K era music in general. I could easily list more but those are the big ones. Specifically the 90s and Y2K stuff, that's definitely worked its way into my sound this year.
Thank you for taking the time to speak with me, HVXLII!
Be sure to follow HVXLII on social media for all the latest updates on what he's doing next and give his website and Patreon a view as well to show support in other ways!
HVXLII media links:
Instagram: instagram.com/hvxlii
Twitter: twitter.com/hvxlii
TikTok: tiktok.com/@hvxlii
Patreon: patreon.com/hvxlii
Website: hvxlii.com
Linktree: links.hvxlii.com