BearWatch: Broadway actor Kevin Chamberlin talks about his role in Netflix's 'The Prom'
On December 11, Netflix will debut the new film The Prom. Directed by Ryan Murphy, the film is about a group of self-obsessed theatre stars who go to a small conservative Indiana town to support a high school girl who wants to bring her girlfriend to the prom.
Starring in The Prom, alongside Meryl Streep, Nicole Kidman, James Corden, Keegan-Michael Key and Kerry Washington, is none other than three-time Tony-nominated actor and member of the gay Bear community, Kevin Chamberlin! Recently, I chatted with Kevin about his role in the film, his theatre career, and his take on size-ism in the entertainment industry.
Kyle Jackson: Hi Kevin! So, can you tell us a bit about your background? Where are you from, and how long have you been in the industry?
Kevin Chamberlin: Hi Kyle! Well, I caught the theater bug when I was cast as Huckleberry Finn in Tom Sawyer with my local community theater when I was 9 years old in Moorestown, NJ. I went on to do over 15 productions with my high school and local theater groups.
I went to Rutgers and got a BFA in Acting and moved to NYC in 1985. After many odd jobs, delivering sandwiches to yuppie Wall Street types, data processing at the World Trade Center and playing Santa Claus at Macy's – I was cast in the repertory company at McCarter Theater in Princeton. One of the shows we did there was called Smoke on the Mountain and it transferred Off-Broadway to the Lamb's Theater. That really catapulted my New York theater career and I haven't looked back.
KJ: That's awesome! I caught the theater bug as a child too. I see you went on to receive 3 Tony nominations! Can you tell us about your work on Broadway?
KC: Well, in 2000, I originated the role of Charlie in Claudia Shear's Dirty Blonde, which earned me my first Tony Nomination and Drama Desk Nomination. The following year, I received my second Tony Nomination, Drama Desk and Grammy nomination for playing Horton the Elephant in Seussical. In 2010, I received my third Tony nomination for my portrayal of Uncle Fester in The Addams Family.
My other Broadway credits include Amos Hart in Chicago, starring opposite Rita Wilson and Usher, Triumph of Love with Betty Buckley and F. Murray Abraham, Abe Lincoln in Illinois with Sam Waterson and My Favorite Year. In 2007, I starred in a revival of Terrance McNally's The
Ritz opposite Rosie Perez, directed by Joe Mantello and most recently spent a year playing the Wizard in Wicked on Broadway.
KJ: Can you tell us a bit about The Prom and your role in it?
KC: I play Sheldon Saperstein, a press rep for two Broadway stars – (Meryl Streep and James Corden). When their new Broadway show closes on opening night, their egos are destroyed. So, to improve their image, they decide to "take up a cause".
They enlist two other actors (Nicole Kidman and Andrew Rannells) to join them in their cause when they hear about Emma Nolan (Jo Ellen Pellman), a high school student in a small Indiana town who is forbidden from bringing her girlfriend Alyssa (Arianna DeBose) to prom. Sheldon travels with them as their public relations rep, and when their self-absorbed celebrity activism unexpectedly backfires, they all find their own lives upended as they rally to give Emma a night where she can truly celebrate who she is.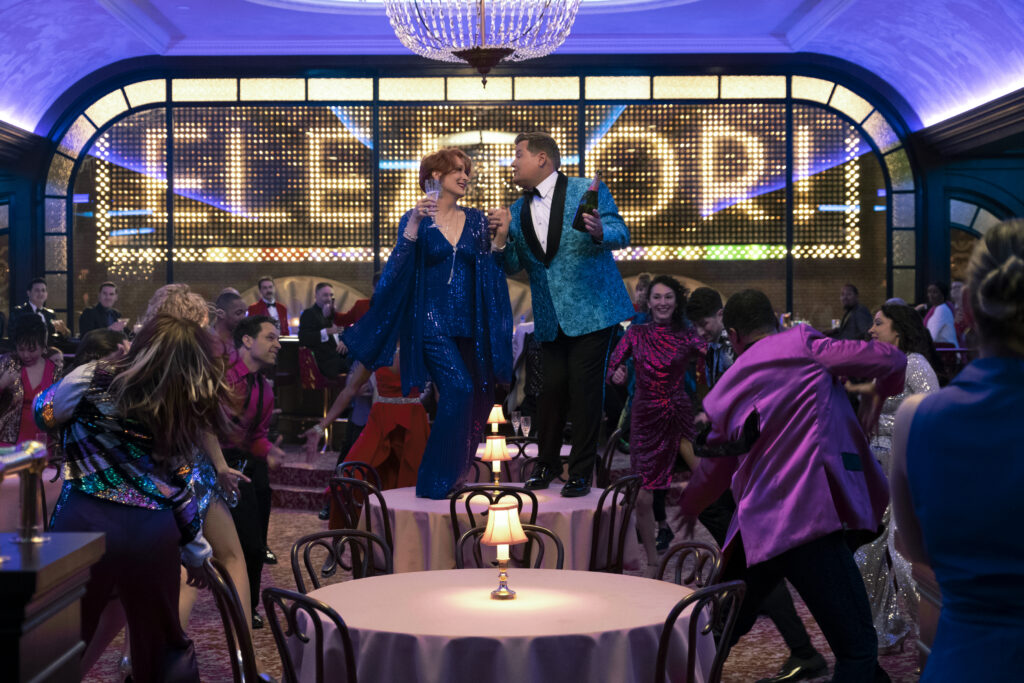 KJ: Wow, that sounds great! How did it feel to get the call that said you were being cast alongside two legends like Meryl Streep and Nicole Kidman?
KC: I was a big fan of the musical when I saw it on Broadway. I had so many good friends in the show (Brooks Ashmanskas, Christopher Sieber, Beth Leavel), and was quite moved by the story and their performances. It also skewers narcissistic actors in an hysterical way!
So — I got the call to come audition for the part of Sheldon, which had been played by the wonderful comic actor, Josh Lamon on Broadway. I was at first confused because I had read that the role had been recast as a woman with Awkwafina.
Well, apparently Awkwafina had to back out at the last minute, so I was cast on a Friday and started work on the following Tuesday. It was crazy — a whirlwind of fittings and dance rehearsals, recording music tracks and learning the show really fast.
I was completely starstruck the first day on set when I met Meryl and Nicole. They both put me at ease very quickly, especially when Meryl and I started chatting about the NYC theater. I learned that we both made our Broadway debut on the very same stage — the Vivian Beaumont Theater at Lincoln Center.
Nicole is truly one of the nicest, most authentic and personable actresses I've ever worked with. She is stunning on screen in everything she does, and even more luminescent in person.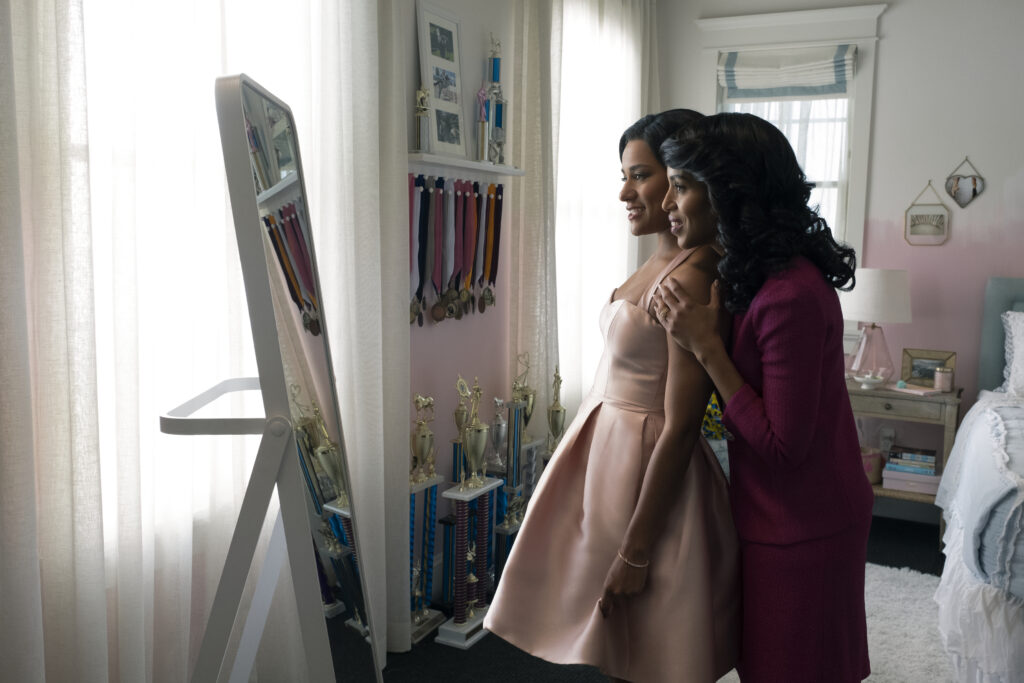 KJ: The entertainment industry can be hard for Bears and people of size. How does it feel to know that you represent the Bear community in the film industry?
KC: I take it very seriously. The industry has always been "size-ist". I have made it a point not to accept "fat joke" roles.
There seems to be more opportunities in the theater for "actors of size". I have been diligent with my agents and casting directors to see past my body type and cast me in roles that wouldn't necessarily go to a big guy. I've never been cast in a tv show or movie where size was mentioned in the character description.
I have been incredibly fortunate to have starred in two original Broadway shows as the leading man who gets to kiss the girl at the end of the play, and received a Tony Nomination for each of them. That's incredibly rare for a character actor of size, and I never take that for granted.
I am profoundly moved when I hear from young theater actors who tell me that I paved the way for them and gave them hope that they can play the lead in a Broadway musical someday. Film and TV still has a ways to go, but we are making some headway.
KJ: Do you have any other upcoming projects that we should be looking out for?
Because of the pandemic, the industry is just starting to get back on its feet – so I've been doing a lot of developmental play readings on Zoom and working on my writing and directing. I'll be helming a new musical comedy that will have its world premiere here in Los Angeles in the next year or two, depending on how fast theaters can reopen. It has some big stars attached, so I'm incredibly excited about that!
KJ: And just for the fun of it, can you name your top three favorite plays/movies?
The first musical I ever saw on Broadway was Sweeney Todd, so that holds a special place in my heart. I saw it on a high school trip to NYC, and I got to play that same theater, The Gershwin Theater, last year in Wicked. I would always look at that seat I sat in 40 years ago and think about how lucky I am to be living my dream of being a Broadway actor.
I am also a big fan of Spring Awakening — Michael Arden's production with Deaf West that was on Broadway a few years ago was brilliant. My favorite movie is a small indie film called Local Hero, directed by Bill Forsythe. There are many others – I'm a huge Monty Python fan, and kind of obsessed with all of the Christopher Guest films.
KJ: Thanks for chatting today, Kevin! Congrats on all your acting success! As fellow Bear actor, it really inspires me.
Follow Kevin Chamberlin on Facebook, Instagram and Twitter.