Bears on Show at World Pride Opening Ceremony
World Pride officially launched on Wednesday (26 June) night at Barclays Center in Brooklyn with an impressive number of stars including Cyndi Lauper, Todrick Hall, Sara Ramirez, Chaka Kahn, Daya, Ciara and "Pose" Star Billy Porter. The show was hosted by Whoopi Goldberg but all eyes were on Cyndi Lauper's opening number of True Colors where she was joined on stage by a huge cross section of the whole LGBTQ community, including the bears! 
The True Colors performance ended with a group of drag queens and community notables who danced alongside Cyndi Lauper as she turned her dress' train up above her shoulders to form a peacock spread of rainbow colors. Among the notables was Robert Valin, our bear representative.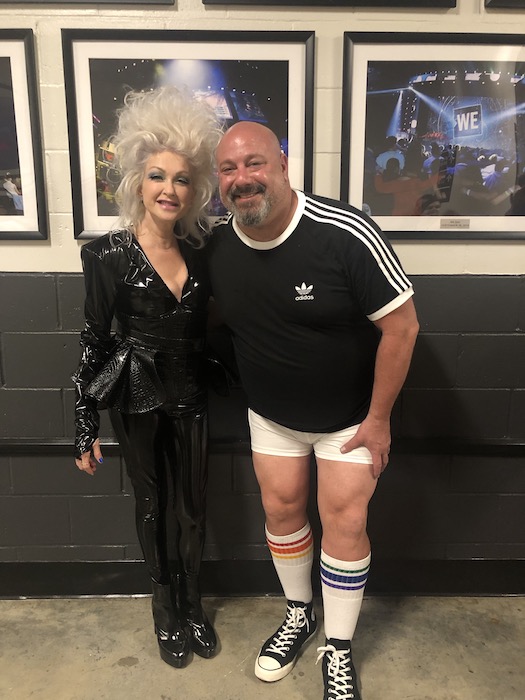 Robert is best known as the Producer of Urban Bear NYC who organise a number of Bear nights and events throughout the year, including the hugely popular 10 year old Urban Bear Weekend. When not creating big-bear fun, Robert is a professional voice-over artist for radio, film & television and works with the LGBTQ/Bear community as a Personal & Business Development Coach.
Robert was also joined on stage by another gay bear, New York City Council Speaker Corey Johnson, who formally welcomed the crowd to the city.
As World Pride roars over New York City this weekend, check out our guide to everything bear that has been and is taking place across the city.
The opening ceremony served as a fundraiser for Immigration Equality as well as senior citizen organization SAGE and the Ali Forney Center, an advocacy group for homeless LGBTQ youth.