Bears in Naples event to include Mr. Bear Italy contest
From March 20-22, the bears will be heading over to Naples, Italy for Bears in Naples — a three-day bear-themed events featuring conferences, bars, discos, saunas, and much much more!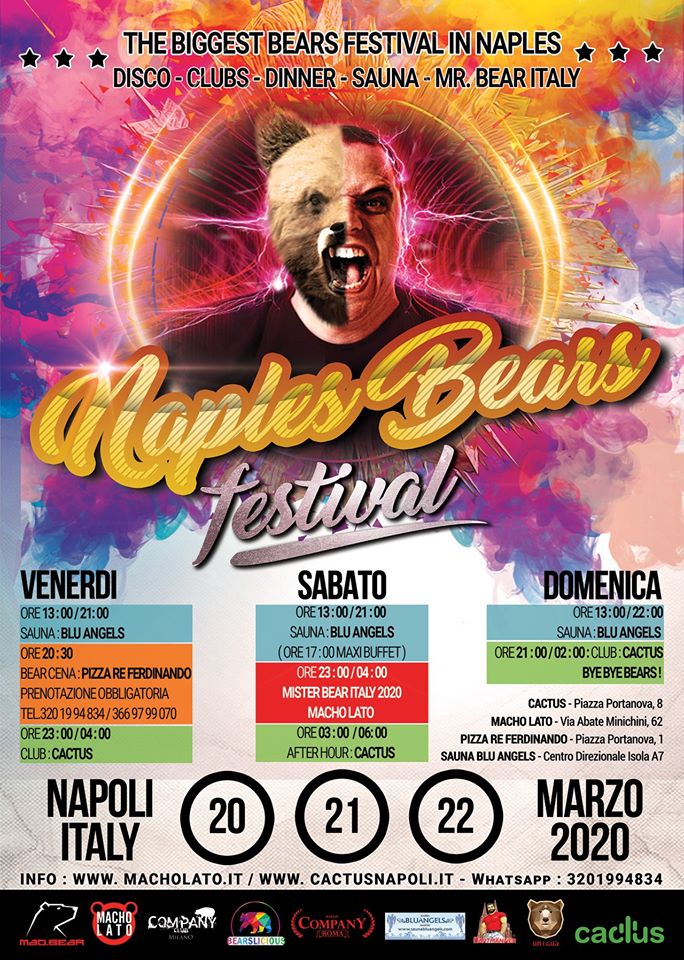 During this three-day event, seventeen beautiful men from all over Italy will be competing for the Mr. Bear Italy title on March 21. The competition aims to find the right bear to fight patterns, stigmas and prejudices present throughout the community, while promoting gay bear culture and, by extension, the entire LGBTQIA + community.

To find out more about Bears in Naples and the Mr. Bear Italy contest, please visit them on Facebook.