Bears can let it all hang out at Eastern Xposure!
The yearly nudist bear weekend, Eastern Xposure – created by the same crew that brings you Western Xposure– returns to Augusta, Georgia!
Eastern Xposure is a four day long Bear party in Georgia, just two hours from Atlanta! This year's event will feature a clothing-optional pool and XXX Maze to explore day and night! The event is body and sex-positive, and you can make the weekend whatever you want or need it to be. A bunch of Bears who love to be naked together? The sounds like the type of fun, chill, and sexy event Bears love!
Eastern Xposure will be hosted by two full hotels for the event, The Parliament Resort/Metropolis Complex, hich features two pools (one nude, one clothed), a XXX Maze, a hot tub, lots of cruising areas, a restaurant, a bar, and a nightclub.
HOW TO BOOK
BUY YOUR PASSES Go to Eventbrite.com and purchase your GOLD event pass good for the entire event (Thurs-Sun).
BOOK YOUR ROOM Call the Parliament Resort and book your room using the code emailed to you with your tickets. Event dates are Thursday, June 15th to Sunday, June 18th, 2023. NOTE: A 3-night min stay required. (706) 722-1155
BOOK YOUR FLIGHT into Augusta, GA.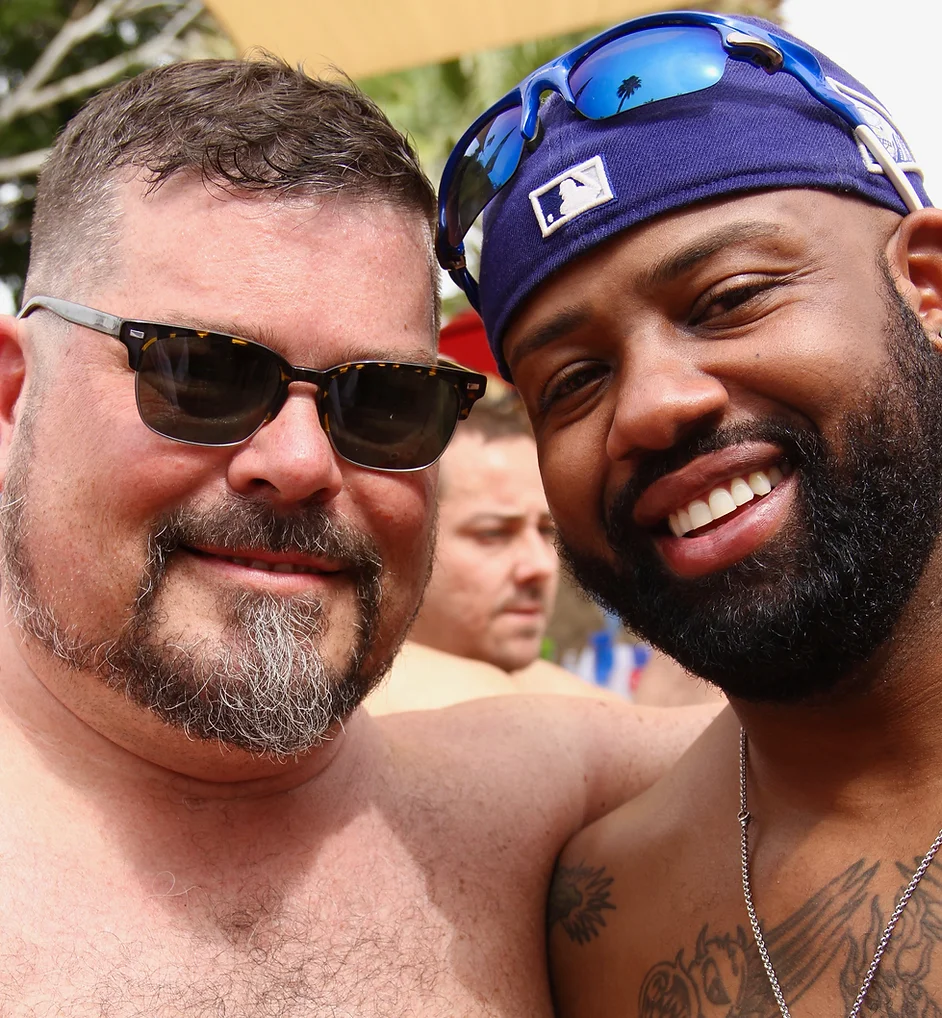 ​GOLD (4-day) & SILVER (3-day) Tickets include the Following:
24 hour access to the resort
Access to all parties in the resort
Access to all amenities in the resort
Free Lunch BBQ Fri, Sat & Sun
Come and go as you please
​SINGLE DAY Tickets Include the Following:
12 hour access to the resort the day of your selection
Access to all parties in the resort that day
Access to all amenities in the resort
Free Lunch BBQ (except Thursday)
Come and go as you please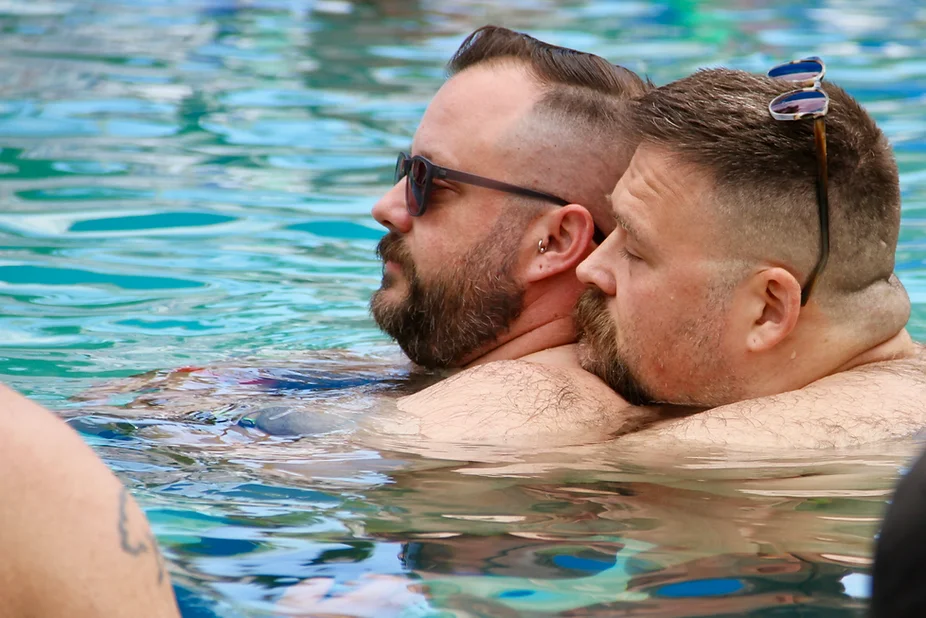 ​ROOMS
Purchase rooms directly through the resort at www.metropoliscomplex.com
or by phone at (706) 722-1155
The event starts Thursday and ends Monday morning.
Room minimum stay is Thursday – Saturday Night, but we encourage you to stay to Monday. They have a great Sunday night discount!
GOLD TICKETS must be purchased with a room stay.
WHAT TO EXPECT
Eastern Xposure is always a huge event, and this year the Bears want to make it bigger than ever! Check out some of the great parties and events happening at Eastern Exposure:
​Thursday Night "BELLYRUBS" Party
A welcome party at the Edge Nightclub.
Friday Night "DADVIBES" Dance Party. Wear your best "dad" outfit at the Edge Nightclub!​
BEAR NAKED POOL PARTIES
Poolside DJ's every day.
XPO Late Night Cruising every night after dark.
Movies in the Pool
Sunday Night at the Parliament Resort.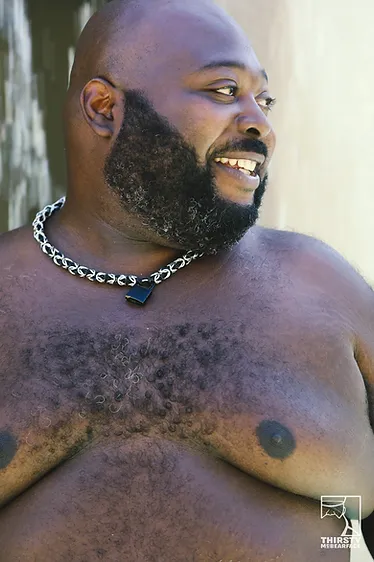 ​So, how many Bears attend this event? Eastern Xposure is as big as it gets. They often see 1,000+ people through the doors over the four days of the event.
​Eastern Xposure really is whatever you want it to be. Their schedule is only a guide to all the things you can do there. You can go as fast and hard as you want, or take it easy and get some sun. It's up to you. No interruptions, no shows; They just let the event roll on. So strip down, eat, drink, relax, and enjoy it!