Bears Bikers & Mayhem: Jace the runner up!
When I stepped into my first leather bar – The Bike Stop – as a naive undergrad, I had no clue what to do, nor how to act. Should I drink in pensive silence? Try to become the life of the party? Maybe I should have fist-fought the old-guard patrons who sneered at my friends for inviting women into the bar. Although the current reality is dramatically different than in 2010, sometimes I think small sects of the leather world at large, are trapped in yesteryear. As pride month illuminates our connection to each other, and how we engage friends we've yet to understand; I wonder what path awaits me, after my second runner-up finish at BBM.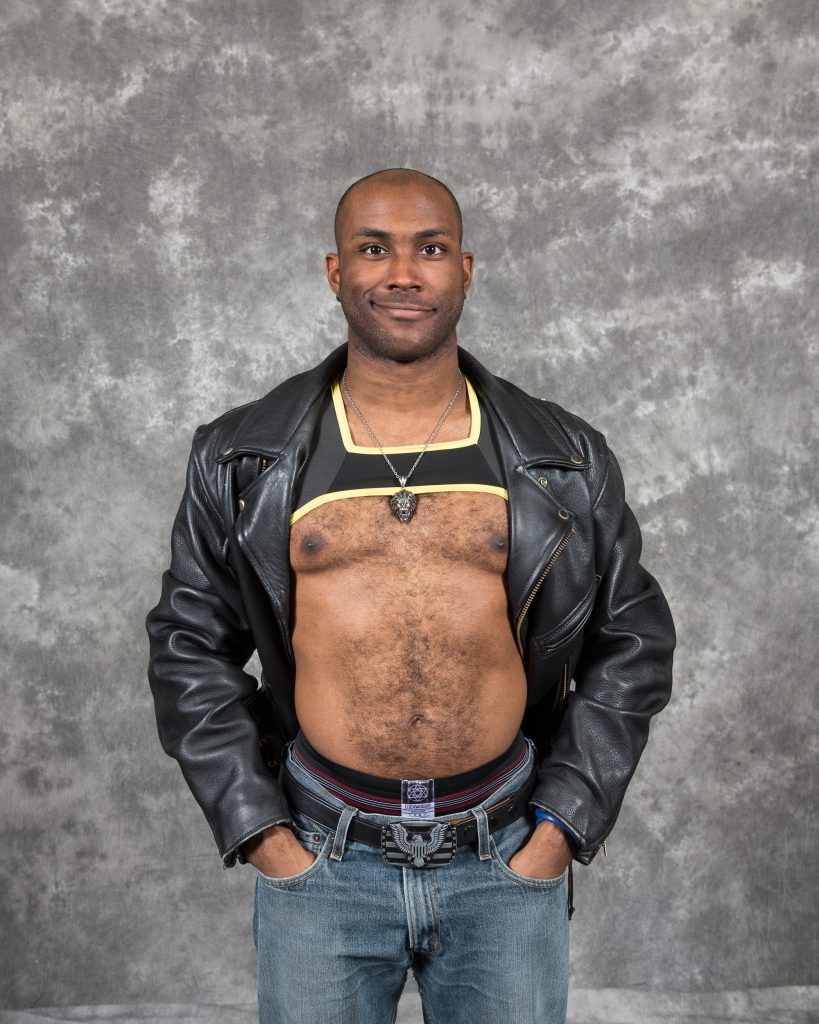 IML inspired me with an immense sense of gratitude, to a community who has been historically unkind to trans* people, and black leathermen. This gratitude was mostly because I had the privilege of volunteering during the Leatherman of Color competition – which was the original title for the winner of International Mister Leather 2019, Jack Thompson. He's also one of my Onyx brothers, and we know each other through various California leather circles. It was baffling to think that my participation in a cause for my leather family, Mufasa's Pride, would end with such an impact! I can make a difference!
When I saw his IML speech from my Facebook feed, I thanked my ancestors for him. I had only finished BBM a month prior to his triumph. However, as I scrolled my feed, I then saw screenshots from my Onyx siblings, who had found a dissenter concerning Jack's identity.
LGBT pride month looms around us as the discourse online, throughout our clubs, and in the scene – remains divided. And I don't mean "identity politics"! I mean that leaders have been ousted, and cliques have been broken – because some people seem to like "identity" until they encounter ones they perceive as invalid. Personally, I'm excited to see what other divisive ideals are still looming in our midst.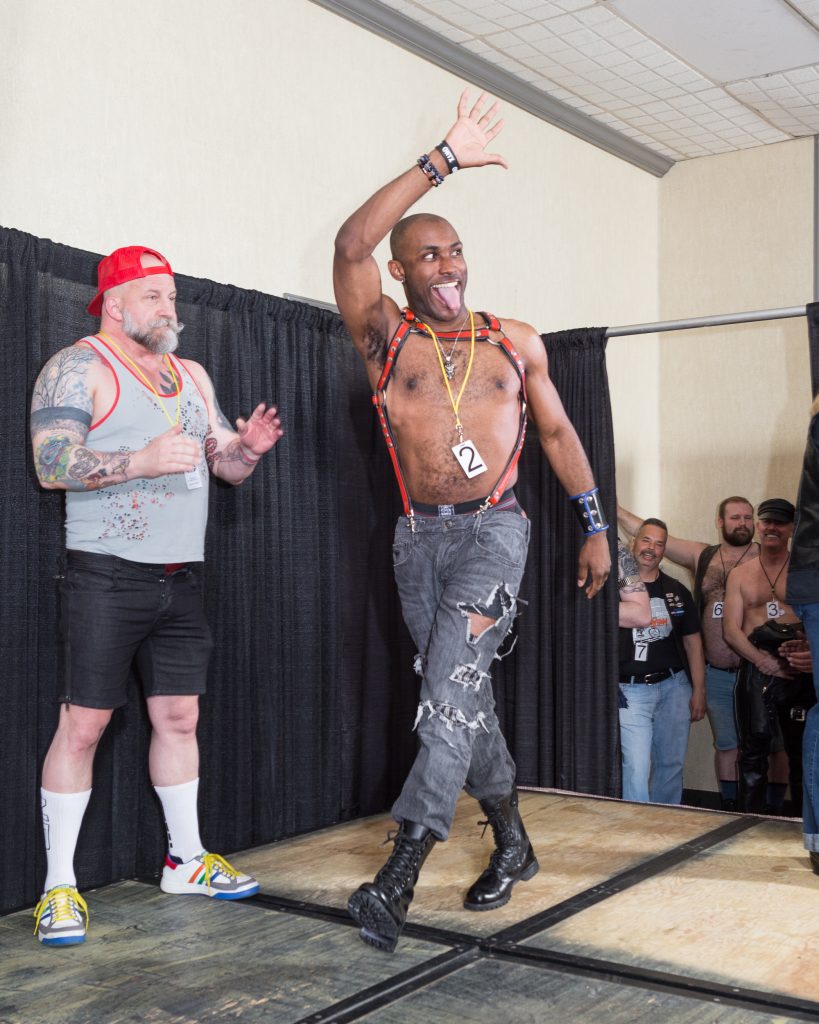 Fellow Onyx brother, Mr. Maryland Leather 2019 – Scorpius Red – reminds us that we are all "Better Together". But, how do we approach unity when the concept seems to be rooted in an outdated idea of "normal"? And Jack Thompson taught me, "I am enough", regardless of what anyone else says. But, how should I approach self-esteem when it seems like some people are hell-bent on refusing to see me as I am?
I've been called a loser, denigrated, forgotten, and told that I am not a leatherman. After those wounds healed, I joined Onyx and decided to find a place where I fit. After all this time, I now wonder, what happens to the outcast when leaders are dethroned, and clashing ideals break unions?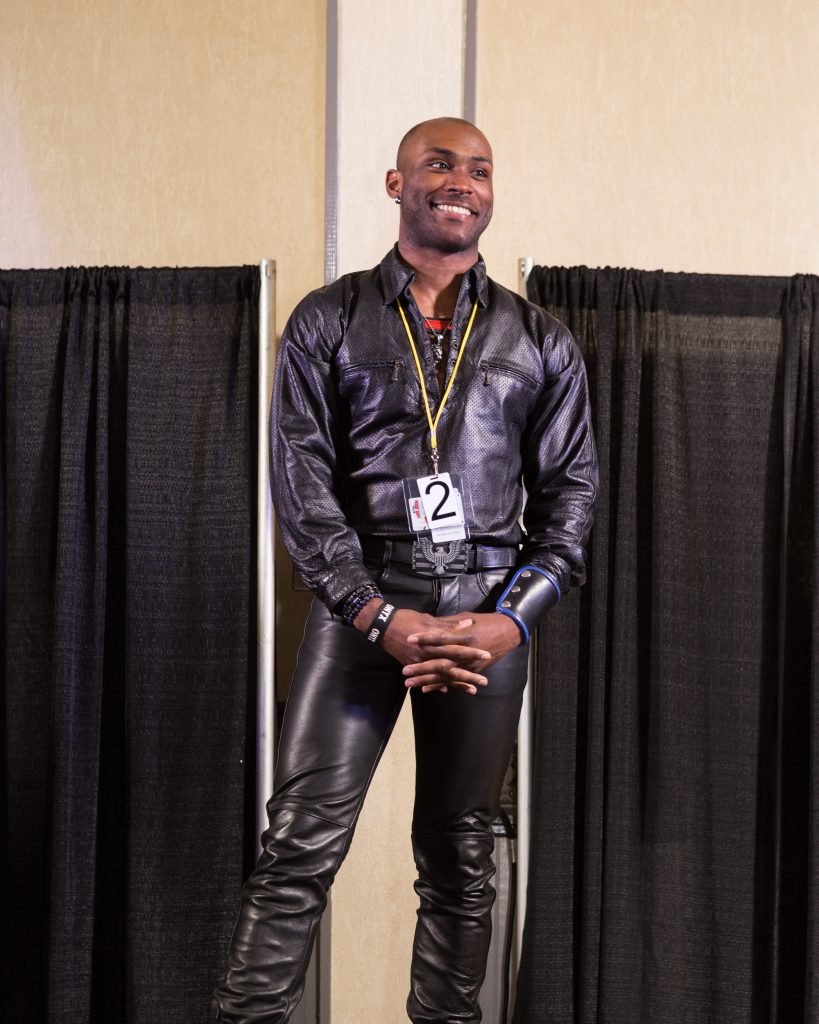 I'm not an authority on relationships, but I know that love works from a shared understanding, even when we disagree. As long as your understanding isn't rooted in my oppression, there is room to build a bridge toward forgiveness.
I think my biggest takeaway from BBM, is the way people there disagree. BBM was very attentive to inclusion and I felt that the judges and producers cared most about finding the best possible ambassador for their community. But unique identities abound, and while I never witnessed any disrespect, I witnessed healthy dissent.
How do we discuss difficult topics like Race Play, "Undetectable = Untransmittable", and diversity itself? It's impossible unless we have a language with which to disagree, and remain connected to those we hold dear. That language is rarely done well through Facebook comment threads, arguing, bullying, and gaslighting. I find that one phrase helps me disagree with love – "Tell me more."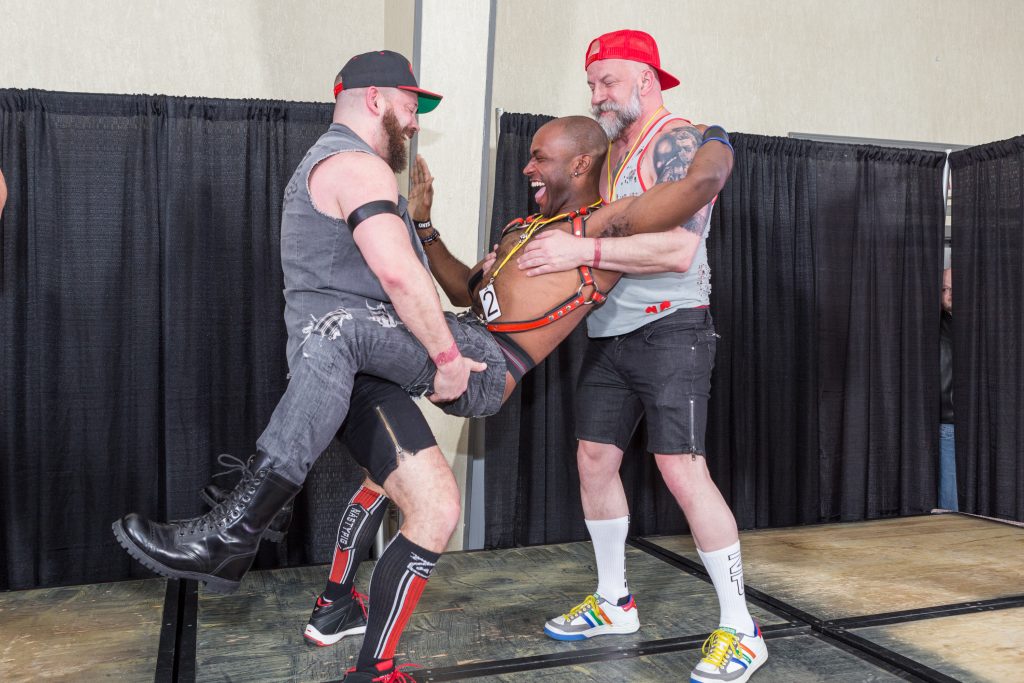 At the beginning of my leather journey, I never thought flogging was fun, nor tactile play. However, when someone offered to show me a new kink, I replied with "Tell me more."
I want to issue a special thank you to my support system who showed me how to dissent in love. Mufasa's Pride. Onyx. Keystone Boys of Leather. Onyx Mid-Atlantic. You all showed me how to express your opinion without needing to take the air out of the room.
In addition, we discuss difficult topics every day, and we still hold love above our need to be right. Even though I didn't take first place at BBM, my lens toward our leather family has been forever changed. My community is what makes me worthy, and the failure doesn't exist when your family loves you.
Bears Bikers and Mayhem is back next year for its 10th year and it's going to be bigger and better than ever!
April 23 – 27 2020