Bears are divided on Twitter about Adam Lambert's developing dad bod
Last week, the media — and the bears — went through a little bit of shock after recent pictures of singer Adam Lambert frolicking on the beach with his new boo, Oliver Gliese. The two were serving up a lot of PDA, but that wasn't really the topic of conversation — It was Adam's weight.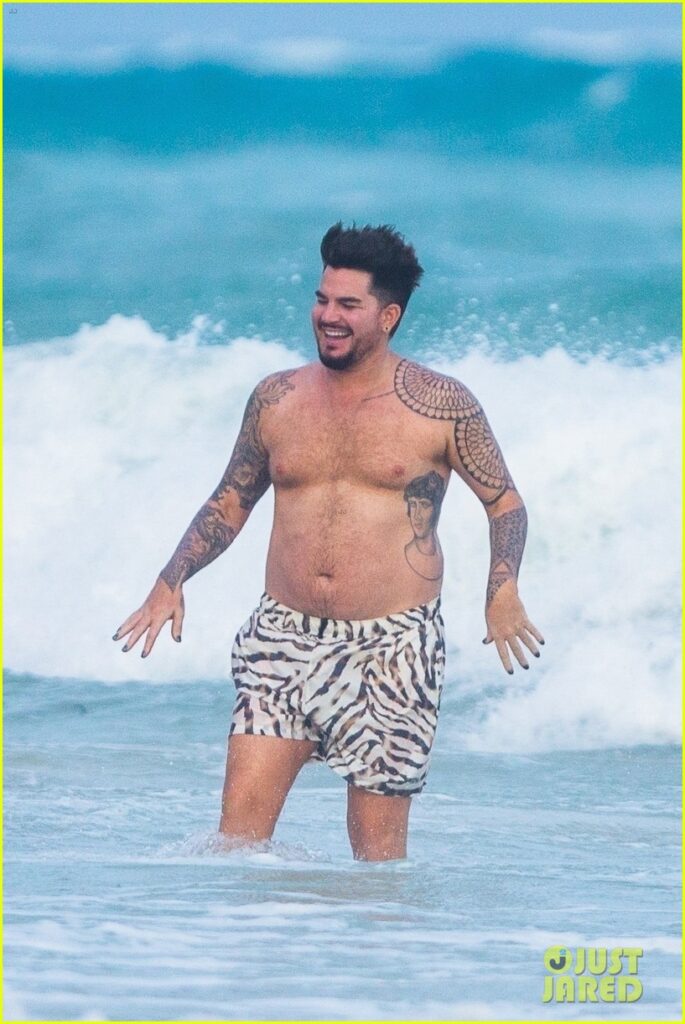 Yes, unfortunately we still live in a society where a celebrity's weight gain is breaking news, but the good side to this is that Adam does not appear ashamed. Yes, he was just letting his developing dad bod hang out all over the beach and we love to see it! He's definitely won some sexy points with the bears, who wasted no time proclaiming on Twitter "Adam Lambert is a bear now!" We just love to celebrities embrace that sexy, chunky, body positive energy. Way to go, Adam!
However, this was not met without some controversy from the bear community, with some members of the community questioning his new his new bear title. Some don't think he's quite large enough to be considered a bear, while others outside of the community have started to call him "fat".
It seems like you can't really win nowadays. Either you're too fat or too skinny. What do you say? Is Adam Lambert to thin to be considered a bear, or is the term "bear" subjective?