Bear World House Party line up revealed!
The Bear World House Party is set to make history as the biggest digital bear party is held on Twitch as part of Bear World Magazine's July Digital Bear Weekend on Saturday July 25th.
The digital party is hosted by Big Dipper and features 16 amazing bear artists from around the world coming together to entertain you and raise money for charity.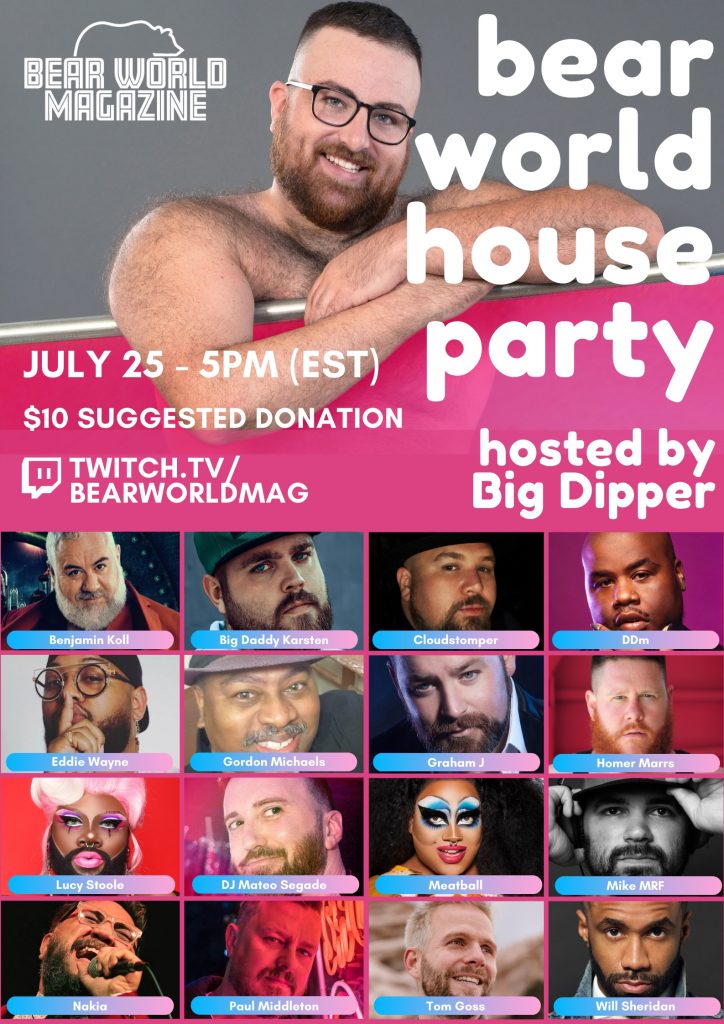 Watchers of the Bear World House Party will be asked to donate $10 – this will be split in half, with 50% being shared evenly amongst the performers, and 50% being donated to two amazing charities:
Colours Youth Network in the UK which supports young Black and people of colour who are lesbian, gay, bisexual, trans, queer, intersex to explore and celebrate who they are through meaningful connections to other young people and a team of experienced youth workers.
For the Gworls is a US based fund that puts money directly in the hands of black trans folks who need money for healthcare, travel, gender affirming surgeries, rent and other life expenses.
Where to watch
The Bear World House Party is being broadcast at 5pm EST (10pm UK) on the Bear World Magazine Twitch channel – twitch.tv/bearworldmag
Twitch streams can be viewed on the official Twitch website and via one of the many official Twitch apps which are available for iOS and Android, Xbox 360, Xbox One, Sony's PlayStation 3 and 4, Amazon's Fire TV, Apple TV, Google Chromecast and Roku. Head to the app store on your preferred device to download the Twitch app. Once installed, search for 'BearWorldMag'. Watching broadcasts and videos on Twitch is completely free and doesn't require viewers to log in.
The best bit about Twitch is that is has a chat window so you can hangout with your fellow bears from around the world and chat about the performances. You will also be joined by Big Dipper, Bear World Magazine staff and some of the performers! If you want to participate in the chat, you must sign up for a free Twitch account.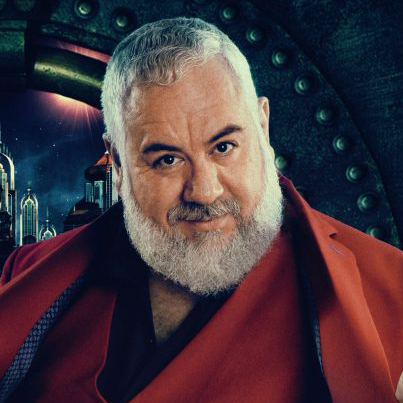 Digital Bear Weekend is sponsored once again by  W | Bear  and  BearCity. A big thank you to them for helping to make this weekend happen.
To keep up with the latest news about the Digital Bear Weekend, keep following the news on Bear World Magazine and across Instagram, Twitter and Facebook.