Bear Naked is heating up NYC nightlife in all the right ways!
The Bear Naked party is back at NYC's Phoenix Bar this month, and it's definitely doing a beary good job of heating up NYC's nightlife! It's the perfect night for the Bears of NYC, in the perfect place to be!
Hosted by the beary fabulous and hairy queen Alotta McGriddles, and sponsored by The Urban Bear NYC, Bear Naked brings all the bears to the yard! Featuring an Ass Contest and Free Entry before 10:00pm, there's not many reasons you wouldn't want a taste of what Alotta McGriddles and the Bears of NYC are putting out!
We had a quick chat with Alotta to give us the scoop on the next Bear Naked event.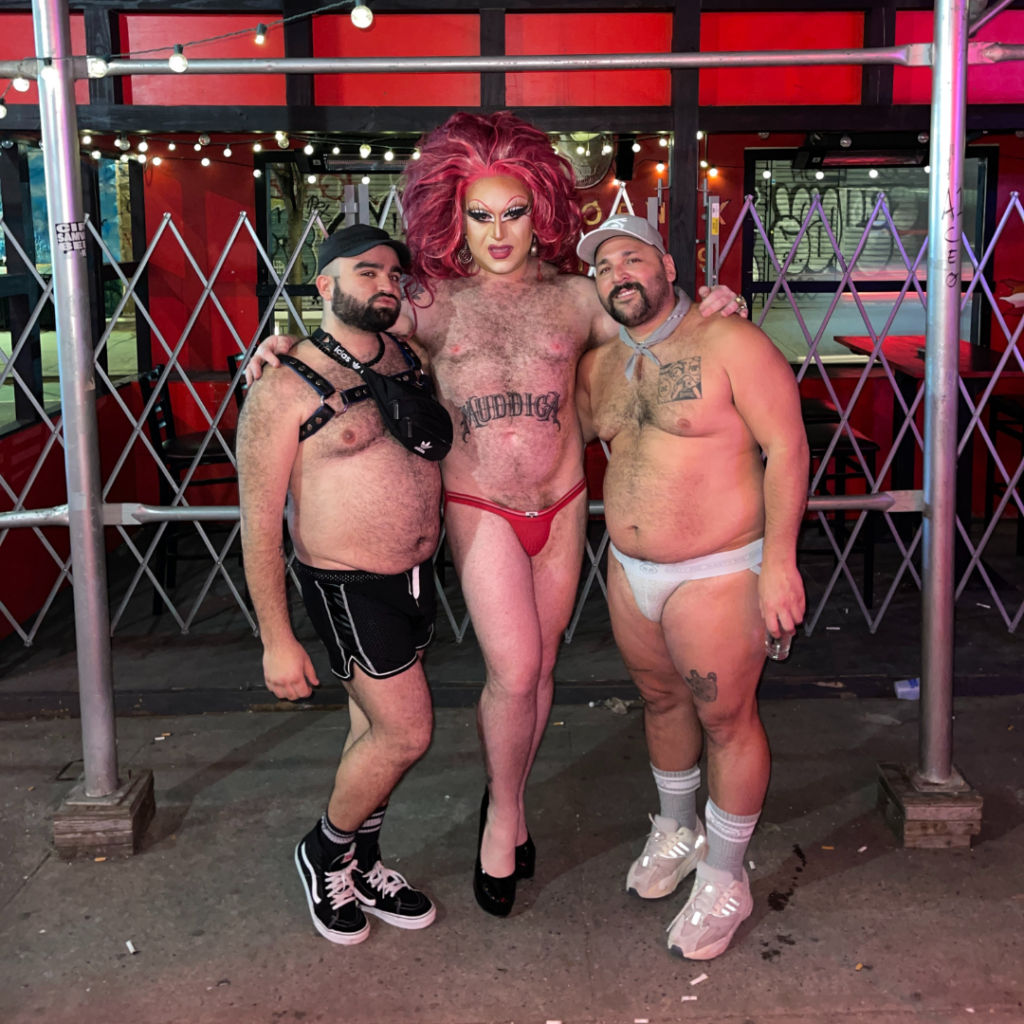 ---
Kyle Jackson: How long has Bear Naked been going on?
Alotta McGriddles: BearNAKED has been happening since October 2022! It went through some name changes and iterations since then, but we have always been the same amazing party!
KJ: Does Bear Naked currently happen every month and what type of audience are you hoping to attract?
AM: BearNAKED happens every 4th Friday of the month at 9pm at the legendary Phoenix Bar in Manhattan. This party is for everyone, For every body type, gender expression and background. We wanted to synthesize drag, sex, body love and a welcoming atmosphere for all.
KJ: When is the next event scheduled and what do patrons have to look forward to this time around?
AM: Our next event is Friday, April 28th at 9pm. We always have a $100 ass contest, clothing check, huge dark room, drag shows and heavy beats. It's free before 10pm and $10 after.
KJ: Any other plans in the works?
AM: We do! We plan on coming out with themes, a fundraiser to give back to the community, and other fun stuff in the future months. Stay tuned!
KJ: Where can we find out more information about Bear Naked?
AM: You can always follow myself and the other promoters on IG!
For more info about Bear Naked, follow: @alottamcgriddles, @jaysaintnyc, @urbanbearnyc, @jay_marti, @djchaunceyd