Bear Essential Hair products, the best choice for beard care this winter!
The winter months are here, and as any bear with a beard knows, these months can be pretty tough on your fur!
Recently, we talked to our beard and hair care expert, Shane Michael, founder of Bear Essential Hair, and he gave us some great tips for maintaining healthy hair and skin this winter, including cutting out hot water, increasing moisture, using a creamy conditioner, and covering up.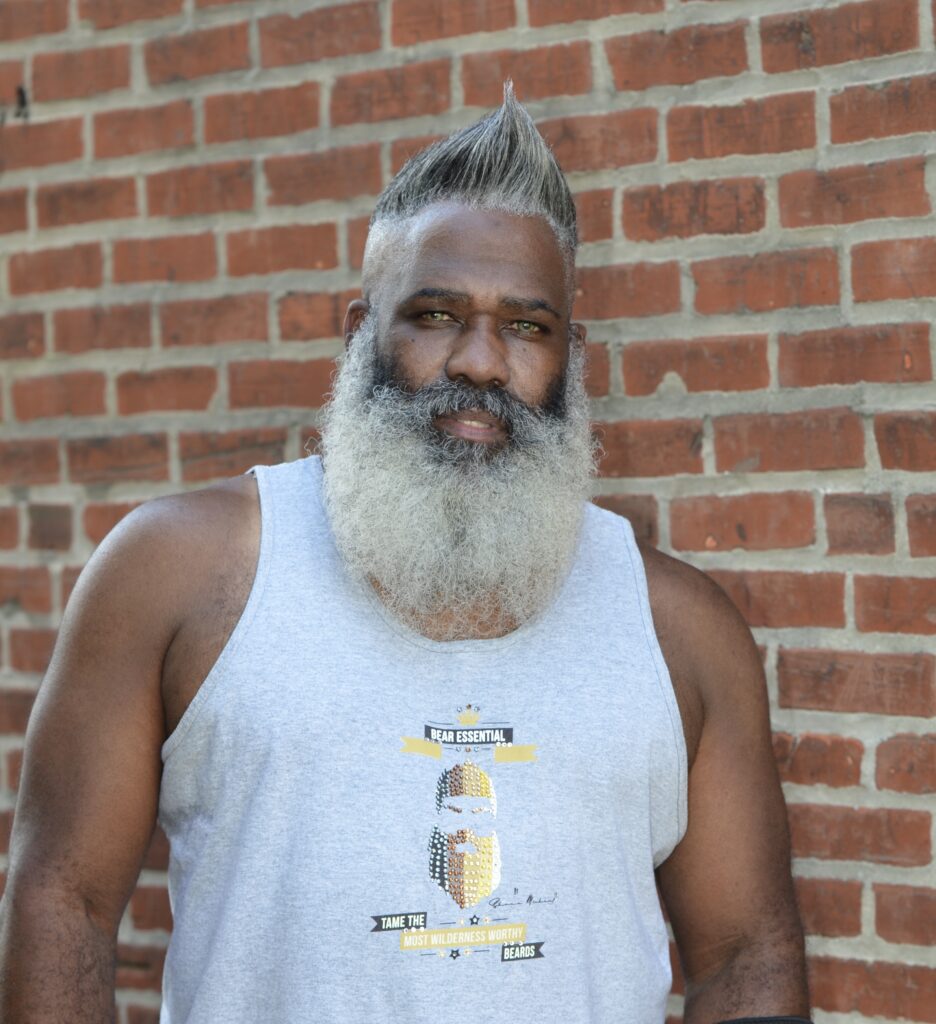 And, if you need a few products to assist with your healthy hair regimen, then make sure you visit Bear Essential Hair! They've just stocked up on their products, so now is a good time to order! Whether you want to keep your beard nice and healthy, or you have a special bear — or a few special bears — you would like to pamper this holiday season, Bear Essential Hair has something for you. All of the bears are raging about Bear Essential Hair products!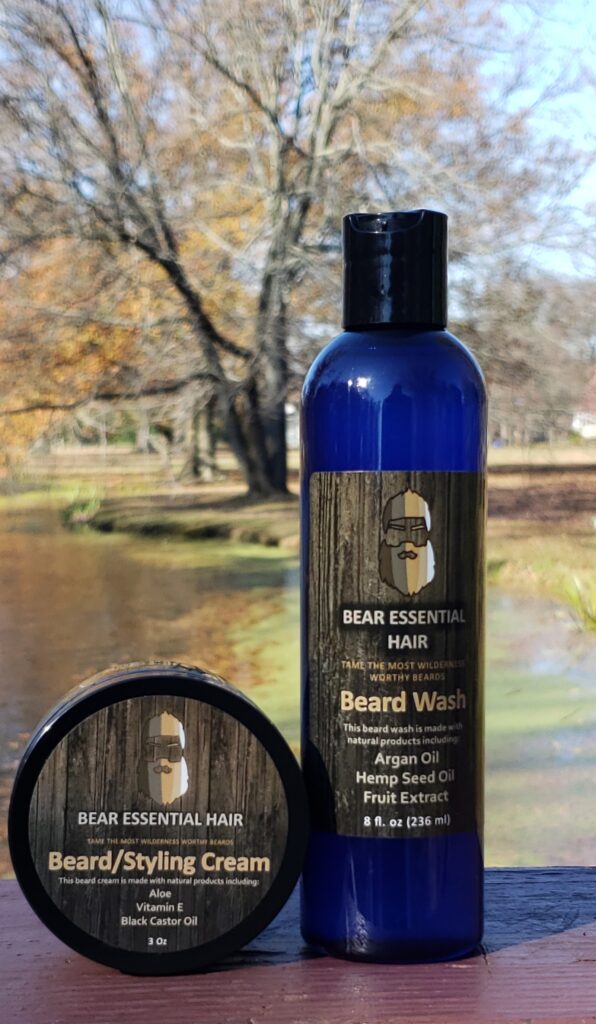 After an amazing haircut and beard trimming, Shane used his incredible beard wash to clean me up and finished by applying his superb beard cream. The first thing I noticed was how good each product smells — very clean, yet masculine. The beard wash also has a slight tingling sensation that feels fantastic. The beard cream is perfect for me as I have a bit of an unruly beard! The cream made styling my beard easy and lasts all day.

Roberto Lombardi, Bear Essential Hair customer
Bear Essential Hair products are amazing! I was recently looking for a new beard care line and was thrilled to come across Beard Essential Hair on a trip to the hair salon. On a recent trip to get my bi-weekly hair cut and beard trim, Shane Michael used the beard wash and cream on my beard and it was amazing! The smell was clean, fragrant and comfortable. I already pre-ordered my products, and can't wait to get them. Great job on some amazing products!

Jason A. Verdone, Bear Essential Hair customer
Bear Essential Hair's Beard Butter and Styling Cream is strong enough to tame "bed beard", and versatile enough to style beards of all lengths. It also improves beard health and lasts all day while smelling great, and contains a combination of natural elements, such as aloe, black castor oil, and Vitamin E. With Bear Essential Hair's Beard Butter and Styling Cream, you can style with ease while softening and moisturizing your beard. In a pinch, you can also use it to style your hair while on the go!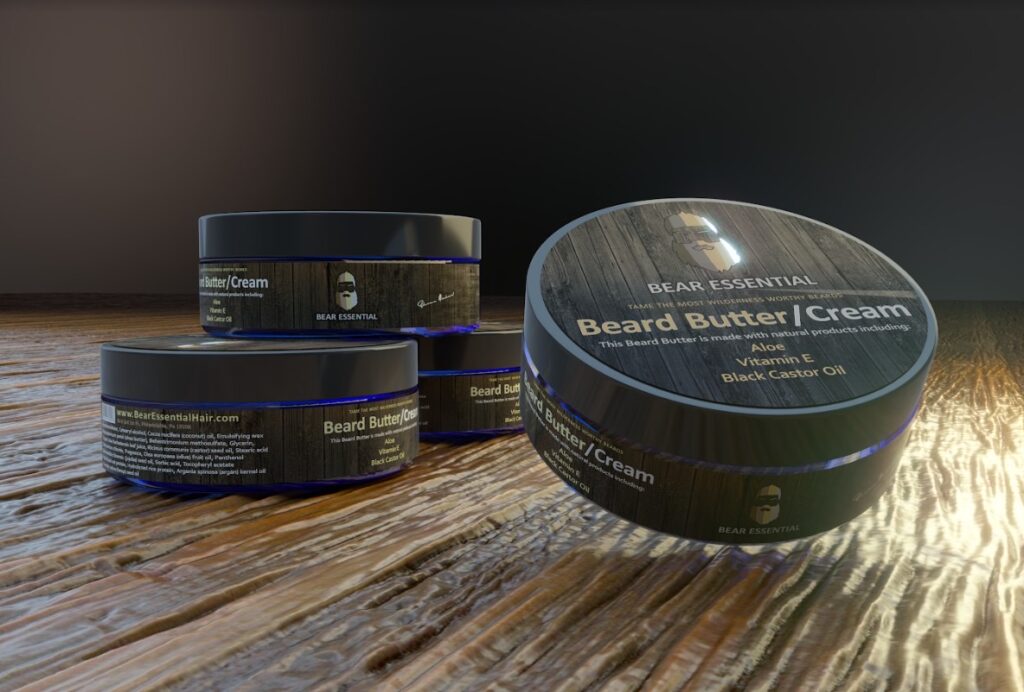 I have been a bearded guy for many years, and I have used a lot of beard products. With that said, the beard balm that Bear Essential Hair makes is by far the best balm I have used! The thing I like the most about the balm is the amount of hold you get, while not losing out on the softness of your beard. Keep up the awesome work! I highly recommend Bear Essential Hair to every bearded guy out there. I know I'll never use anything else.

Ryan Juckett, Bear essential Hair customer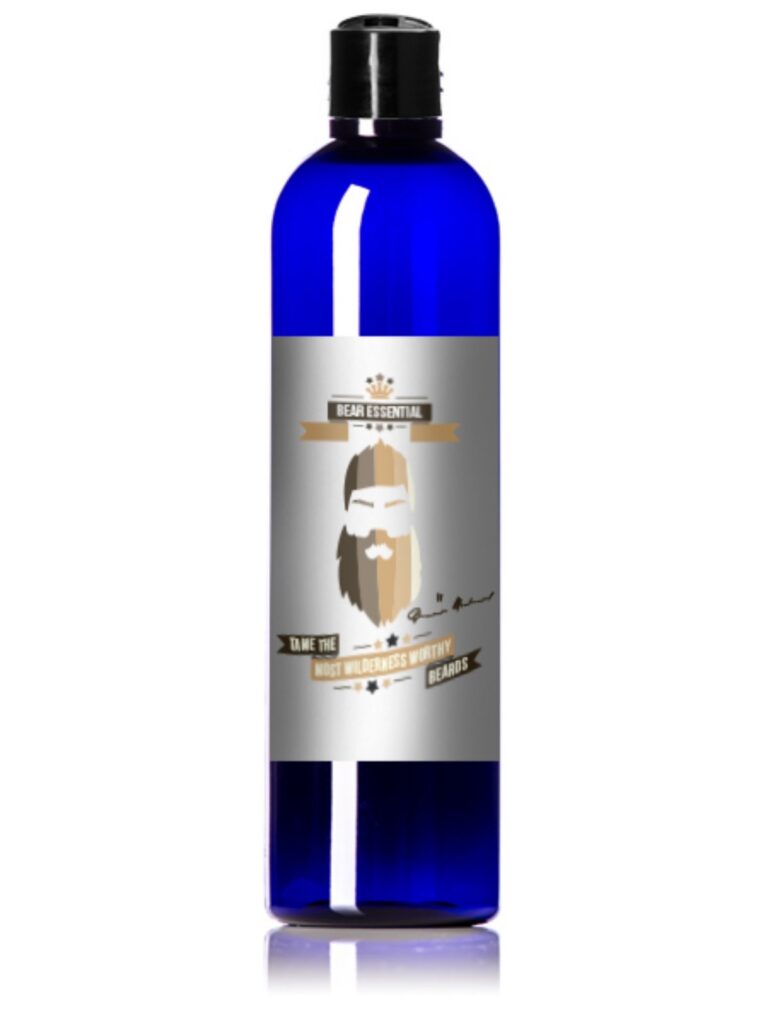 Bear Essential Hair's Beard Wash contains no sulfates, parabens, or other harmful additives. Their product is made with Natural ingredients, including Argan Oil, Hemp Seed Oil, and a blend of fruit extracts. These ingredients help to cleanse and strengthen your beard so you can, "tame your wilderness-worthy beard!"
Long Lasting Shine and an Amazing Fragrance! Bear Essential Hair's Beard Wash refreshes and cleans your beard, leaving it feeling softer to touch. The styling cream holds your look together while also smelling fresh and amazing.

Ed Marchiondo, Bear Essential Hair customer
Make Bear Essential Hair products your number one choice this winter!