Bear comedian Poppy J Snacks to co-Host comedy show "Funny4Funny" in NYC
Get ready for a brand new comedy show at Rockbar NYC with non-binary bear Poppy J Snacks and lesbian Latina Sarah Santamaria!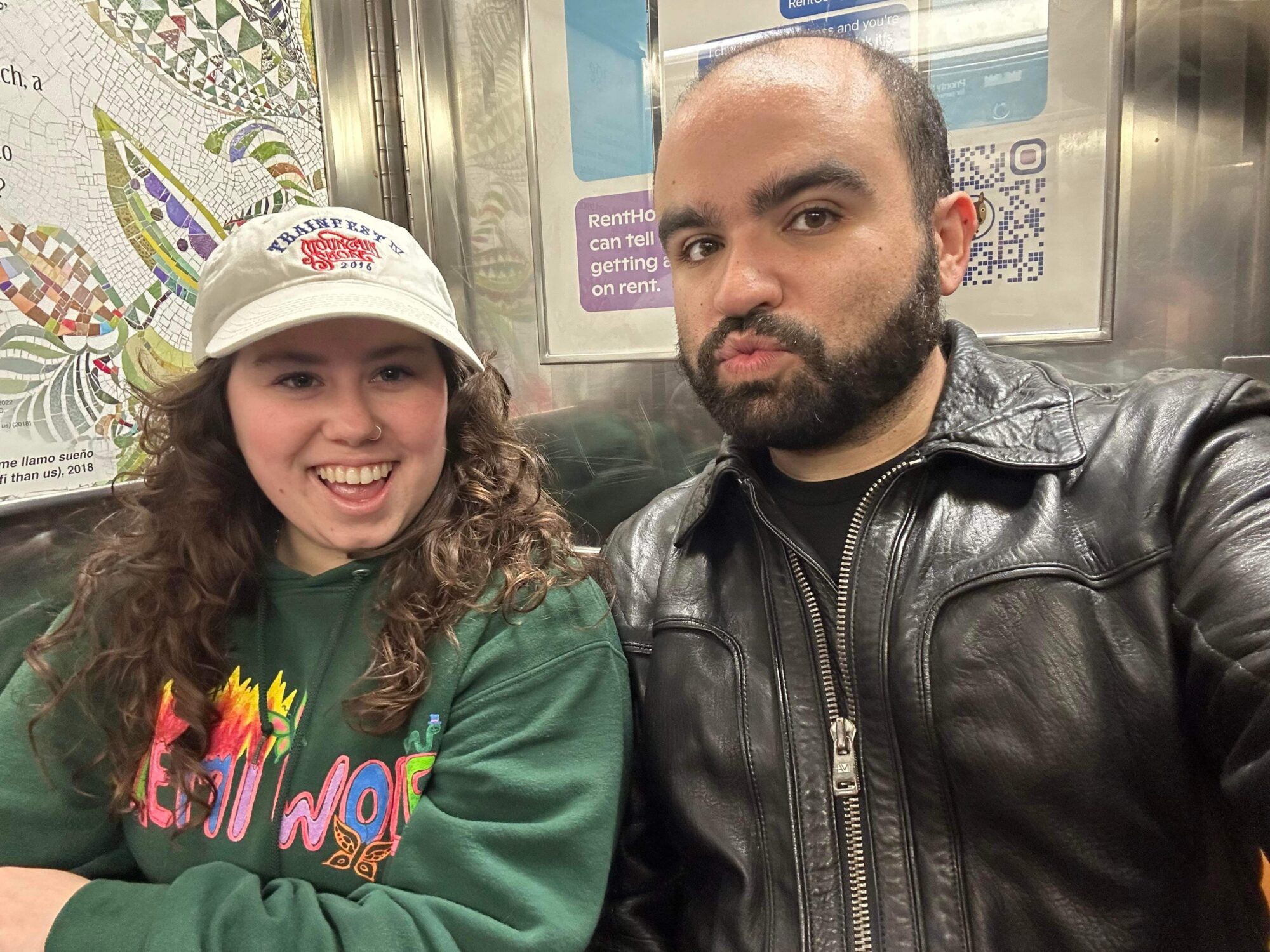 Funny4Funny is a new LGBTQIA+ Comedy Open Mic co-hosted by one of our favorite bear comedians Poppy J Snacks and lesbian Latina named Sarah Santamaria, who are both recently transplanted from Miami. Now that they are here in the city, they're ready to bring more queers together through comedy! You can find this show at Rockbar NYC, located right off Christopher Street in the West Village.
"We wanted to start a Queer open mic that wasn't in the Brooklyn area and bring it to Manhattan on Christopher Street! We are going to bring the Miami flavor and make this a fun inclusive space for all Queer comedians to network and work on their material!" said Poppy J Snacks about the upcoming event.
If you are LGBTQIA+ and want to try out some jokes on stage, here are some things that you need to know:
-You must purchase a drink to be eligible for 5 mins of stage time (standup, musical acts, impressions). The drink can be anywhere from a bottle of water to top shelf liquor. Once you have purchased your drink, you can starting checking in with one of the hosts at 6:45 pm.
-You can pick your place on the lineup on a first come first serve basis.
-You must be LGBTQIA+ to perform!
-have fun and support your fellow Queer artists!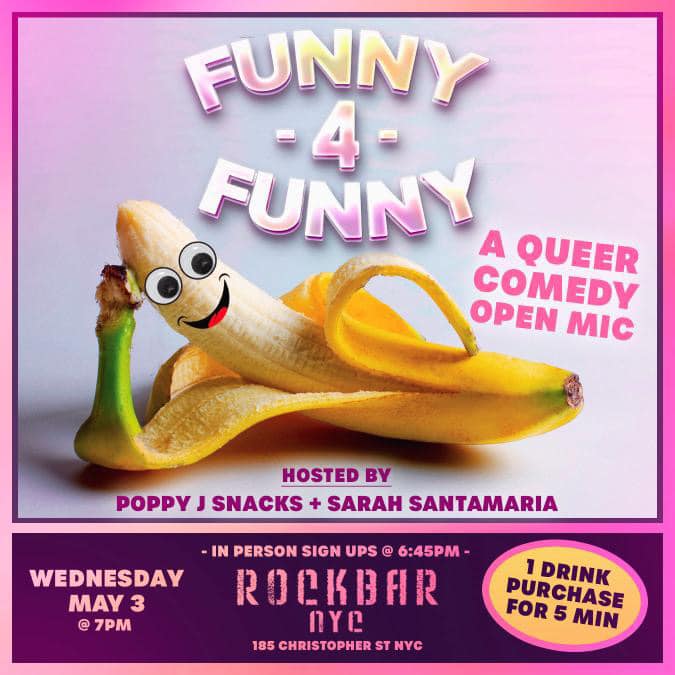 So mark your calendars now for May 3rd so you can catch all the fun and join in yourself, and give the co-hosts a follow on Instagram below to keep up with them on all their comedy adventures!
Poppy's Instagram Sarah's Instagram