Babydaddy Announces Next Comic Book Series 'Wag'
Whether or not Scott Hoffman is the perfect daddy specimen is up for discussion (though we know which side we're leaning towards, #WOOF), but what isn't up for debate is his absolute talent as a writer. As a musician and now comic book author, Babydaddy is spreading his artistic wings in a new and exciting way. Check out the details below.
Following the success of his debut comic book series Nostalgia, writer Scott Hoffman (aka Babydaddy of the multi-platinum selling band Scissor Sisters) tackles his next comic book series Wag, a neurodivergent futuristic adventure through a post-apocalyptic world. The news was announced at his panel: Music and Comics Collide, moderated by friend and fellow creator Phil Jimenez at Comic-Con International: San Diego on July 22nd. Featuring captivating art by Juan Bobillo (She-Hulk, Howard the Duck, Astonishing X-Men), letters by Steve Wands, with covers and design by Rian Hughes, Wag will be released monthly beginning with issue #1 (of 5) on September 5, 2023 from Amazon's Comixology Originals exclusive digital content line.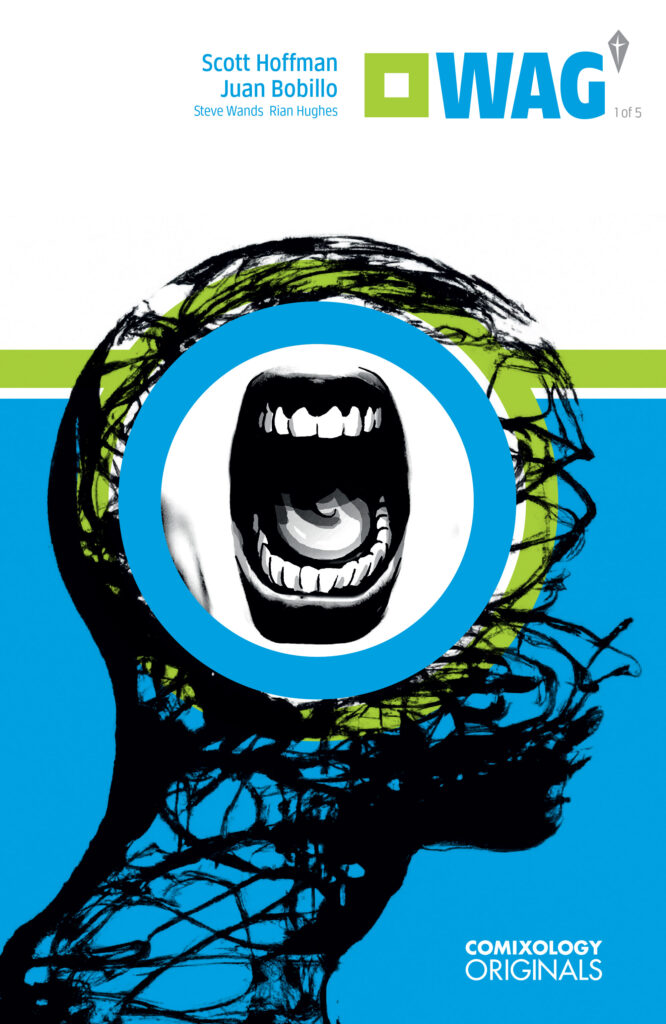 "I think the pandemic got most of us considering the possibility of our post-apocalyptic fears becoming a reality," said Hoffman. "This dystopian anxiety felt especially poignant to me in a time when global connectedness/national fracturing, conspiracy theories, continuing breakthroughs in neuroscience/neural implanting/our understanding of consciousness and the whiplash caused by runaway advances in AI leave most of us with more questions than answers about how to navigate our frantically changing world."
Wag, a loner in a post-apocalyptic world, hears voices in his head. Could it be some kind of implant from the days before everything collapsed, or has he been slowly losing his mind ever since the pills ran out?  With the aid of an ever-growing band of oddballs, Wag sets out on a quest to discover the source of his troubles – confronting strange and deadly enemies along the way.
For more information on Wag, follow Comixology on Facebook, Instagram, and Twitter.