Artist Scott G. Brooks Launches New Online Gallery
Artist Scott G. Brooks is pleased to announce the launch of his new online gallery Scott G. Brooks Studios. He has been exhibiting his work in the US and abroad for over 30 years.
The new site features his latest work, and selected work from past shows and collections. It also includes an online store featuring original work and limited edition prints, several galleries of his fine arts, as well as a selection of his commercial work, which includes his illustrations for childrens' books, animation and music videos. A summer sale is currently in effect with original work and limited edition prints from 10% – 25% off.
Scott is a figurative artist living and working in Baltimore, Maryland. His art teases us with surreal imagery and ranges from portraiture to complex narratives. He is inspired by the people and nature around him, as well as court portraits, historical events, religious scenes and other classical themes of art history.
He incorporates with current social, psychological, and political issues, and infuses them with a dark sense of humor, creating distorted reality caught between the past and the present. His work is often described as uncompromising, twisted, offbeat, sentimental, and disturbing.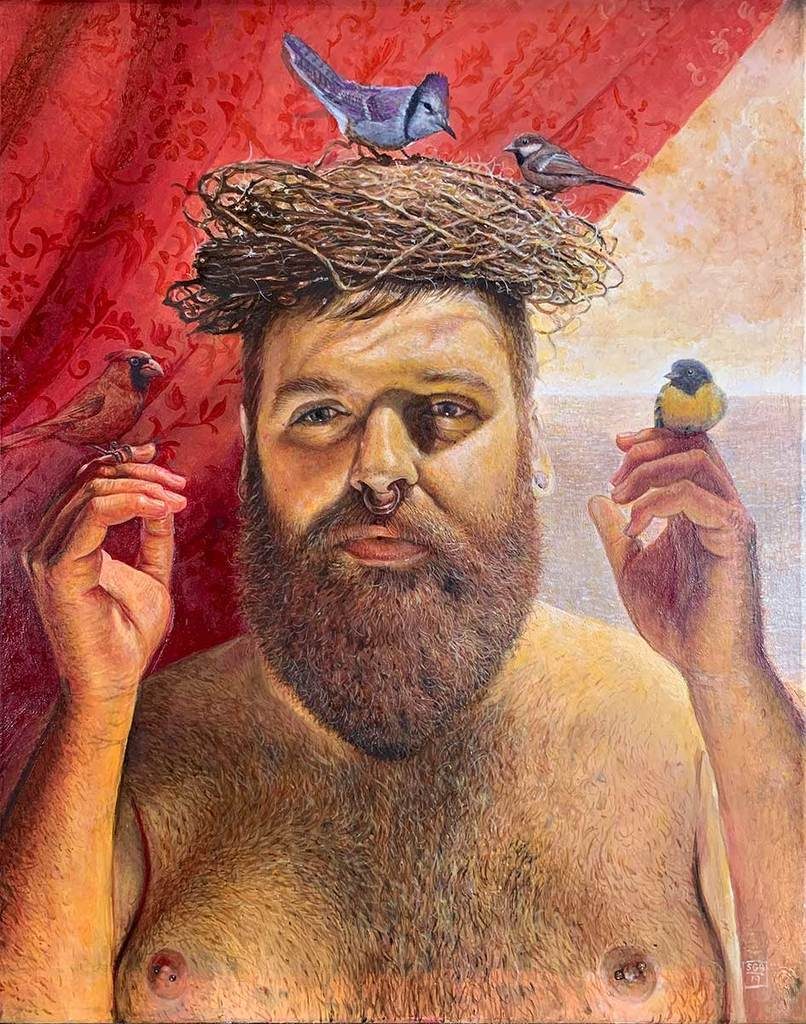 He has exhibited his work at Last Rites Gallery, La Luz de Jesus, beinArt Gallery, Copro, and many other galleries across the US and internationally. He has appeared in numerous books and publications, and has illustrated several children's books including The Three Armadillies Tuff, The Ring Bear, and the Ned series.
Other projects include Smokey Bear for the Forest Service, as well as music videos for Tom Goss and Rich Morel. He also provides the occasional cover art for Metro Weekly Magazine in Washington, DC.
He is pleased to be exhibiting more of his work in "HoneyPot", the 4th annual bear art show in Rehoboth Beach, Delaware. HoneyPot will run from September 2 through 22 in conjunction with Rehoboth Beach Bear Weekend from September 19 through 22.
To see more of Scott's work, visit www.scottgbrooks.com. To learn more about "HoneyPot" and Rehoboth Beach Bear Weekend, please visit www.rehobothbeachbears.com