American Brotherhood Weekend Announces Steven Carlisle, American Leatherboy 2016, as New Owner
The producers of American Brotherhood Weekend, home of the American Leatherman, American Leatherwoman, and American Leatherboy titles, are proud to announce that effective January 1, 2020, ownership will be transferred to Steven Carlisle, American Leatherboy 2016.

Dean Ogren, co-producer, notes that "after owning and producing ABW with my amazing team, I want to ensure that ABW thrives for years to come, and new ideas and new, invigorated ownership, is the best way to do so".

Mr. Ogren continues, "I wanted to ensure that the spirit, heart, and soul of ABW continue on, and I was very pleased to find that desire in Steven Carlisle, one of our own ABW titleholders. With his skill set and love for the contest, I am confident that American Brotherhood Weekend will continue to be a weekend of fun, family, and fellowship while growing and adapting to our changing community."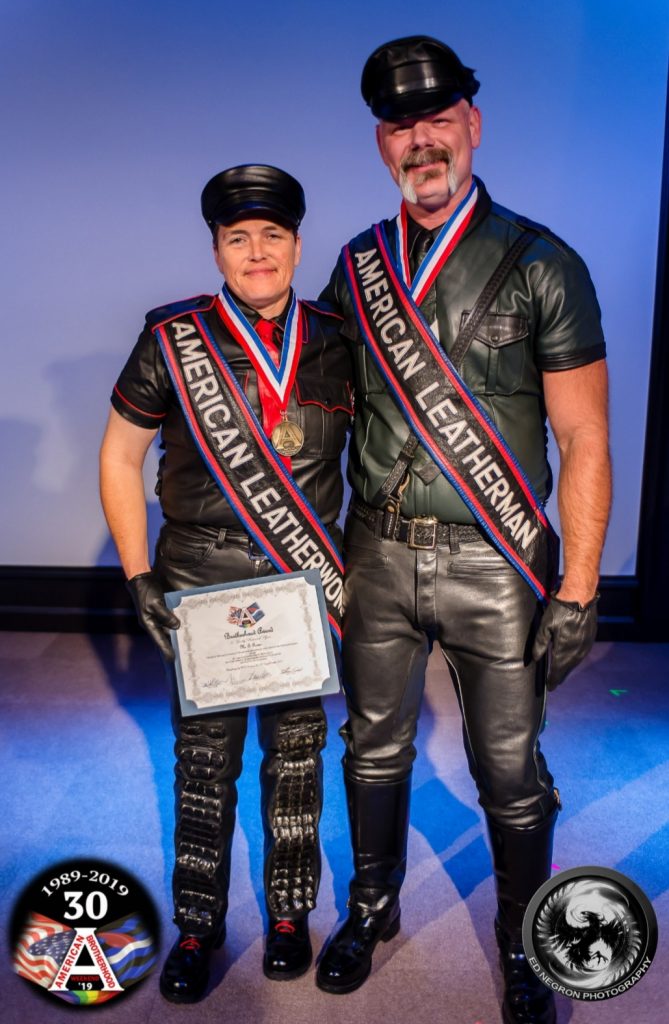 Steven Carlisle, of West Hollywood, California, commented "I am excited, humbled, and honored to take the helm of ABW. For three decades, ABW has served the LGBT leather community. I look forward to continuing the legacy of service. I hope to see so many of our family – both new, and established – in Chicago in October!"

American Brotherhood Weekend, entering it's 31st year, is held each year in Chicago, Illinois, and welcomes attendees and contestants from all over the United States. It's titleholders are active in local and national communities, raising funds for charitable organizations and bringing attention to the causes they hold dear while having fun and representing the American Leather Family.

For more information, you can visit their website at www.americanbrotherhood.com, or visit them on Facebook.