Amazon starts production on gay rom-com Red, White & Royal Blue
Red, White & Royal Blue was the 2019 LGBTQ page-turner of the season and now the romance novel by Casey McQuiston, is headed for our screens.
Taylor Zakhar Perez (The Kissing Booth 2 & 3, Minx) and Nicholas Galitzine (Cinderella, The Craft: Legacy) are set to star in the romantic comedy Red, White & Royal Blue, based on Casey McQuiston's best-selling novel of the same name about Alex Claremont-Diaz, the First Son of the United States, and his romantic relationship with Prince Henry, a British prince.
Marking his feature directorial debut, Tony Award-winning playwright Matthew López (The Inheritance) will direct the film and adapt the script from McQuiston's novel. Emmy Award nominee Clifton Collins Jr. (Westworld), Screen Actors Guild Award winner Stephen Fry (The Dropout), and Sarah Shahi (Sex/Life) will also star. The film, from Amazon Studios and Berlanti/Schechter Films,will premiere on Prime Video in more than 240 countries and territories worldwide. Production begins this month in the U.K.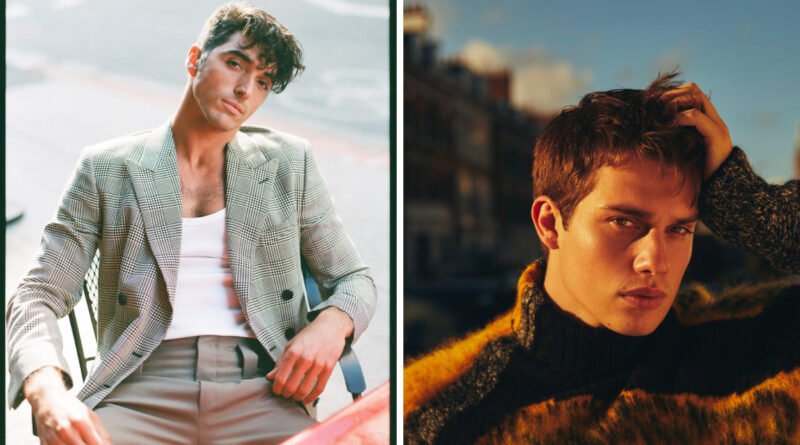 The film follows the Mexican-American character Alex Claremont-Diaz (Taylor Zakhar Perez) who, upon his mother's election as President, is promptly cast as the American equivalent of a young royal. Handsome, charismatic, brilliant―his image is pure millennial-marketing gold for the White House. There's only one problem: Alex has a long- running feud with his royal counterpart across the pond, Prince Henry (Nicholas Galitzine). And when the tabloids get hold of a photo involving an altercation between the two, U.S./British relations take a turn for the worse. Heads of family, state, and other handlers devise a plan for damage control: staging a truce between the two rivals. What at first begins as a fake, Instragramable friendship grows into something more meaningful than either Alex or Henry could have imagined. Soon Alex finds himself hurtling into a secret romance with a surprisingly unstuffy Henry that could complicate his mother's re-election campaign and upend two nations, and begs the question: Can love save the world after all?
In addition to being an instant New York Times and USA Today best seller, Red, White & Royal Blue was a Goodreads Choice Award Winner for "Best Debut" and "Best Romance of 2019." It was also named "Best Book of the Year," by Vogue, NPR, Vanity Fair, and more. "It has been a thrill to hand this story over to Berlanti/Schechter, Amazon, and our fearless leader Matthew López and watch them make so many smart, bold, thoughtful choices to bring it to life," said Casey McQuiston. "This casting is no exception. I absolutely can't wait to see Taylor and Nicholas on screen as Alex and Henry."
While you wait for the movie you can get your copy of Red, White & Royal Blue here.
This article was originally published on our sister site, Queer Forty.