All-New Plug-In 2024 Alfa Romeo Tonale: So Much Compact Fun
Direct from Italy, the 2024 Alfa Romeo Tonale is a plug-in / petrol vehicle that is a lot of fun and that can take you places with a lot of style and lot of speed. And a fair amount of flair.
Or simply take you to all you Bear events with a lot of class!
Okay, so it isn't the most practical car out there. This is a small-ish car, and for our demographic, we need to be careful before we even consider getting inside. And at a starting price of $43K US, you will need some real Benjamins in the bank.
Yet with a combination of gasoline and electricity, you can get (according to Alfa Romeo) up 77 miles per gallon.  More realistically, using just gasoline, you will get closer 29. Hey, let's all just have some fun for a moment.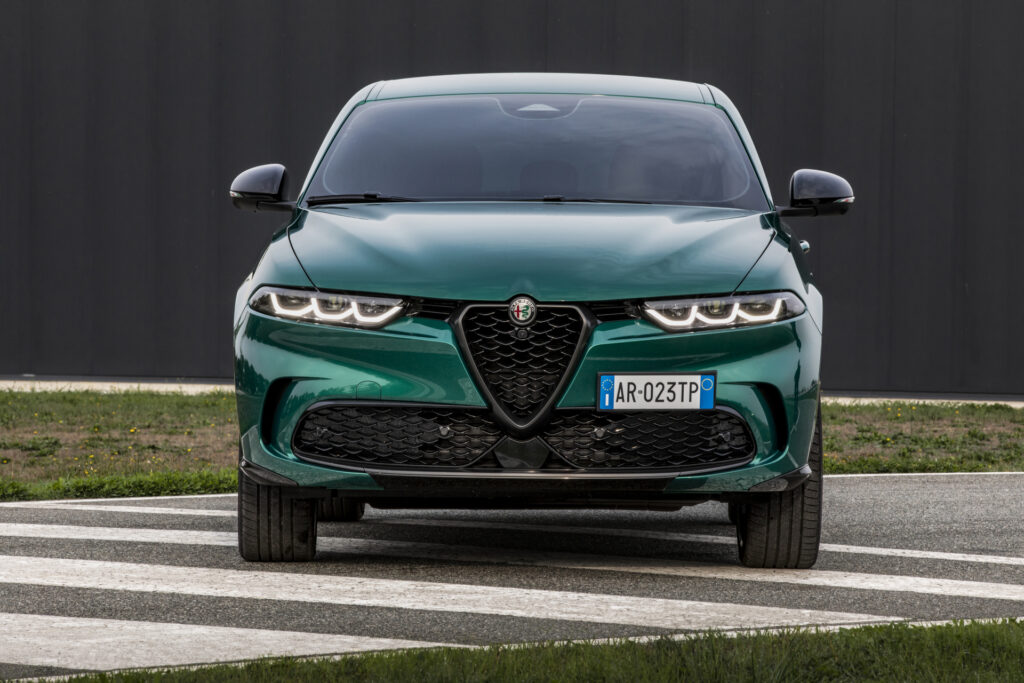 Sharing a platform with the Dodge Hornet, this little Italian stinger comes with a turbo, 1.3-liter 4-cylinder engine that really does the trick for whatever hill you may be climbing (except for the corporate ladder). It's zippy and peppy and if you really do want everyone from the valet to the hot guys who prepare your chili fries to notice you, this is the car to drive.
And look at what a Beauty and Beast this car is. Verde Fangio Metallic Green (as seen here) seems to be their international color for the Tonale and it really is a stunner.
Marketed for North America, the 2024 Tonale (pronounced toe-nall-lay) is a 'softer' Alfa Romeo, which means it's not as racy, nor as fast as some of its other models seen around Europe. And yet, you can still breeze around the US highway system and pretend you are in a G-Rated version of a Fast and Furious movie.
I tested the Veloce E-All-Wheel Drive trim, their top-tier, primo, wowee trim, which is just $5K more.  This was great for zipping around town (and for coming back from a great time a World Bear Weekend in Orlando, Florida.)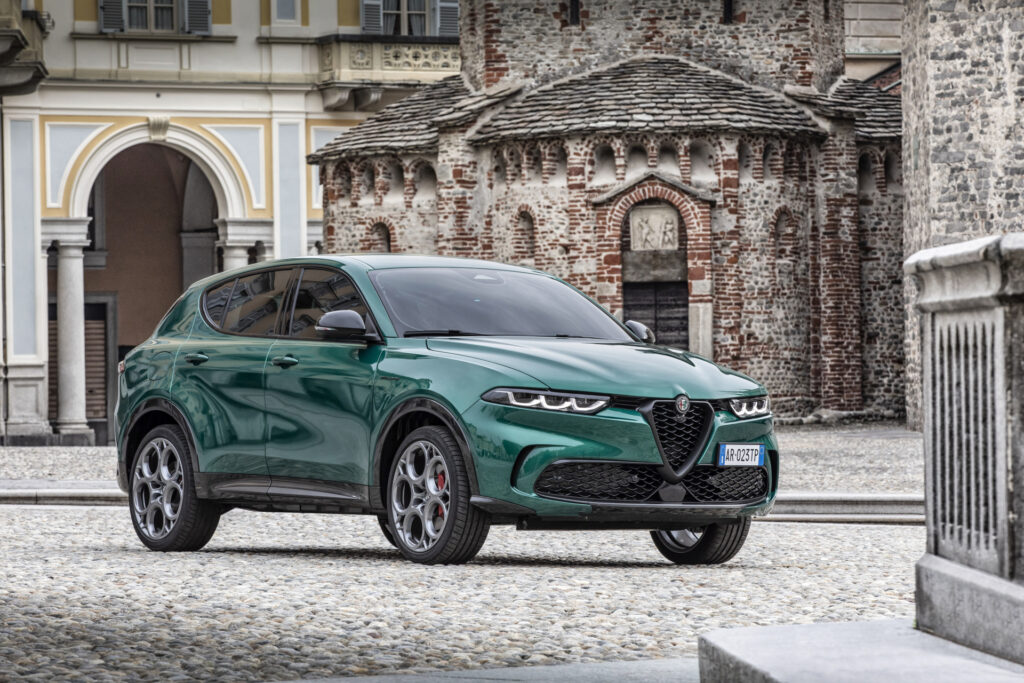 All the inside controls and badging have the feel of an Italian-made sports car, but remember, Alfa Romeo is now owned and controlled by Stellantis, or Chrysler, so you will also see and notice little touches of the American auto giant throughout the vehicle, like on the navigation. And for me, that makes it more user-friendly.
If you do decide to go for broke and invest in a Tonale, I would make this a second car. Your weekend 'fun-day' car. Something special for special occasions.
Save this for the good times and get something practical that can pull you through the hard times that are sure to come.
If you can.