All-New 2023 Mercedes EQE 500 SUV: Lights, Camera, Style
If you want and need an electric SUV, you have two choices with Mercedes Benz, and the 2023 EQE 500 can luxuriate you nicely in a way that, well…. let's just say you will enjoy this rolling 21st Century executive suite.
64-color ambient interior lighting, panoramic roof, synthetic leather upholstery so you can stay not-too-hot or cold, 12.3-inch touchscreen, Burmester sound system and many, many other luxury appointments…
I will say this: it's a very nice electric vehicle, or EV. Mercedes still knows how to build and deliver a very chic and classy car. 
The 2023 EQE 500 SUV is considered a luxury crossover SUV. Yes, it is difficult at times keeping up with all the designations. That said, there is plenty of room inside for four average-sized Bears to travel in luxury. And for a starting price of $78K US, yes, you should be sitting in the lap of luxury.
Driving around town and on the highway (I tested the EQE 500 4Matic, seen here) it was indeed a joy. A comfort. Something I treasured.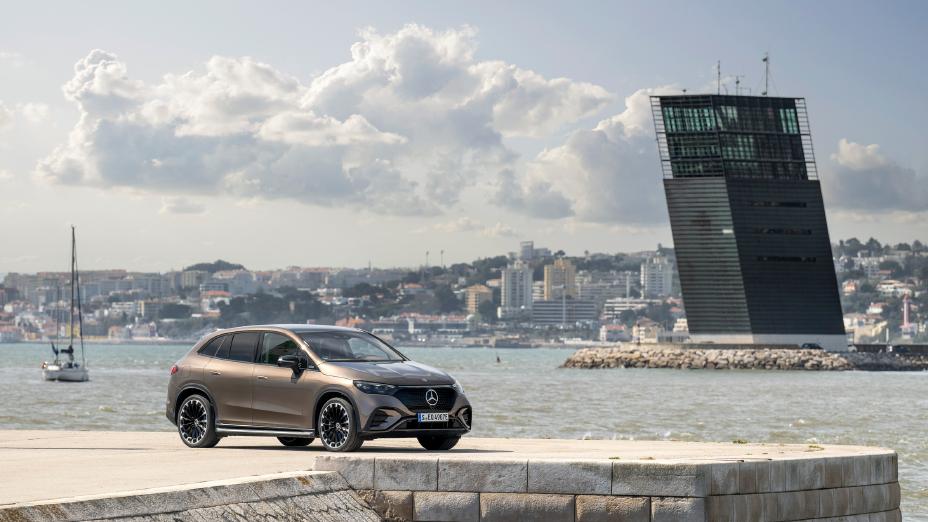 Keep the windows rolled up with the A/C on blast and let the relaxation begin. Careful, however, because I did not always hear the police / fire sirens until they were almost literally on my arse.
I was able to get just over 300 miles on a single charge (well, the guys at David's shop, who charge it up for me before they deliver it, did all that for me; thank you). Luxury, security, comfort – it's all there with the EQE 500 for 2023.
Acceleration once on the highway was decent. No hesitation and some good get-up-and-go.
Yet I will say this: I have mixed feelings about this Mercedes EV SUV. I found it to still be a bit hesitant at times. Once you let off the pedal in traffic, or when you are at a stop sign or when you are trying to park, it sometimes feels like it almost wants to die.  I know you need to drive these EVs differently (often operating it with just the brake), but still, that feeling does not make one feel comfortable. For me, the EQE SUV still has a bit an electric bumper car feel to it. 
Mercedes has another EV SUV for 2023: the EQS, and I like this one a whole lot more (again, gotta love all this alphabet soup!). I reviewed it earlier this year and  You can read my review here!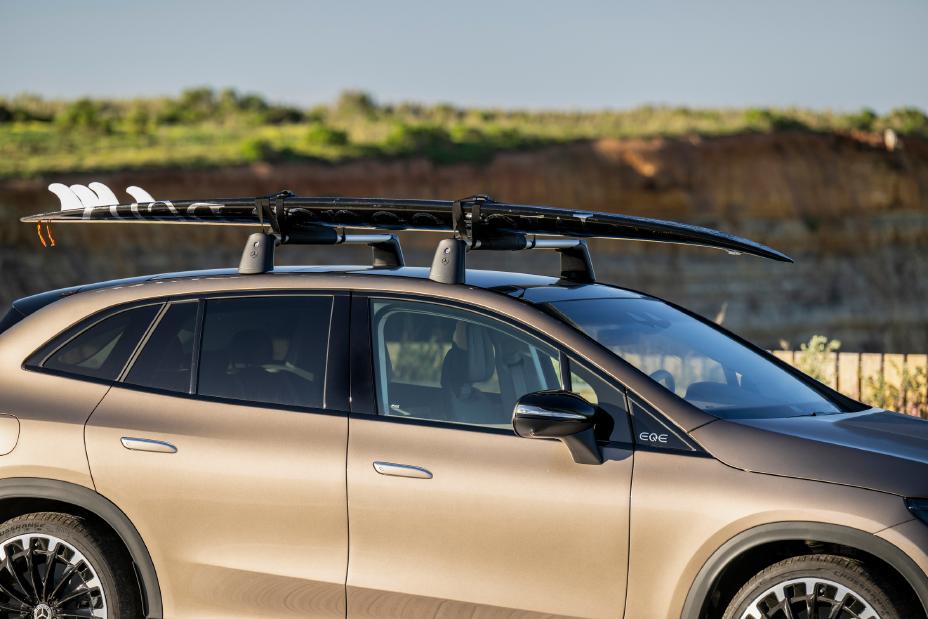 My favorite part: There is even a nice little 1950s-sounding song about the EQS harkening back to the days of Grease and Happy Days. There's just something about a Bear in a letterman's jacket with a burger and fries to go with his shake!
I have always thought of SUVs as being more utilitarian and less luxury. When I want luxury, I need a sedan, but nowadays, luxury is for every vehicle, thus, a lot has changed since Y2K. Pivot, I believe is the word car manufacturers have had to use to keep up with demand. And demand is definitely still towards SUVs and delivering whatever buyers want in SUVs and their camping needs.
Glamping is what they call it, I believe. But I still need my Hilton or Marriott.