All-New 2023 Acura Integra: It's Back and It's Sweet
The Acura Integra is back, and it's rarin' (and roaring) to go for 2023.
It's been a while since Acura has produced the Integra, a car historically known for its combination of sportiness, simple luxury and practicality. 
Now it's back in the game, with a fresh restyling that still offers a sporty look and incredible handling. One of the true beauties of the 2023 Integra is indeed how well it handles. There really is no roll or deviance from the straight line you are driving (when you do feel the need to go straight). You can feel the grip and adherence to the road and thus you feel the confidence.
It's a composed ride, to be sure.  The Integra is considered a small car, albeit a luxury small car. It is, however, roomy enough for four Bears. I was fine driving it around in style, but as always, get in it first. This is a car you want to enjoy with no pinching or cramping.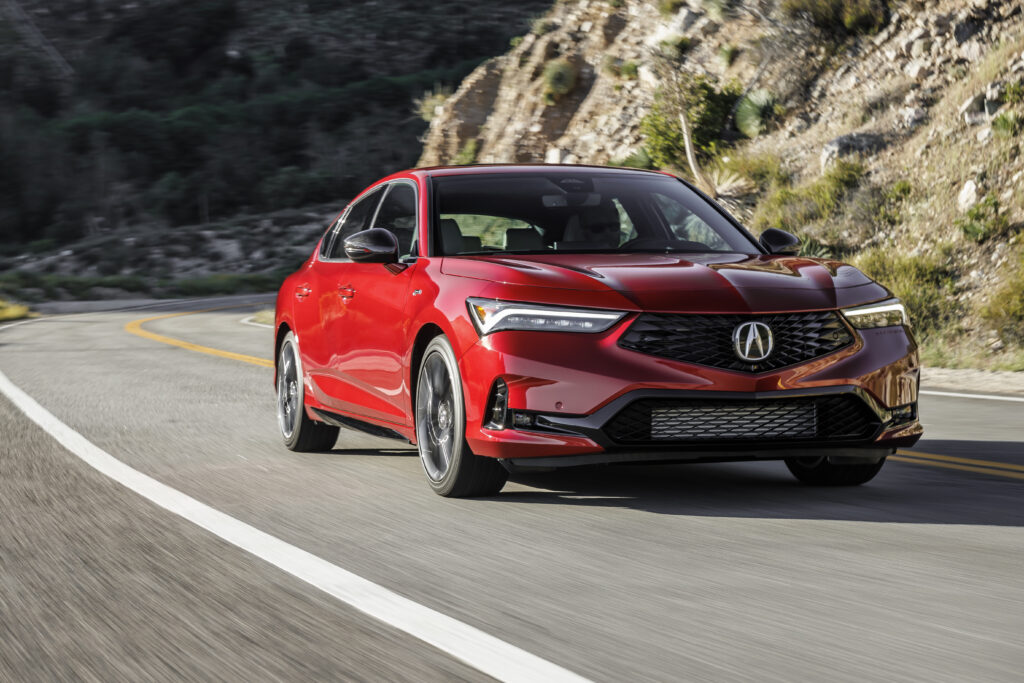 In its former life (circa 2001), the Acura Integra was a two-door coupe of sorts. Sporty and agile but still useful for in-town chores. It was a humdinger, but it was cramped. Agility was a virtue for anyone who owned one.
For 2023, cargo volume is just over 24 cubic feet (which is good for the class) and average miles-per-gallon is 30. Those are just some of the standout features that buyers want in a small car. As for the luxury, it's nice. Perhaps not as nice as other cars, sure, but for a starting price of $31,300 US, hey, it ain't bad.
Composure is the word I would use to describe the all-new Integra. It is rarin' to go, but it keeps itself cool until you are ready to let it rip.
On the base trim, appropriately called Base, there are many nice features, like a 17-inch alloy wheels, sunroof, simulated leather upholstery, leather-wrapped steering wheel, interior ambient lighting, and 8-speaker audio – to name a few.
And if you want even faster, sportier action, go up the food chain an get one of the A-Spec trims.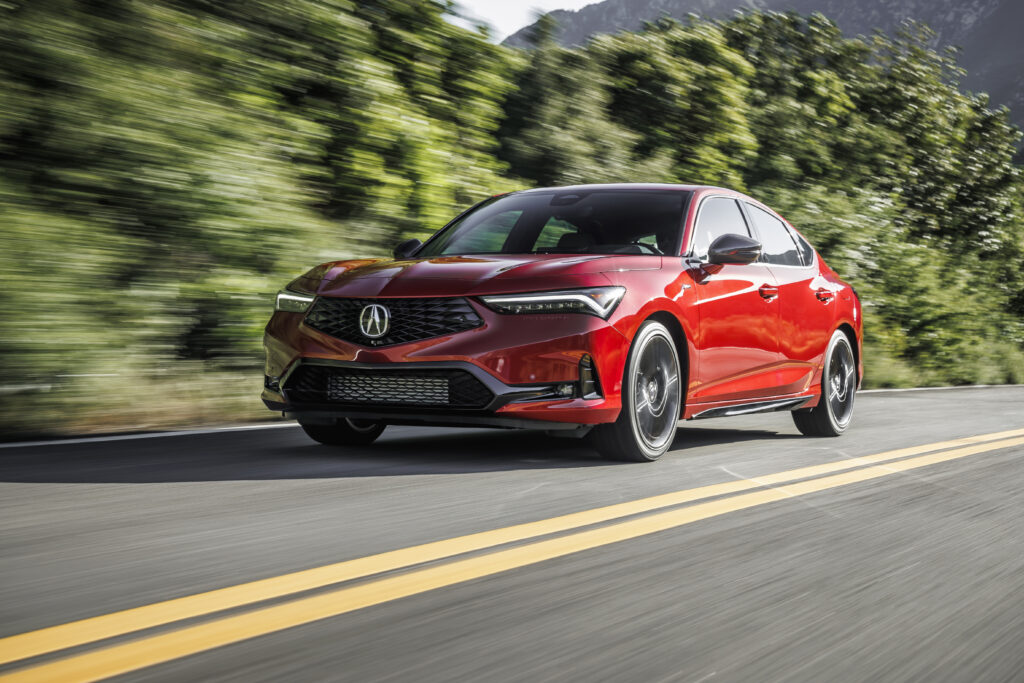 I tested the top-tier A-Spec Tech, and it is truly fast out of the gate. You'll get remote ignition, adaptive suspension dampers, remote control / monitoring via your phone and enhanced engine and exhaust sounds. This will also cost you about $5K more, but many online reviewers agree: get the upgrade.
Acura is a part of Honda, and that means its twin brother on the Honda side, the Honda Civic Si, shares a lot of DNA.  There are differences, sure, but in so many ways, they are the same car.  Check on a comparison of the two that Edmunds.com put together. 
Again, get in the 2023 Integra and see how you fit. Here at Bear World, we like everything big.
But that's not always how the rest of the world likes it. Or sees it. Unfortunately.