All-New 2020 Cadillac XT6: Luxury Makes a Crossover
Yes, Cadillac is still in the game when it comes to luxury cars, and while it's hard to believe that there is any brand loyalty to this American classic, once known as the 'Cadillac' of anything that was finely made and luxurious, the brand-new XT6 crossover SUV gives its competitors a spritely run for the money.
For example, the Cadillac Escalade, once known as both the king and queen of big honking luxury SUVs that ruled the roadway, is still out there taking up room and drinking the gas – and making quite a fine showing wherever goes. General Motors (the parent company) knew it was time to offer consumers something smaller and a bit more practical.
Comes now the XT6, a smaller 'crossover' SUV that is much more maneuverable and does the job nicely when a Sherman tank like the Escalade is not necessary.  The XT6's platform is a car platform, whereas the Escalade is based on a truck.  The XT6 is meant for the smaller, more typical families of urban and suburban life and is a smidge more affordable, starting at $52,695 US, but wow, is this one loaded. As the new entrant in the beauty pageant, it has the Acura MDX, Audi Q7 and Volvo XC90 – all repeated beauty queen winners in the talent and swimsuit competitions – squarely in its sites.  And its aim appears to be pretty accurate.
For those of you in need of a third row of seats, you are in luck.  The XT6 does deliver with ease, though in an effort to make it more accessible, cargo room gets pinched.  Yet because it is lighter, its 3.6-liter V6 engine can truly perform well in just about any road or weather condition.  No hulking or lumbering as you sometimes get with the Escalade, which is kinda hot until you actually have to get up and go. Mileage comes is at 18 city / 25 highway with the XT6.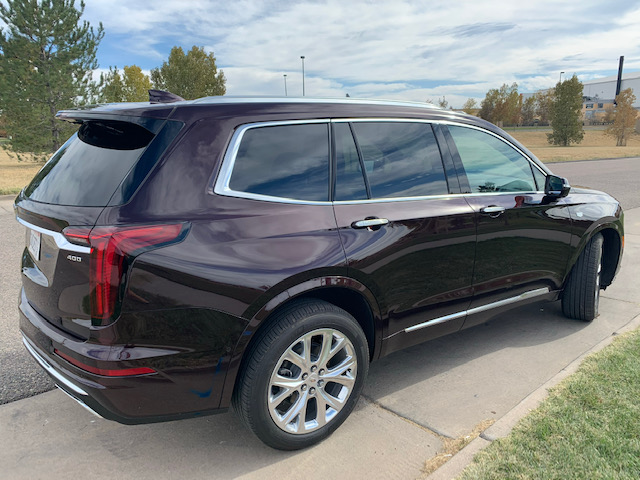 The base trim is called the Premium Luxury trim, which is what I tested, only mine came with All-Wheel Drive, which is technically one trim up. Standard equipment includes (among other items) sunroof, power liftgate, Apple CarPlay, android Auto, automatic emergency braking, blind-spot monitoring and lane-keep assist, heated front seats, heated steering wheel and rear park assist, which means cameras are everywhere to help you and make sure you aren't screwing up. This is a nice car all the way around with, admittedly, a price that is complementary.
AWD adds $2K to the price, and the top tier trim is the Sport trim, which adds an adaptive suspension and hot black exterior trim and some towing aids to make your XT6 more X-T-C. That will also add about $2,500 onto the price.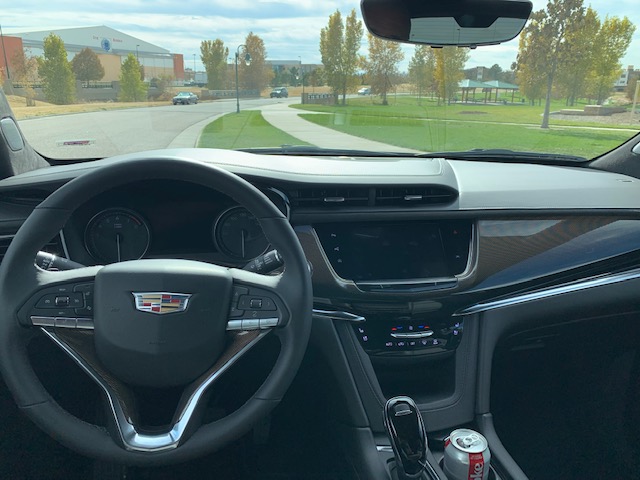 If you need a smallish luxury SUV that's not all that smallish, this is one to consider. The ride is smooth and confident and it does have a strong, crisp look to it. Parking and handling in the city are a breeze. Driving on the highway in and out of the open road and congestion was smooth as well. Poise is a word that comes to mind. Charm and well-defined elegance also spring to mind.
Of course, if you need something big, imposing and impressive, the Cadillac Escalade or its obvious sister, the Lincoln Navigator, spring to mind. Sometimes you want to make an impression everywhere you go. But sometimes you just want your own little luxury party, and that's where the all-new 2020 Cadillac XT6 can really do all the charming….
Especially if you really are trying to slip in and slip out with minimal outside fanfare or paparazzi….