Adam Lambert gives Bonnie Tyler classic a beary glam rock makeover!
Adam Lambert is serving us suit and tie, leather, corsets, makeup, glam rock and all the DRAMA all rolled into one in his new video for "Holding Out for a Hero!" And… It seems like he may definitely be officially inducted into the Bear community now! WOOF! 
Adam Lambert gives Bonnie Tyler's 1980 hit a beary glam rock makeover, under the direction of Jordan Rossi. Surrounded by dancers with silver glittery helmets, Adam serves us the powerhouse vocals he's known for. Adam then gives the dancers the courage to remove their helmets and reveal their true selves, and BOOM… The metaphor is served! 
The track is just a little taste of what's to come from the Grammy-nominated singer-songwriter's upcoming album, High Drama, after already releasing a cover of Duran Duran's "Ordinary World" last month. We are definitely anticipating this new album – it's been almost three years since his last studio album, Velvet. High Drama promises to serve just that – DRAMA – taking Lambert back to his theatre roots with covers of Billie Eillish's "Getting Older" and Lana Del Ray's "West Coast."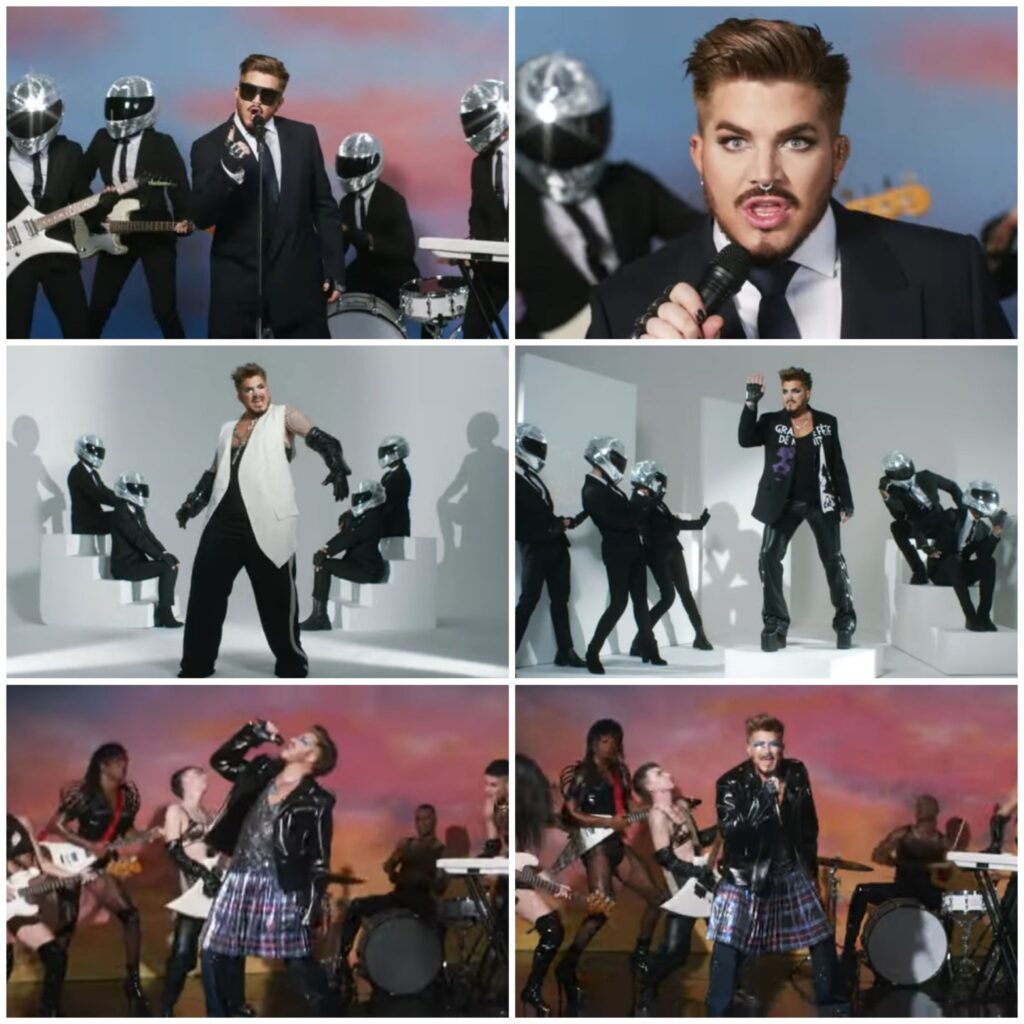 "I think with this album, even though they're covers, we've managed to make them sound and feel original enough, so they're like my kind of records," Lambert told Yahoo last month. "Fans of Queen might like it. Fans of mine will like it. And most importantly, I like it."
High Drama will be released on February 24th, and is now available for pre-order.
Watch the full video for "Holding Out for a Hero" below!