Actor Seth Rogen announces new cannabis product… Along with matching acrylic nails!
Comedic actor and self-professed stoner Seth Rogen is showing off new products from his cannabis business – With matching acrylic nails!
Yes, you read that right. Seth Rogen, the beary funny actor who is known for his roles in popular stoner comedies, such as Pineapple Express, Knocked Up and This is the End, has often been very open about his cannabis use, which is legal in his home state of California. During the pandemic, Rogen discovered that, in addition to pot, he also liked pottery. So, he decided to combine his two loves into a business called Houseplant, that sells various strains of cannabis and smoking accessories.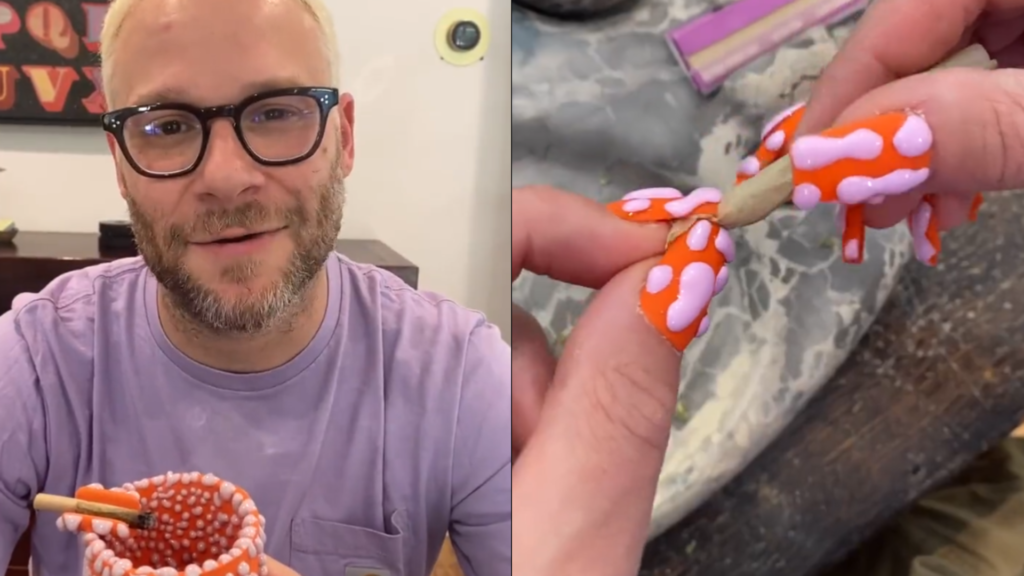 One of his products, called the "gloopy" ashtray, features colorful designs with raised bumps that look quite… well… GLOOPY. He unveiled a new design this week, along with platinum blonde hair and acrylic nails to match.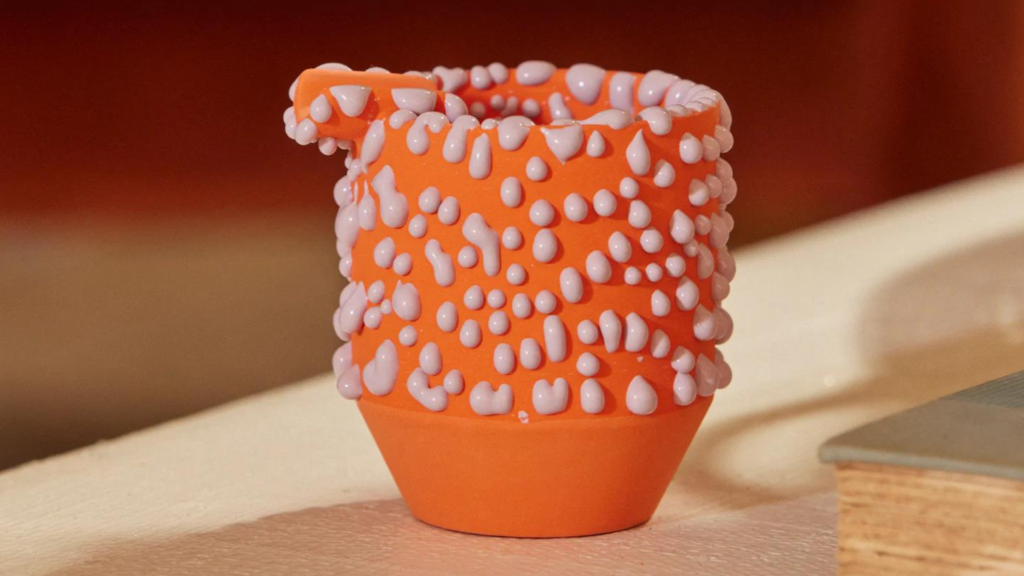 In a Twitter video, Rogen uses his long acrylic nails, designed to look exactly like the ashtray, to roll a blunt. He takes a puff, ashes it and looks into the camera saying, "GLOOP is back. In lilac and orange." Well, if he was trying to break the internet, he probably did because his fans seem to love it. 
This isn't the first time he's done this, however. Seth Rogen announced his business last year while wearing acrylic nails in the same style, but featuring the colors blue and green. 'If you know anything about me at all, I'm gonna assume it's that I really love weed," he said. "But what you probably don't know about me is that I've been working on my own weed company for the last 10 years, and we are finally ready to launch in America."
While Seth designs his own 'Gloopy' ashtrays, the other products are actually handcrafted by a ceramics team in Colorado. Still, this is a pretty awesome way to promote your business.
Hey Seth, who does your nails, though?