ABC's 'The Parent Test' cast includes gay dads Yan and Alex
ABC's series The Parent Test returned last week, and the shows features a pair of beary good gay dads!
According to The Advocate, the unscripted series looks at different perspectives of parenting through 12 families that are followed. The shows hosts, Ali Wentworth and Adolph Brown, help moderate important conversations between diverse families about their common goal: raising their kids the best and healthiest they can.
Yan Dekel and Alex Maghen, hosts of Daddy Squared: The Gay Dads Podcast, are two of the featured parents. The two met in Tel Aviv in 2007, and were married in 2014. The two told The Advocate that appearing on a parenting show alongside straight parents was very important to them.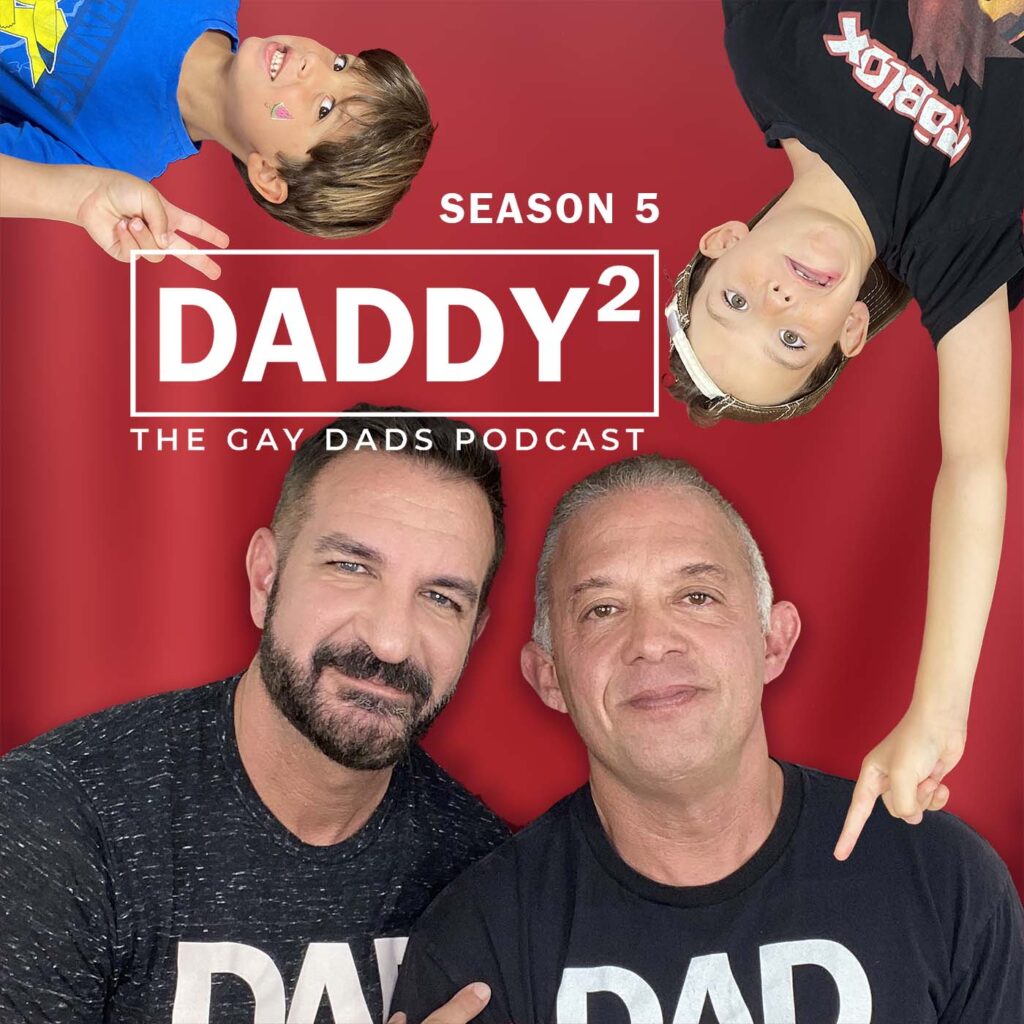 "We were approached to do The Parent Test right after 'don't say gay,' which was so devastating to me, passed in Florida. My heart broke for all the little kids there who may think they're gay and who will go to schools where who they are won't be discussed, won't be acknowledged. I've lived that shame. And it's devastating," Dekel said.
Dekel goes on to explain that he believes many anti-LGBTQ+ people won't watch a show about queer parents, but he wonders if they would consider watching a show that features a diverse cast of parents in which gay ones just happen to be included. Gay parents are not monsters out to hurt children, and they go through the same things that straight parents do. 
"What if they see us on the same show? What if they see that the straight, Christian parents on the show really connected with us – and us with them? What if those people see that we are not monsters who destroy our children, but we are actually raising fun, kind, thoughtful human beings?" he said.
Maghen went on to discuss the "softer side" of the fight, and whether he felt it was worth it.
"And while I am in awe of the activists, protesters, and politicians who have fought fearlessly for our rights, I have come to realize that some of the most powerful change has come from a softer side: getting to know the unknown, seeing each other" Maghen said. "If mine and Yan's presence on a lot of American living room TVs results in 10 grandmothers in Michigan or Pennsylvania saying, 'Oh, they seem like very loving fathers. Isn't that sweet?' I will feel this was worth it."
The Parent Test is produced by Eureka Productions and executive produced by Anita Brown, Chris Culvenor, Paul Franklin, Eden Gaha, and David Tibballs. It is directed and executive produced by Brian Smith.
Check out The Parent Test Thursdays at 9:00 p.m. EST on ABC. It will also be available on Fridays on Hulu.