A Review of PrEP Options Available to Cis and Trans Men
OK, by now we've all heard about and/or are on PrEP. However, there is constantly new information being discovered and there is constant misinformation getting out there. So, in an effort to get us all on the same page, I brought in Dr. George Forgan-Smith to help restate and clarify the facts about PrEP for us.
To start, the Centers for Disease Control (CDC) in the US defines PrEP and prescribes its usage as follows:
"Pre-exposure prophylaxis (or PrEP) is medicine taken to prevent getting HIV. PrEP is highly effective for preventing HIV when taken as prescribed.
PrEP reduces the risk of getting HIV from sex by about 99%.
PrEP reduces the risk of getting HIV from injection drug use by at least 74%.
PrEP is less effective when not taken as prescribed. Since PrEP only protects against HIV, condom use is still important for the protection against other STDs. Condom use is also important to help prevent HIV if PrEP is not taken as prescribed."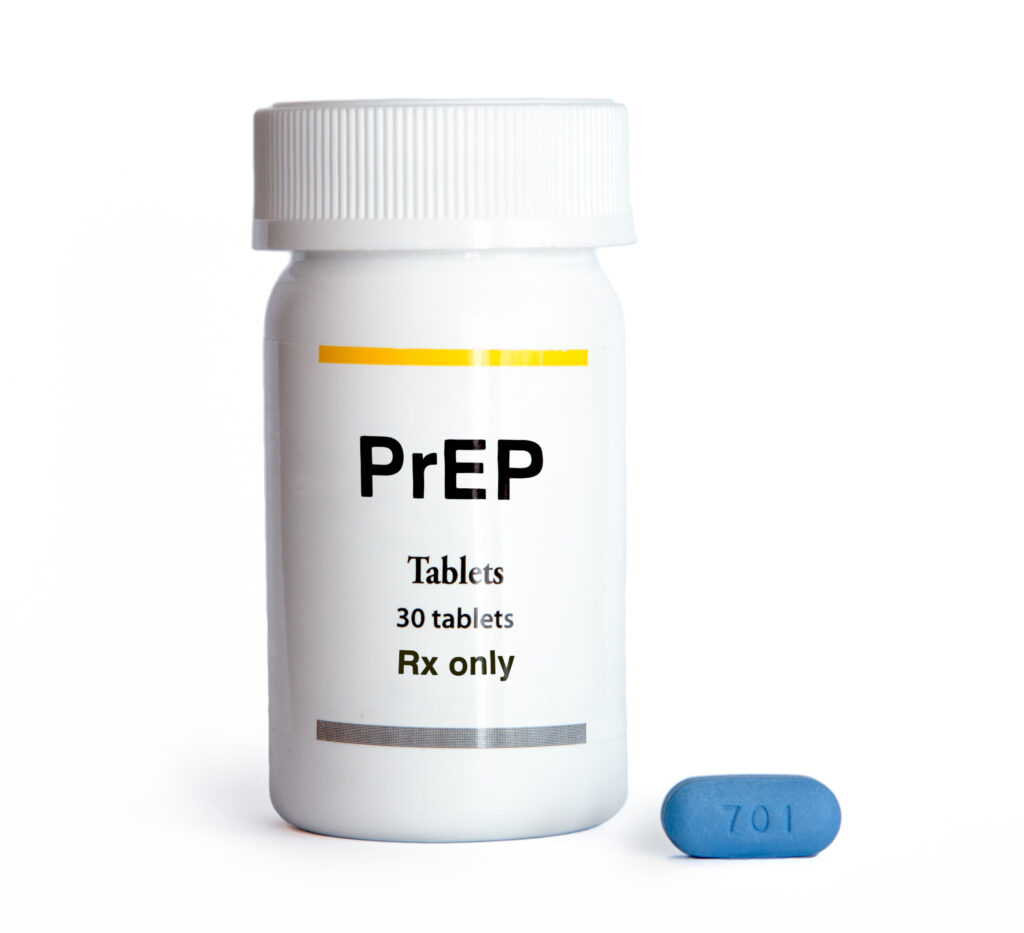 Daily Vs. On Demand PrEP
There are two ways to take PrEP: daily and on demand. Daily seems to present no problem for users in terms of understanding adherence protocol. You take your pill each day at a pre-determined time of your choosing. On demand PrEP, however, causes a bit of confusion, so we asked Dr. George to help clear things up.
" As far as preventing HIV infection, there's the use of condoms for insertive sex, of course, and then there's use of medications like Truvada, or Emtricitabine / Tenofovir. To me, that's pretty much the gold standard. And they can be taken daily or on demand.
PrEP On Demand is when you take 2 tablets of Truvada (or Emtricitabine / Tenofovir) 2 to 24 hours before you have sex, and then one tablet every day until two days have passed since your last sexual encounter."
In addition to Truvada patients may opt to use Descovy but that should only be used as a daily PrEP option until studies are done to prove that it also works on demand. Descovy is ideal for patients with impaired kidney function since this medication is gentler on the kidneys."
With regard to PrEP on demand the issue, of course, is that you have to somewhat be able to predict when you are going to be sexually active. As a result, this option is best for bears that aren't that sexually active on the day to day but tend to binge sexually. So, for instance, if you are heading off to your favorite bear run – pop two Truvada, either the day before you travel or as you're heading to the airport. Similarly, if you plan on having a wild weekend, take two tablets on Friday morning. The key in both scenarios is to continue taking a tablet each day thereafter until two days after your last sexual encounter. Apps like PrEPtime are also available to help you stay on your medication regiment whether on daily or on demand PrEP.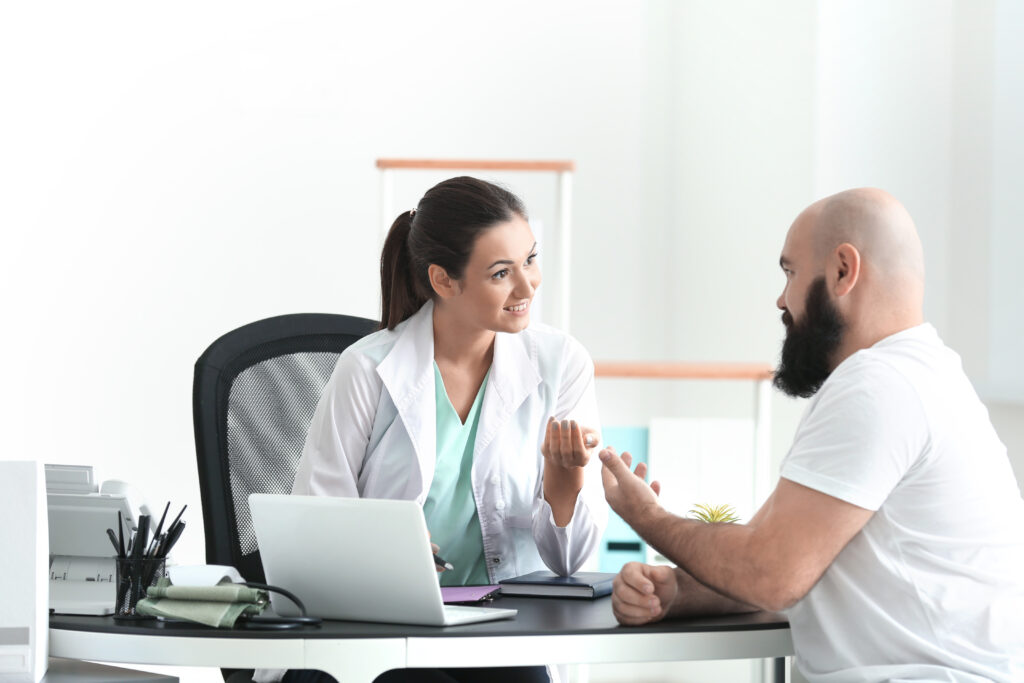 Dr. George is quick to mention, however, that PrEP on demand is not for everyone.
"On demand PrEP is only appropriate for cis males. Because if somebody has a cervix, two tablets, 2 to 24 hours before you have sex, is not quite enough to ensure that there's a high enough concentration of PrEP in the cervix. If you are trans, we recommend daily PrEP because we can guarantee that there is going to be enough PrEP inside the body; and that's a combination of anatomy but also because gender affirming hormones can lower the presence of the drug as well. This is an interesting point to think about because there's probably a lot of cis males out there who are on hormone replacement therapy like TRT and I do not know the efficacy for PrEP on demand for people who are on this. It is something that should be considered and something you should definitely discuss with your doctor."
Injectables
Now, in addition to tablets there are other ways in which you can get your PrEP, namely injectables. Cabotegravir extended-release injectable suspension or CAB (Apretude is the brand name of the drug) is FDA approved as an intramuscular injection in the buttocks initiated as a first injection followed by a second injection 1 month after the first and then continued with an injection every 2 months thereafter. A 4-week lead-in period of 30 mg daily oral CAB prior to the first injection is optional for patients who are worried about side effects.
CAB is a great option for those with liver and kidney issues as well as those who are lactose intolerant, as the PrEP tablets can often contain lactose, believe it or not. It is also a good option for people who are living in circumstances where harm would come to them for having HIV medicine in their possession. (This is more for people living with homophobic families or flight crew members that fly into areas where homosexuality and/ or these medications are banned.)
Dr. George also uses the injections for treatment with some of his HIV patients. He said that the mental health benefits for them have been wonderful; not having to be reminded of their HIV status and medication daily, and being able to simply go about their lives. He does caution, however, that whether for HIV treatment or PrEP, that the medication has to be administered on a firm schedule to remain effectiveness and that it must be administered by a healthcare professional.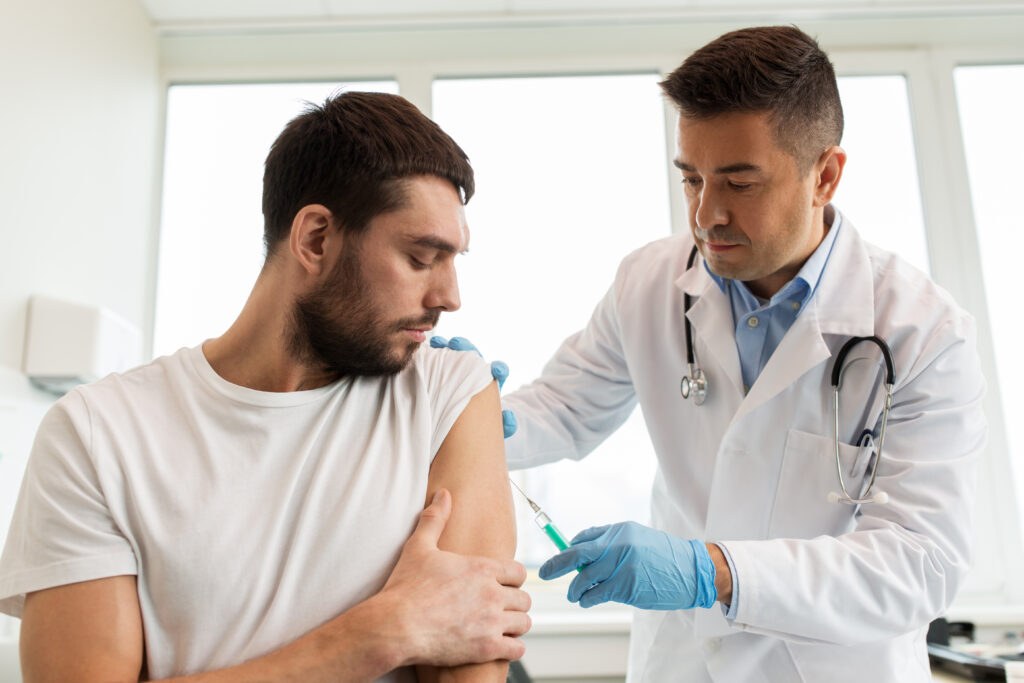 Additional Options
It is important to note that studies are continually being done on new ways to administer PrEP. Recently there was talk of a potential PrEP suppository which Dr. George quickly dismissed as ineffective (for now), on account of the messiness and problems in their application.
Side Effects
In terms of side effects – PrEP on demand users may experience upset stomach and diarrhea as the stomach adjusts to the medication. The same is true for daily PrEP users but symptoms usually dissipate two weeks into taking the medication. With respect to long-term side effects, the most severe can be liver and kidney problems but we are already circumventing those issues with daily Descovy; On demand Truvada (which limits your organ's exposure to the medication); and CAB injections, as described above. Dr. George noted, however, that these severe side effects are not very common and that in 10 years of administering PrEP he only had to take one person off of it on account of kidney filtration issues.
A simple blood test every time you renew your prescription will be enough for your doctor to monitor your organ function and is also a convenient way to check for other STI infections which doctors often do. Thereby, PrEP is also having the unintended but amazing result of bringing down the overall rate of STI infections, or at least ensuring they are getting treated since patients are now getting regular screenings.
---
If you're sexually active and not already on it, please talk to your health care provider or local sexual health clinician about getting on PrEP; especially if you are at high risk for HIV infection. If that is not possible then Mistr is a great option for US residents, even for those without health insurance.
---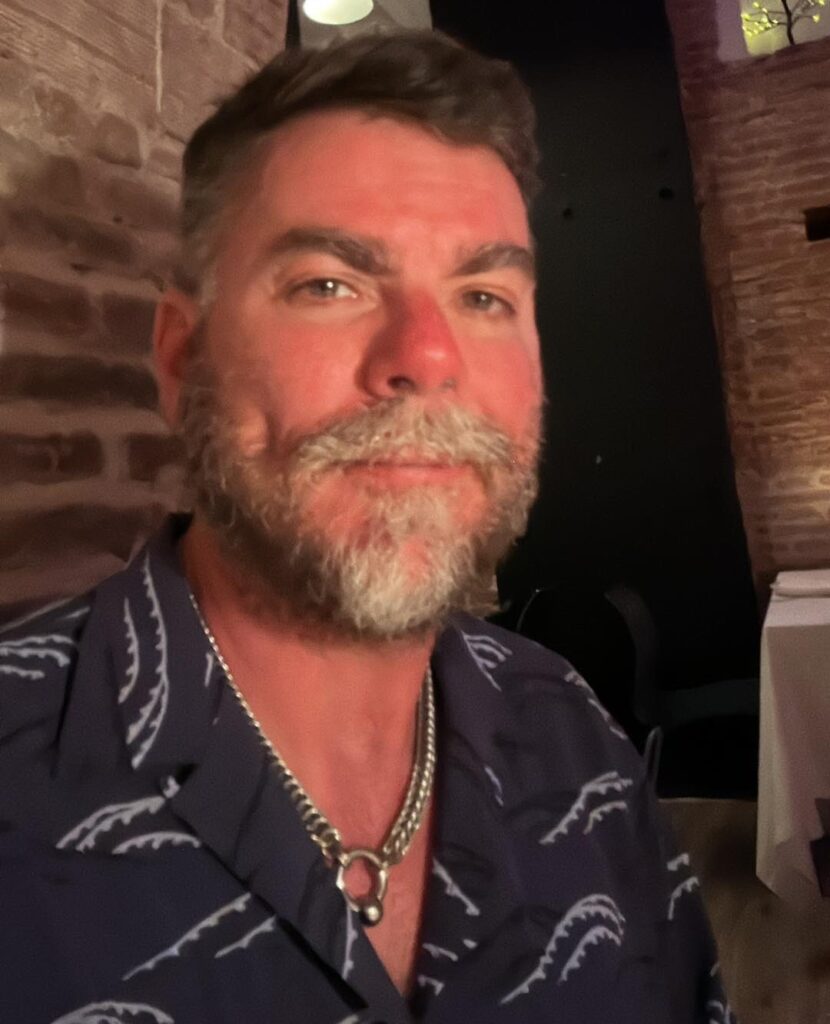 Dr. George Forgan- Smith is an expert in gay men's health dedicated to the bear, leather and kink communities which he serves faithfully in Melbourne, Australia. In addition to working at the Collins Street Medical Centre and creating tons of educational content for his social media accounts (links below), he is the creator of The Healthy Bear website which he uses to share vital health information pertaining to and about our community.
Stay in touch with Dr George and up to date on the latest in gay men's health by signing up to his mailing list HERE.
Follow Dr. George on social media: Twitter I Instagram I YouTube
***Disclaimer: You must not rely on the information on this website as an alternative to medical advice from your doctor or other professional healthcare provider. If you have any specific questions about any medical matter you should consult your doctor or other professional healthcare provider. If you think you may be suffering from any medical condition you should seek immediate medical attention. You should never delay seeking medical advice, disregard medical advice, or discontinue medical treatment because of information on this website.