A men's nudie resort in West Virginia? Roseland is a hoot and a holler
(Editor's note: It was Christmas in July when our roving reporter partook of all the packages that Roseland men had to offer.)
Look on a map of the eastern United States and you can see West Virginia spreading Ohio and Pennsylvania like a scared rancher's underside. There it is, inserting itself between all that well-known Americana for no good reason at all, and yet, right there in that tip is a patch of manly paradise where no clothes are allowed and the atmosphere is all masculine and natural – and definitely not for the faint or A-Gay at heart!
Welcome to Roseland, a campground that is open year-round and has rolling hills and meadows, a big pool and sundeck, food, booze and lots of male fellowship. And a chance to experience an open-bay shower and more of those all-male activities which are now solidly part of the past in this era of gender non-conformity.
You can come and camp in a camper or tent, or rent a cabin, or even book a room or suite with a full kitchen and amenities. There is a dining hall and non-stop cocktails (not included in the room rate) if you desire. The purpose is to come and relax and relax and relax – and maybe even enjoy another man.  (There is a 'barn' you can use if you need a little 'guy' time.)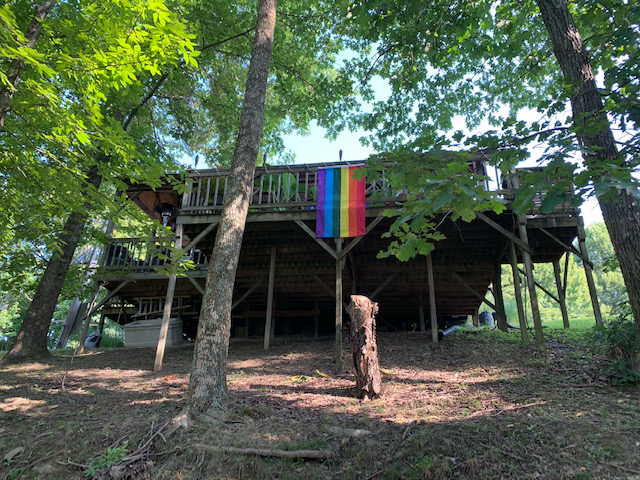 As you stroll through the grounds of Roseland, it's far too easy to hear the Dueling Banjos of Deliverance in your head, but no need to panic and feel like a defenseless Ned Beatty from that movie. The grounds are beautiful and truly show off the beauty of West Virginia (yes, there is rolling beauty there).
You are indeed in the Appalachians (and it is all too easy to think of Saturday Night Live's Appalachian Emergency Room skits) but remember you are also on private property – 222 acres of it.  The gates are locked at night so you are protected from the riff raff of a state that went very heavily for Donald Trump and non-existent coal-mining jobs back in 2016.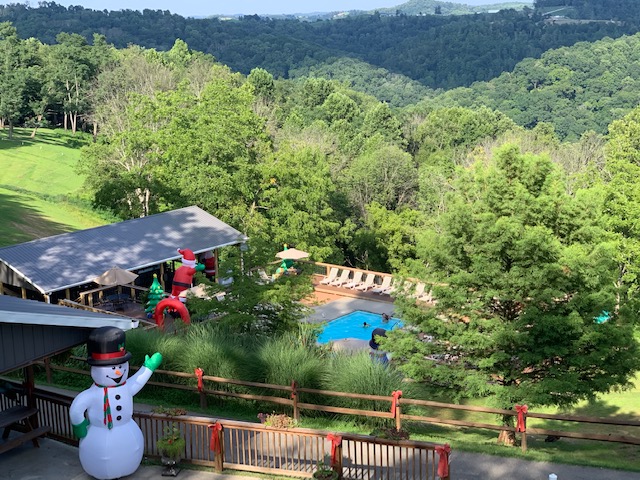 Should you not live in Pennsylvania or Ohio, the closest international airport would be Pittsburgh. When I go, I visit my friends who live in Squirrel Hill (a neighborhood in the old steel city) and then we drive about two hours west to Roseland.  It's highway most of the way, but the last twenty minutes of the drive are two-lane roads and sometimes just plain old dirt roads – and often so old they are in desperate need of government intervention.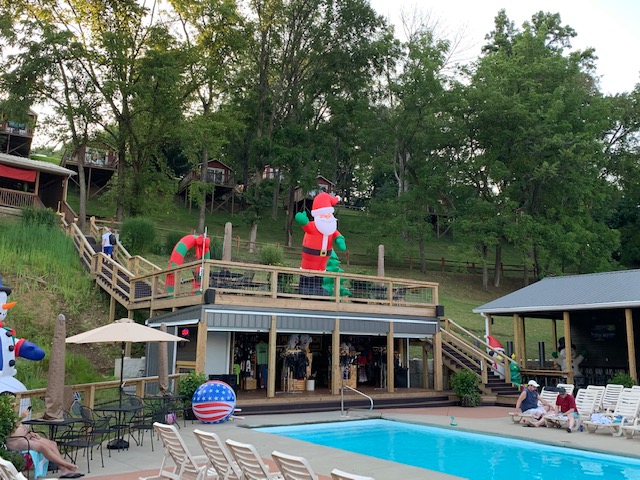 When you come up for a visit, plan on spending the weekend, nights and all, at Roseland. Trust me, you won't be disappointed. The sunrises are beautiful. Lounging all day by the pool or just outdoors on your cabin deck is truly refreshing. And at night, the small bar / dance club comes alive and every man is having a good time.
Keep in mind that the entire time, almost every man is completely naked (except for when it gets chilly). So there you are drinking or dancing or having a conversation about foreign affairs, and all the men with whom you are interacting are showing you their endowments. Should intimacy be forthcoming, remember to shower first, as most men (and you too) are wearing some form of bug spray and sunscreen.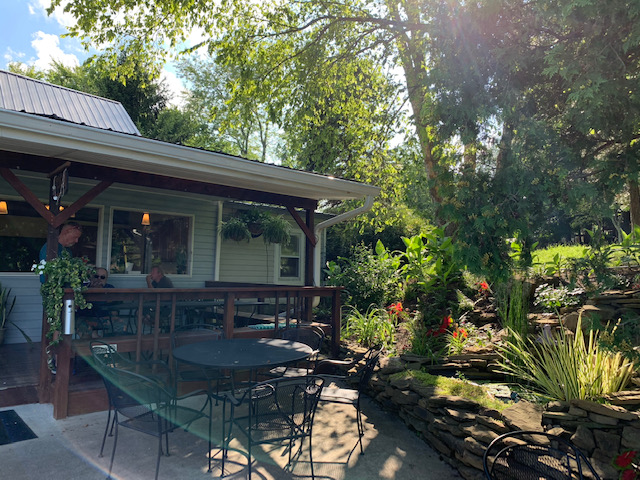 I know when my friends first said we are going to a men's clothing-optional campground in West Virginia, I cringed. What could possibly await me there?
I can honestly tell you that the stimulation was non-stop….
For more information, check out their website at roselandwv.com or just call them directly (someone always answers the phone) at 304-455-3838.