A chat with Emmy-Winning casting director, Jeffrey Marx
Recently, Alexander Rodriguez and Teddy Bear had a chat with casting director and producer, Jeffrey Marx, on Bear With Us, Gurrrl. Jeff, who has worked on such hit reality TV series as We're Here, The Real World, Nailed It, Generation Drag, Project Runway, and Iyanla, Fix My Life, was recently nominated for an Emmy for his work on Love On the Spectrum U.S.
Well, we got the great news that Jeff has now WON that Emmy! So, we had to grab a chat with him ourselves to discuss the big win, his reality show TV work, diversity in inclusion in television, and what's next for him.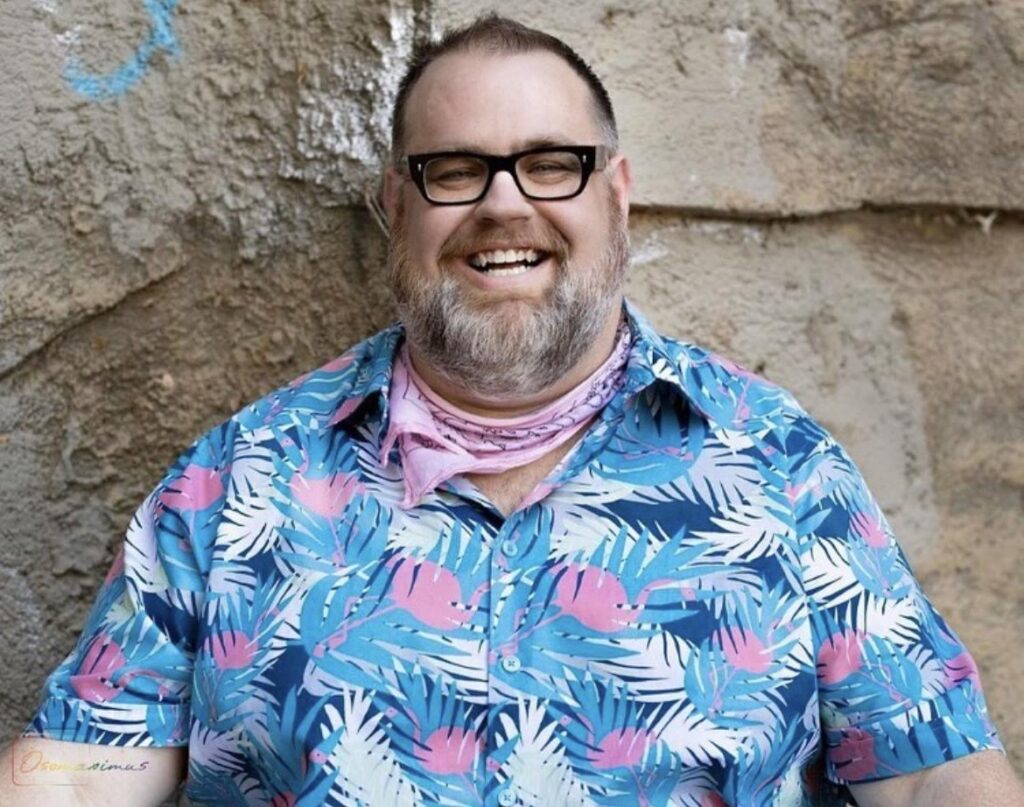 ---
Kyle Jackson: Can you tell us how it feels to now be an Emmy Winner?
Jeffrey Marx: You know, it's always something I thought of as a little kid. I'd tell my mom "I'm going to win an award and take you with me!" And I did! I'm excited to see how this helps my freelance life become a little more steady.
It's also been fun in the last few days how much my friends really are supporting me and are genuinely excited. My life hasn't always been the easiest and it feels good to bring home a win for the people who have rooted for me in the past.
KJ: Can you tell us about your experience working on Love On the Spectrum, casting and what it all means to you?
JM: Many lifetimes ago, I had worked as a paraeducator in the special education field. My mom worked from age 18 to retirement with people with disabilities and it was a natural skill she had passed down to me. The secret to working as a job coach and teacher for people on the spectrum was to just talk to them honestly and listen with care. Don't treat them any different than anyone else and you would build a solid rapport in the classroom.
My work on We're Here was the culmination of years of being an out gay man who was a reality TV encyclopedia. Now, my work on Love on the Spectrum U.S. is the culmination of all the training and advice my mom had instilled in me about a community that was very near and dear to our hearts.
My interview process for Love on the Spectrum U.S. was all through zoom – multiple producers working separately on different components. Days would go by during quarantine where the only people I talked to were those I was interviewing for the show. We don't get people automatically applying for a show like Love On The Spectrum, so outreaching, researching, building trust and pitching the show to the autism community was of top importance to gain momentum.
It can be difficult to prove you're a legit producer over the phone and internet, so having an open and honest social media presence and an authentic passion for the project in my voice really helped. Connecting in an authentic way with other humans on zoom can be exhausting during an endless pandemic, but the instinctual honesty of people on the spectrum was refreshing.
Truth is a cornerstone in my life and the people I was interviewing sensed and appreciated that. I leaned into my past abilities to build fast relationships in a language and style I had learned from my mom so many years ago. Every person I interviewed had charming insights, opened their hearts and we always left the conversation on a hopeful note. A much needed energy boost during trying times.
I've been asked many times "What's the best thing about working with people on the spectrum?" For me, it's that they can effortlessly demonstrate unconditional love. Their truthful and direct communication should be admired for its simplicity. I wish every neurotypical person could drop our social masks and egos to dig deep and connect our hearts. The world would be a better place.
KJ: As you've just mentioned, you have also worked on We're Here. Can you tell us what it was like working on that show, and also working with some of our favorite drag queens?
JM: I had just finished working on MTVs The Real World when a new production company reached out to me to help cast a pilot. They described it only as "a queer travel show". Once hired, I was explained the entire concept.
Season one was built by myself and the showrunner. It was the most creative power I've ever had on a project, like everything I had worked on in my life equipped me to put that show together. After going on the shoot in Gettysburg and working with Bob, Shangela and Eureka, it was clear we had something special.
The queens were such a sincere delight to collaborate with and experts at what makes the heart of the show work. It's knockout documentary filmmaking and that's because everyone who works on that show is operating at the top of their craft. It was the first time I ever felt a fully supportive TV family.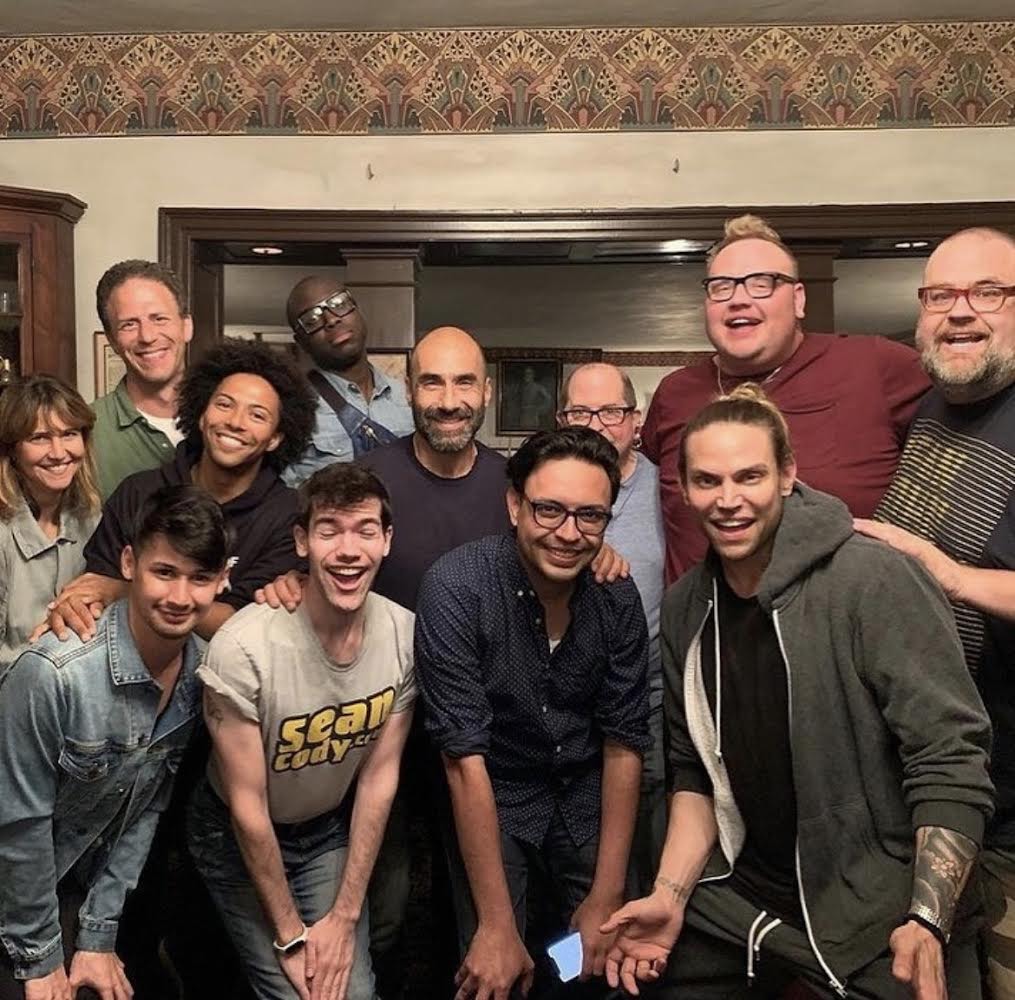 KJ: What's one of the best outcomes you've experienced while working on We're Here?
JM: My entire family moved to Temecula, Ca about 12 years ago. The conservative vibes there always made me feel out of place and like I needed to mute my identity. So when we started looking at California towns, I knew the western wineries of Temecula would serve as a picture perfect backdrop to explore a conservative pocket in a liberal state. All of the stories in that episode entwined so well together and inspired the local LGBTQ community to start being more visible.
Now, just a year and a half after filming, Temecula has permanent drag brunches (even if conservative city council members led protests against them) and their Temecula Valley Pride is bigger and better than ever. It makes me feel good that my tiny push in the right direction has blossomed into tons of queer presence in that town – A place where I was told to shut up at a restaurant for talking about a guy I was dating to my sister. Where I once was shy about holding hands in public, I now feel emboldened. It is fascinatingly satisfying to see change like that in real time.
KJ: Can you talk a little bit about the importance of diversity (LGBTQ, size/body, disability, race, etc.) in both reality and scripted television?
JM: We hear this phrase a lot: "Representation matters". Growing up, my only frame of reference for gay people was Norm on The Real World and movies about AIDS. As America evolves and changes, we must reflect the re-calibration of society into the stories we cast.
Sometimes people say "I don't see color" in an effort to show that everyone is equal. However, I say you MUST see color in order to boost voices and raise awareness for each individual culture's roots. As a white cis gay man, I am on the top of the privilege heap when it comes to queer folks, but I've experienced just enough oppression and bias towards my identity to have empathy for others. I am able to imagine the struggle of others while I look for the best ways to have them represented in television. There is a huge spectrum of identities and there are audiences there craving to see them have the spotlight.
KJ: Can you talk about or are you able to give us any information about any other projects you have coming up? Are any of them LGBTQ or Bear-centered?
JM: A queer show that explores the dating lives of LGBTQ folks over the age of 40. Information can be found on my Instagram: @jeffmarxthespot. Its really cool to be able to offer a spotlight to queer generations that have been around awhile longer than the people we usually see on TV.
And if I can't get back into real offices soon, I may just stumble around with my Emmy begging, "I graduated TV Land, can I have a steady job now?"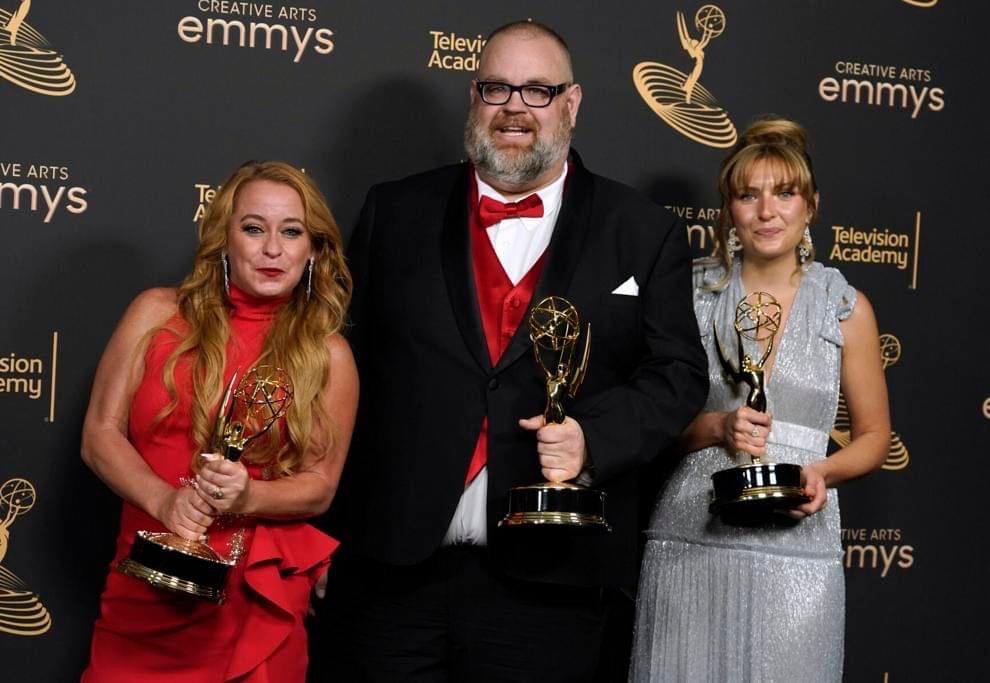 ---
Follow Jeffrey Marx on Instagram: @jeffmarxthespot