A Bear's Guide for a Weekend in Madrid
Even though we'd love to spend weeks and months in our favorite cities, sometimes we only get 48 hours! That's what happened to our very own Kyle Jackson when he found himself with an unplanned for visit to Madrid, an extremely LGBTQ+ friendly city that boasts one of the best bear scenes in the world. See how he spent his time below!
Back in July of 2021, I was on my way from London to New York. My partner and I had moved into our new flat in June, and I was headed back to New York City to get the rest of my things to fully transition to my new home city of London. I flew from London to Madrid, and then a flight to NYC from Madrid. However, during this time, many COVID regulations were still in place (and seemed to be changing hourly), and I ended up not having the appropriate paperwork/documentation to be allowed to board my flight from Madrid to New York City. I, along with about 15 others, were told that the next available flight to New York was in two days. I was, of course, not the happiest person in the world about this. 
But then, it dawned on me – "Hey, you're in Madrid, one of the largest and most exciting cities in the world – Just like London and New York! There will be tons of things to do!"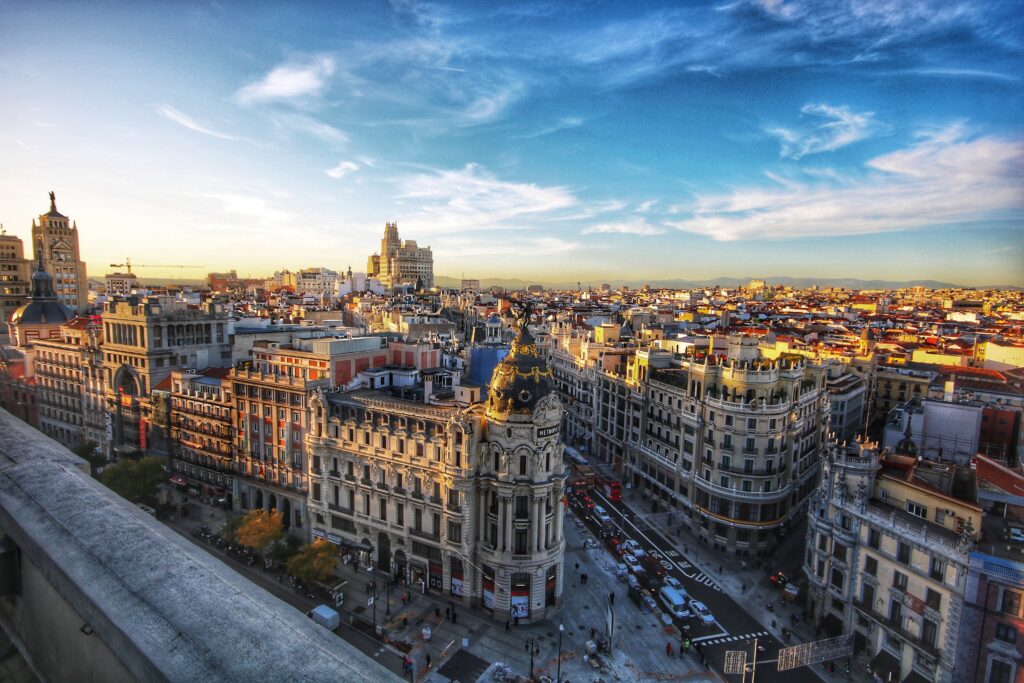 After a brief moment of devastation, I decided to get online and find a cheap Airbnb. If I was going to be "stranded" in Madrid, then I was going to make the most of it. After handling what I needed to at the airport to make sure I was able to get on that next flight, including getting the correct type of COVID test, I went to check into my Airbnb, which was in the Usera neighborhood of Madrid. Usera is sometimes known as "Madrid's Chinatown", and the Airbnb was a 5 minute walk to Usera Metro Train Station. The room was a lucky and cheap find at $29 a night, with only a 5 minute walk to a major Metro station.
"Now, what should I do?," was the question I asked myself when I got there. Well, luckily, there was a lot for a stranded queer person to experience in London. It was about 7pm, so I did what most queer people in a new city would do – I got my phone out and typed "Gay Neighborhood Madrid" into the search bar.
---
Chueca (Gayborhood)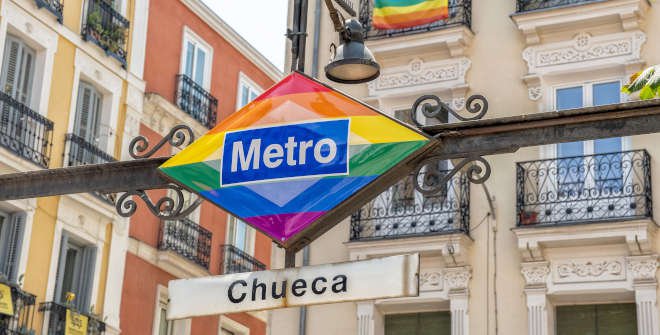 I found out that Chueca was the Gay Neighborhood (or "gayborhood", of course) in Madrid. So, off I went! Full of bars, clubs, shops, saunas and queers, I immediately felt at home in Chueca. The neighborhood had a very "large, but quaint at the same time" feeling to it. There was actually too much for me to see in two days!
---
Bears Bar and NAKED (Bears, Leather and CRUISING)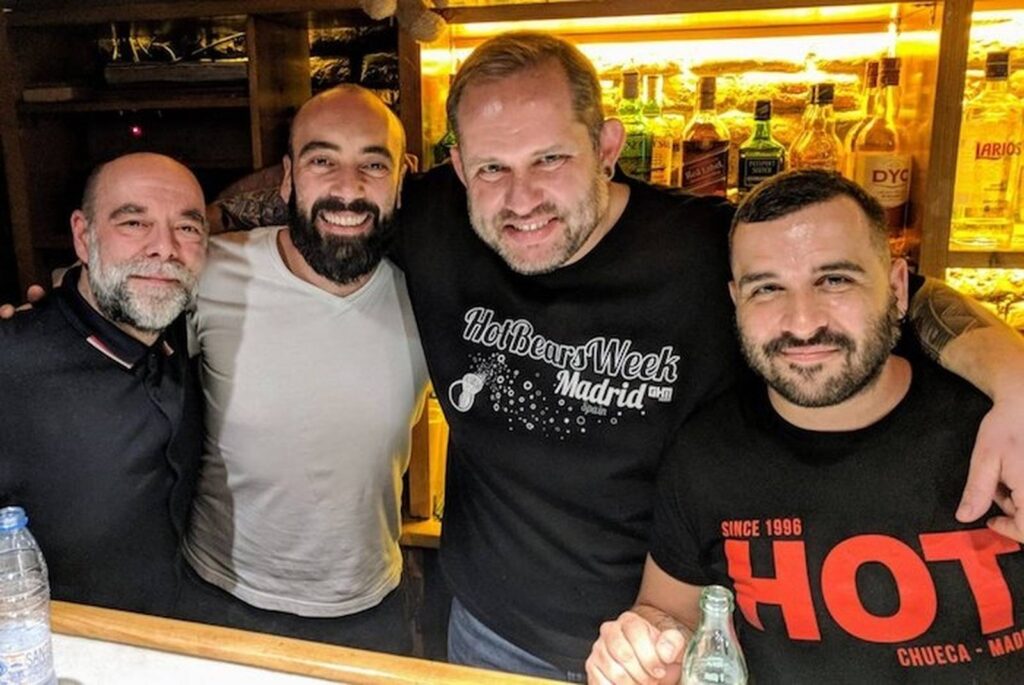 Well, of course, being a gay Bear, the first bars I visited that evening were Bears Bar and NAKED. These are both great options if you're into the Bear, Leather and/or Fetish scenes – you'll definitely see and experience lots of… Things. Bears Bar is a bit more "Jeans, Shirtless Chests and Beers', and NAKED is a bit more "Leather Chaps, Vests, Jockstraps and Harnesses", but the two communities merge together quite frequently. If you say "Hi" to someone earlier in the evening at Bears Bar, it is likely you'll see them again later that evening at NAKED. And there's plenty of space to get… More acquainted, if you will.
---
Sauna Center and Sauna Octopus (More Cruising)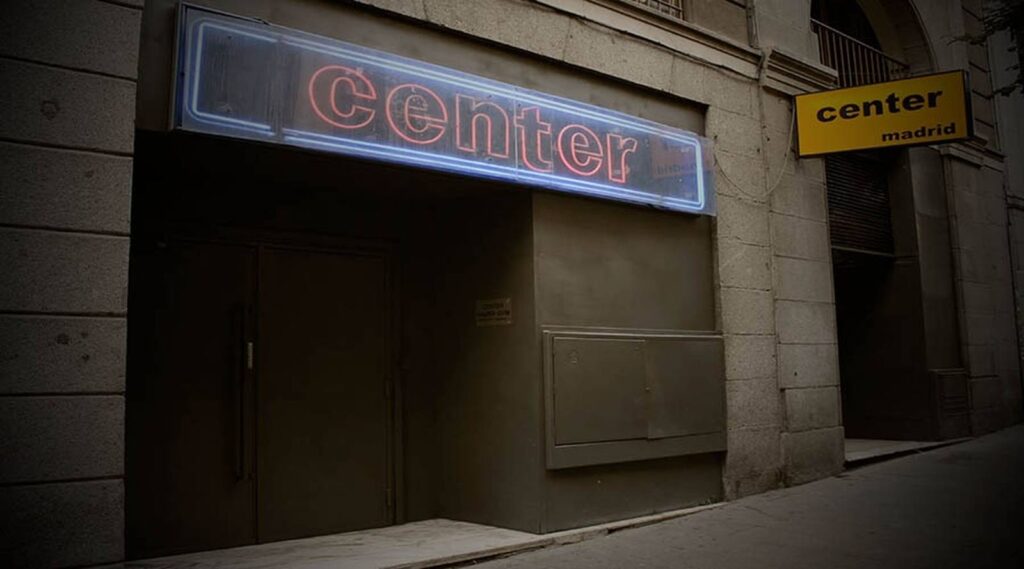 And this is an option for even later that evening. There's actually two that are quite popular in Madrid. There's Sauna Center in Chueca, which is open for 24 hours and has a dance floor. However, there's also Sauna Octopus in Centro, which is definitely more popular with the Bear crowd. I don't have to explain what goes on in either of those places. But, you'll definitely find what you're looking for.
---
Gula Gula (Dinner and Drag)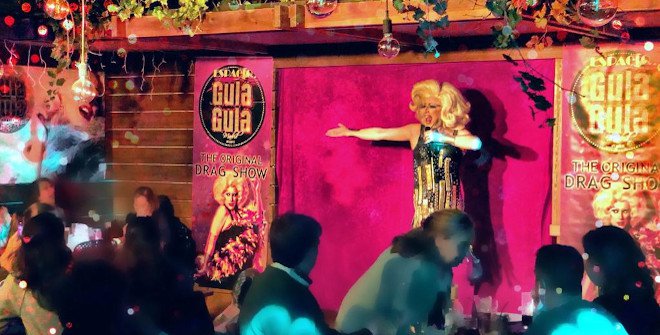 A good drag show and a great meal? Let's be honest, in most places it's hard to find somewhere that has both. And, if I had to make a choice as a Bear, I went with food after looking at the menu at Gula Gula online. Fortunately, the drag show was actually amazing, which is considered "The Orginal Drag Show" of Madrid. Also, one of the drag queens even singled me out, and we all love when drag performers do that! I didn't quite understand everything she said, but I felt like I did.
---
Museo del Prado (Art Museum)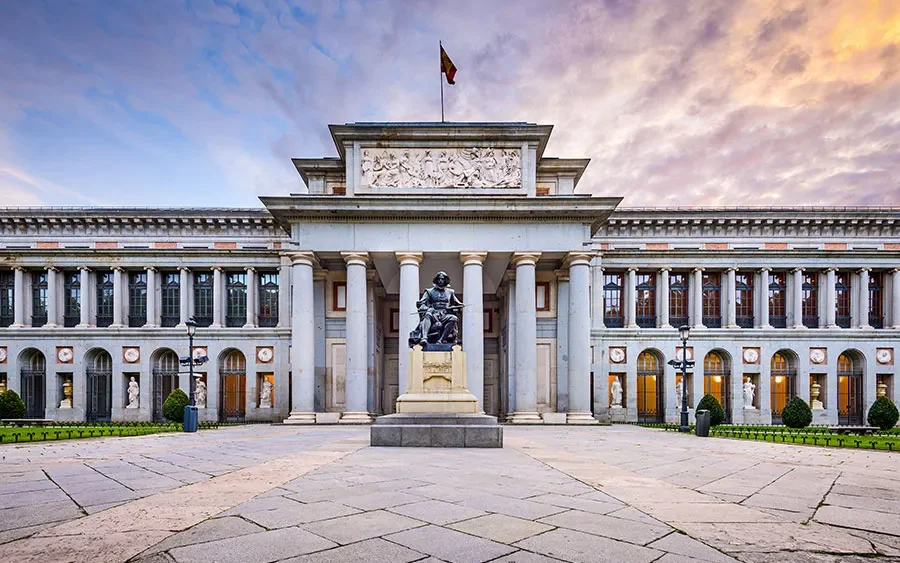 As for daytime activities, you can't beat Museo del Prado, the main Spanish national art museum in Madrid. There's always a fascinating exhibit going on, and more information that you can devour. I was honestly not only impressed by the size of the building, but there was just so much about Spanish culture that I did not know.
---
Berkana Libreria (Gay Books and DVDs)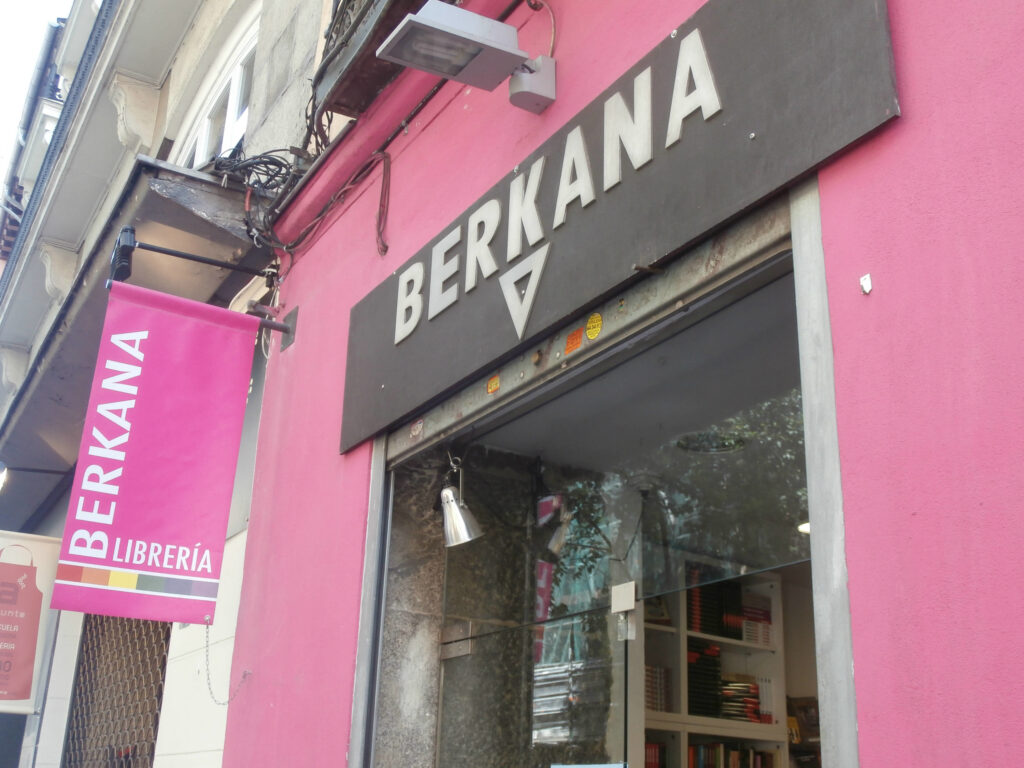 I love books, so when I read about Berkana Libreria, Madrid's biggest LGBTQ bookstore, I was sold! Ok, yes, most of the books are written in Spanish, but there are also selections of a few of them in English and other languages. And if you speak or read Spanish, then that's even better for you. I can only speak and read Spanish conversationally, so reading an entire book in Spanish is a bit of a stretch for me. The bookshop is a decent size, and it's absolutely filled with books, DVDs, games, trinkets, posters, etc. You cruise the latest in LGBTQ writing, or you can look through and find the old classics.
---
Parque del Retiro (Park and Outdoors)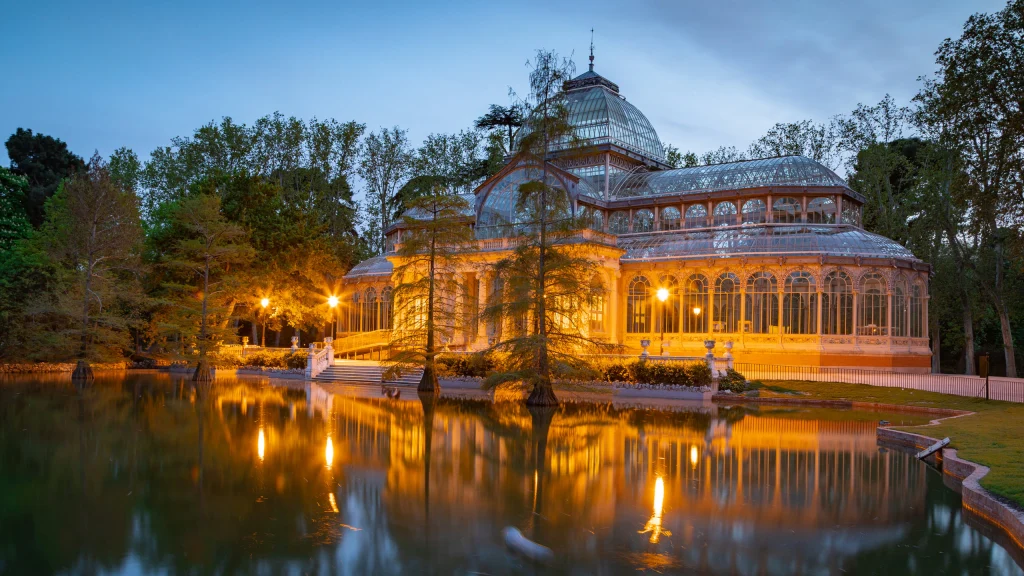 And if you're looking for somewhere to read that new book you bought at Berkana, then head over to Parque del Retiro (Retiro Park). Whether you want to read, have a picnic, or just walk around alone, the large urban park has a gorgeous lake, and is known for landmarks such as the Glass Palace and the Fountain of the Fallen Angel.
The Fountain of the Fallen Angel was actually my biggest reason for visiting the park. I'm from New Orleans and I love horror, so when I read about this landmark, it satisfied my need for the dark and macabre. The statue at the sight depicts Lucifer being cast out of heaven, crying out, with a snake wrapped around his waist. The monument sits inside a fountain on an octagonal pedestal with heads of devils on all eight sides. You may read this and think, "That's really scary, and I'm not going near it." I read this and thought, "That's so cool, I need to see it!"
---
BOXER Madrid (Underwear and Leather Gear)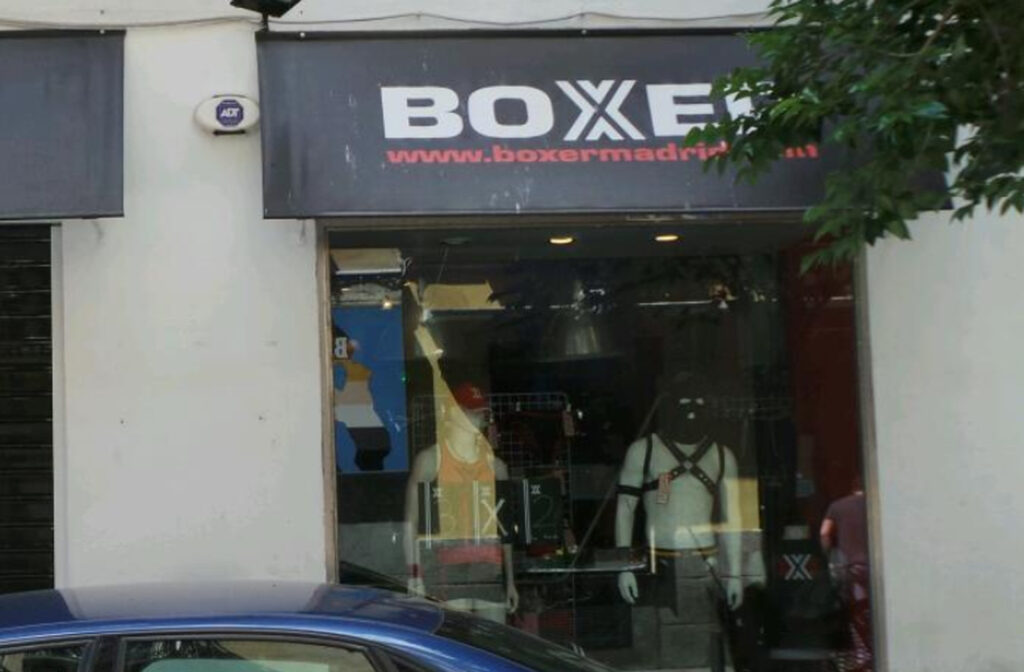 And before you end the second evening, make sure you stop at BOXER to pick up some fetish gear that you can take back with you! The Madrid branch of the well-known European gay men's underwear chain sells gay adult leather BDSM products, toys, and fetish gear. If you're on your way back to Bears Bar or NAKED, you'll definitely find the outfit for it here! 
---
Getting Around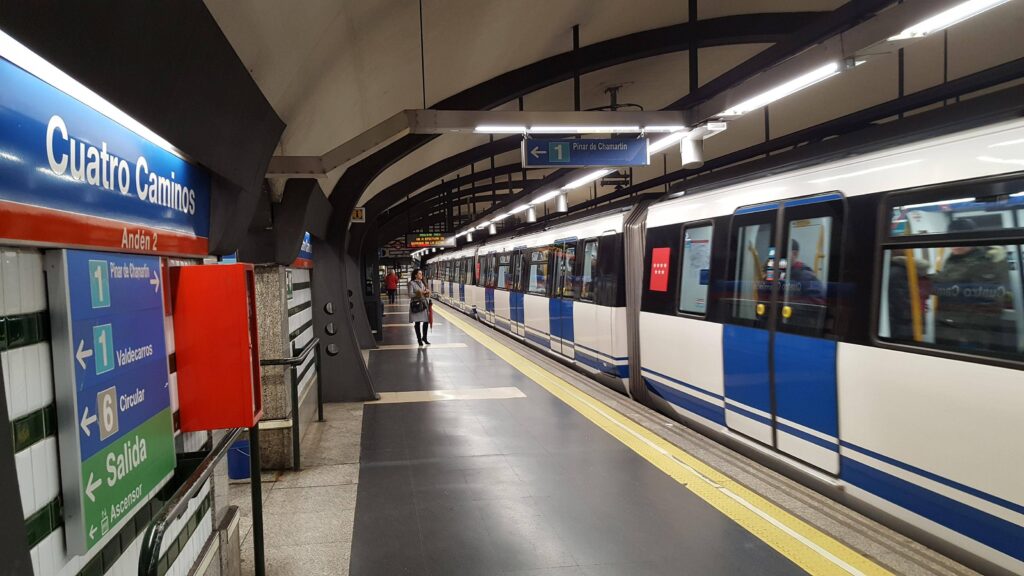 I get it, everything may not be located centrally or in Chueca. Luckily, getting around on the Madrid Metro is one of the best and least expensive metros in Europe, and runs pretty late/early. The last trains tend to come around 1:30am, and the earliest at 6:00am. Madrid is a pretty late city, with most bars and clubs closing around 4:00 or 5:00am. In fact, many people don't even come out until after midnight. This means, if you miss the last train at 1:30am, you can just go out for more drinks until 5:00am, or you can cruise Sauna Center, which is open 24 hours, until 6:00am. Problem solved.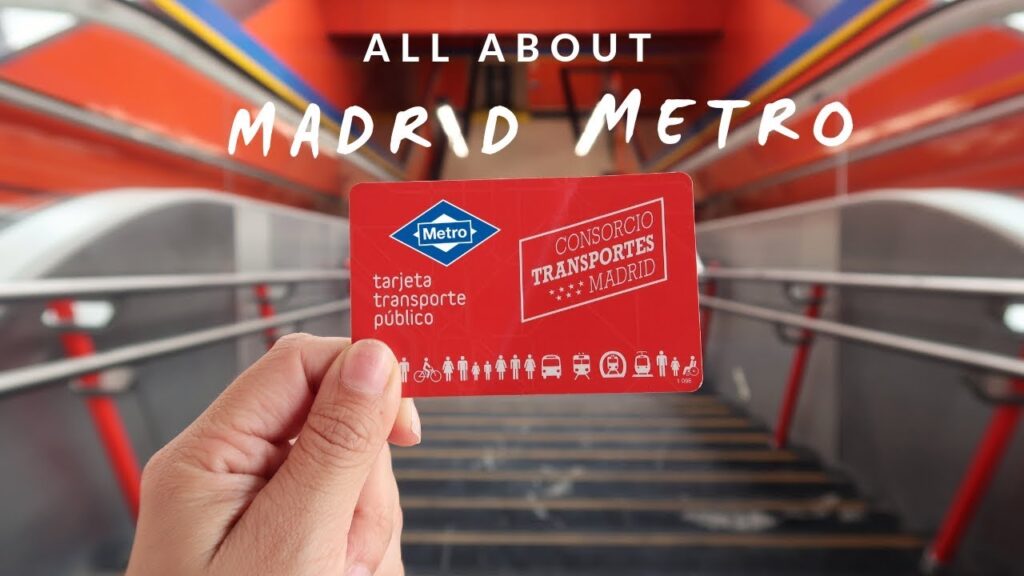 Travelling is pretty easy on the Madrid Metro, as stamping the ticket one time allows you to use the Metro network as long and as far as you like (within the Metro zone). Announcements in the metro are made only in Spanish, although signs are bilingual in Spanish and English. Line 8 runs from Terminal 4 into the city and costs €4.50-5 ($4.84-5.38).
---
Madrid is a fun city! So, don't worry if you're stranded. It's one of the best places to get stuck in!