2023 Toyota Sequoia Hybrid: Big, Bold, Butch and Beyond
The joy of having something as big as the 2023 Toyota Sequoia Hybrid SUV, which is based on the Toyota Tundra pickup, is that you are never at a loss for room inside, unless you are trying to get the entire bear den into the cabin.
This bear rides and drives like a truck, although it handles rather smoothly in most situations. You'll want to be careful when driving it in street traffic, however; it sits high, so you can't always see the small, practical vehicles that are half your size. But know that with the Sequoia, you will always make a big impression. Always.
Compared to rivals like the Chevy Tahoe or the Ford Explorer, the Sequoia offers a very comfy, cushy ride, where you really do feel like you are riding in a dreamhouse.  Not that we (as gay Bears who don't maul people who want to take selfies with us) need to have luxury and soft seats abound as we pretend to be Ken (or Barbie), but hey, what's the point of roughing it everywhere we go?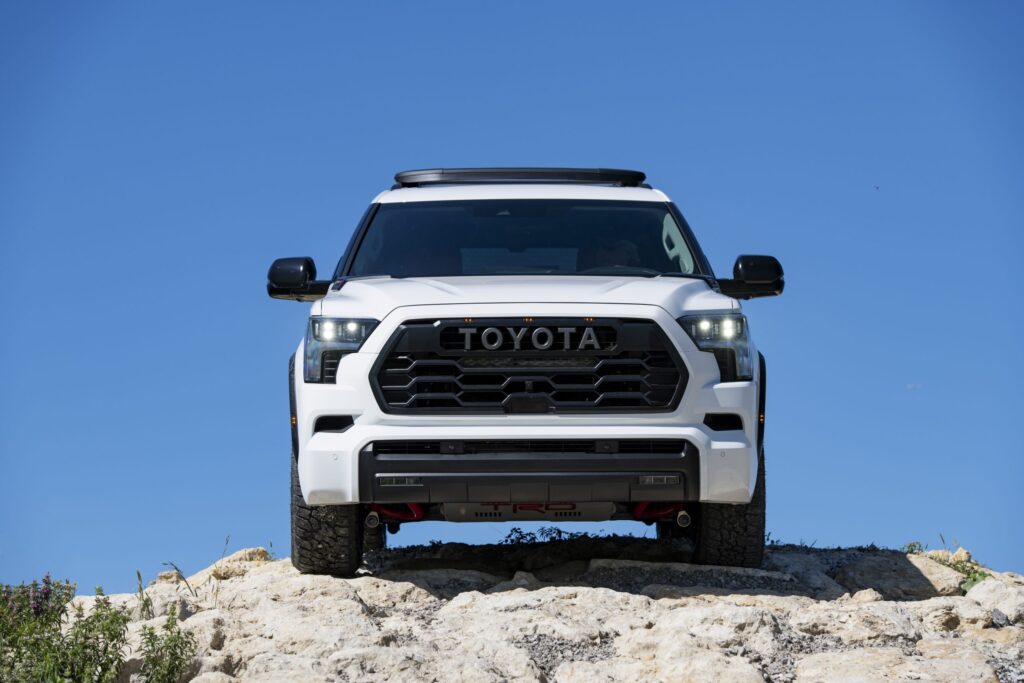 This is not the mighty old Sequoia of the early 2000s, which was impressive but indeed a little dated. Redesigned for 2023, you can see how rugged the 2023 is from the outside, but step inside and you will see and feel how comfortable it is.
Instead of V8 engine, you now get a twin-turbo V6 that pairs with an electric motor. Average mileage is 20, which is an improvement from last year. All the specs say it can seat seven to eight people, but you can safely get five Bears inside, with plenty of room for luggage. And snacks.
I had the pleasure of testing the TRD-Pro edition (shown here), which is the super-duper 4WD top-tier you-name-it and it can handle it and (admittedly) run over anything and conquer all roads while doing it. There is so much going on with this beast (all wonderful and rugged) that I did find it hard to park and enjoy while driving it in the city.  I had to take it 'outside' in the open spaces where it could run a little wild (and I didn't have to worry too much about tight spaces) to let it breathe. The lesson here is to let it breathe like a fine wine. And let it be a man.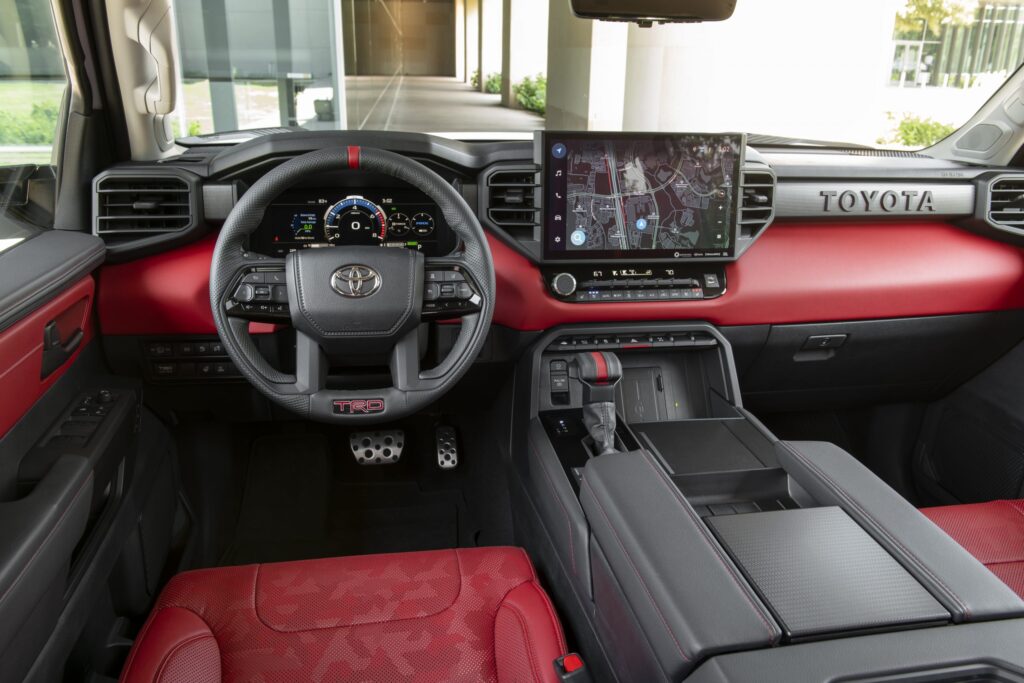 Toyota has one of the easiest navigation systems in the business. No need to be Young Sheldon or any technology prodigy (as most Bears are) just to get the sound system to play Padam Padam. This is a truck / SUV for those who like to get in a go… and who have a driver's license in good standing. 
As Bears, we love big. And when it comes to vehicles, they don't get much bigger than the aptly-named 2023 Toyota Sequoia. As with all things big, make sure you can handle it.
Don't wait until you get it home to find out you really can't take it.