2023 Toyota RAV4 Prime: One of the Best!
If you're looking for a car that is a nice combination of a small truck and SUV – and a nice combination of gasoline, hybrid and plug-in electric – I think you will really be happy with the 2023 Toyota RAV4 Prime.
I will say, I really like this car.
U.S. News and World Report calls the 2023 RAV4 Prime "no nonsense" and "well-rounded". The boys at Edmunds.com like the "quick acceleration", "comfortable and quiet ride" as well as the "generous cargo and passenger space." I could not agree more. 
For starters, you can get an eye-popping 94 miles-per-gallon when you use a combination of gasoline and electricity – but admittedly, that takes a lot of effort and time. Using gas only, you will average about 38 mpg, which is quite good. All told, you can get a maximum range of 600 miles if you do plan ahead. All-Wheel Drive is standard on all trims.
For Bears, there is plenty of room inside for 4 of us but keep in mind this vehicle is still considered a crossover SUV. The cabin is nice and simple. Sure, nothing to write home about, but it is an easy clean up should you spill your Doritos tacos or Pumpkin Spice sumpin' sumpin' while having an adventure.
There is 33.5 cubic feet of cargo space with the backseats up and about 70 cubic feet of space when you fold those seats down.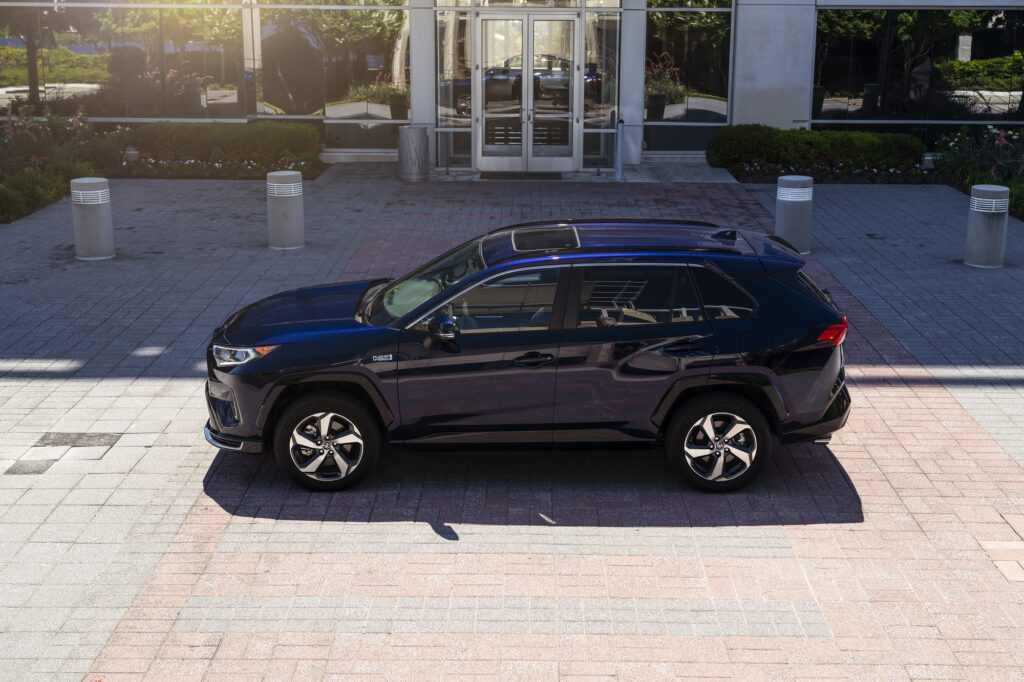 The tech is easy to use, and the 2023 system is a big improvement over last year's. For me, I always like to hop in, sync my phone, use Apple CarPlay (standard) and get going. I don't need to dissect every little Al-Gore Rhythm even though I know most Bears can (love ya, boys).
On the base SE trim, you get such gems as heated front seats, power lift gate, blind spot monitoring, keyless entry and start, adaptive cruise control, lane-keep assist and forward-collision warning with automatic braking, among other standard features. Prices start at $43,090 US, which is a bit high for the class, but the standard features are considerable.
And did I mention that it's also a fun car to drive? Thrills and spills can be had with the one electric motor that's paired with a 2.5-liter gas engine that produces an impressive 302 horsepower. Yes, there is a lot to like about the new RAV4 Prime, namely that it is indeed in its prime.
…. as I still believe I am in my prime. Ya know, like Prime rib.