2023 Toyota Camry Hybrid: A Classic Car + A Solid Hybrid
The Toyota Camry has stood the test of time as a solid car that is dependable, and as a hybrid, it's even more of a car worth your consideration. The 2023 Toyota Camry Hybrid is worth a test-drive should be looking for a new car this Spring.
For the money (prices start at $28,355 US), this year's Camry Hybrid is an impressive midsized sedan that I've always found can handle just about any task that I need a car to perform. The seats are comfortable without having to adjust yourself too much just to feel like you can drive in comfort. And as a hybrid – it's almost a match made in gay heaven (which would be San Francisco? Key West?)
Often, you need your car to just get you through life. You need it to take you to the laundromat. To the grocery store. To mum's. And to your volunteer work, which often is the highlight of your life when your job (that time-consuming effort that makes fortnight deposits into your bank account) really does not give you much, if any, life satisfaction, sans the nice female friend in Planning & Logistics down the hall.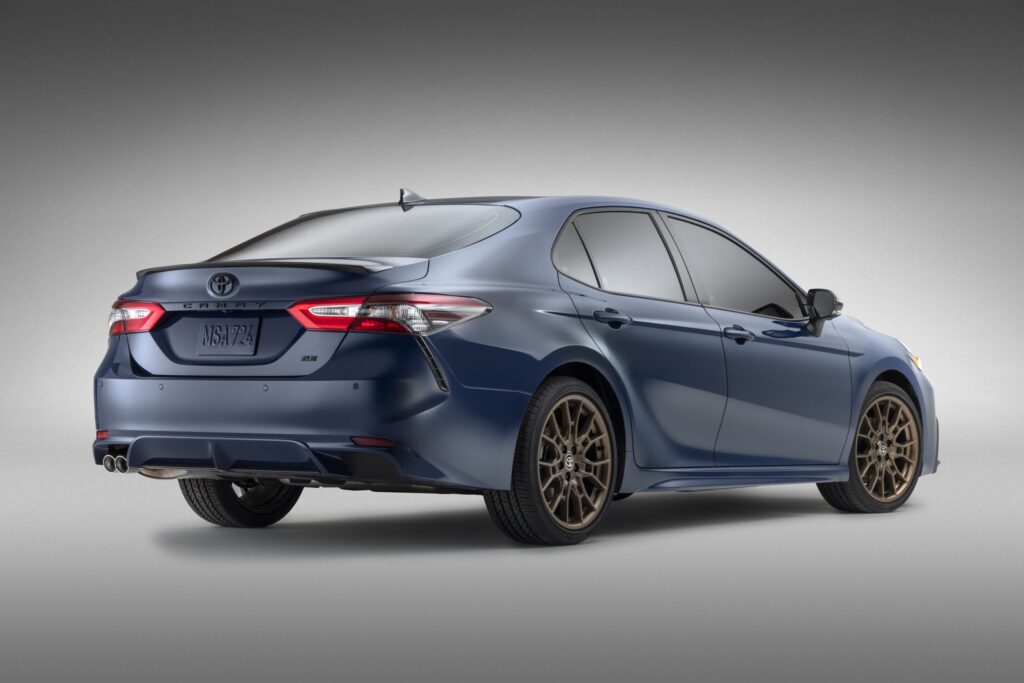 This year's Toyota Camry Hybrid, with a combined fuel economy of 46 miles per gallon, should help you feel like you can get through life a little less expensively. That can mean you will have a little more money for Easter decorations and chocolates. Or St. Patrick's Day decorations (maybe that wearable shillelagh you've been meaning to purchase). And (of course) the corned beef and cabbage you are planning to prepare for all your friends.
I found that driving the Camry Hybrid to be non-eventful in the most wonderful way. It was nice and smooth and did not interfere with the jazz I hear from a local public radio station. The Camry sits low enough to the ground so that getting in and out is a snap, but yes, you are not dragging, like you would be in a sportscar. (You might be dragging from your day. That's another story, indeed.)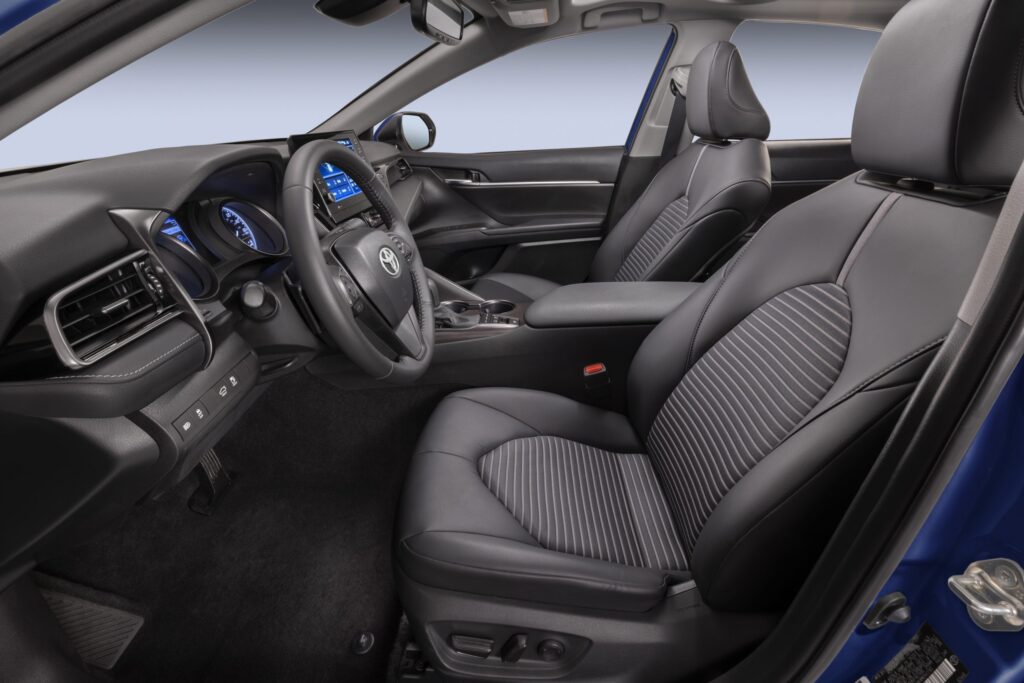 The seats were comfortable for me and, yes, they should be plenty-comfortable for men with 'largess'. That means that most Bears should be able to ride comfortably on a road trip. There is seating for five, if necessary.
I tested the Nightshade trim, which is a snazzy, designer trim that offers black exterior accents and badging, a black rear spoiler and 19-inch bronze wheels, all of which really does make the car 'pop'. All these cool touches can easily add another couple thousand dollars to the total, so, be aware.
I make no secret that I am not completely sold on purchasing electric cars. My compromise? Hybrids. And I do feel a great comprise is the 2023 Toyota Camry Hybrid.
Practicality and having a good track record now seem to be what everyone is looking for in a long-term commitment, even for Bears.
I understand. It was fun while it last, but the future is now. And it's not at all what we were promised.