2023 Lexus RX350h: A Bear's Hybrid
Yes indeed, the 2023 Lexus RX350h is roomy enough for a man-sized man and tough enough for all you may need it to do. And if that includes impressing your current or your next boyfriend, well, you're in luck.
The beauty of a hybrid, of course, is that the mileage is upped considerably, compared to a regular gas engine vehicle. Here, you will get a combined 37 miles per gallon. And if you are not yet completely sold on an electric vehicle, you won't need to charge a hybrid. You can still pull into a gas station, spend a few minutes filling up the tank, and off you go.
The RX350 has been completely redesigned for 2023, and if you have been following along, the biggest change this year is that Lexus got rid of the third-row seats, and for Bears, that was useless for us anyway.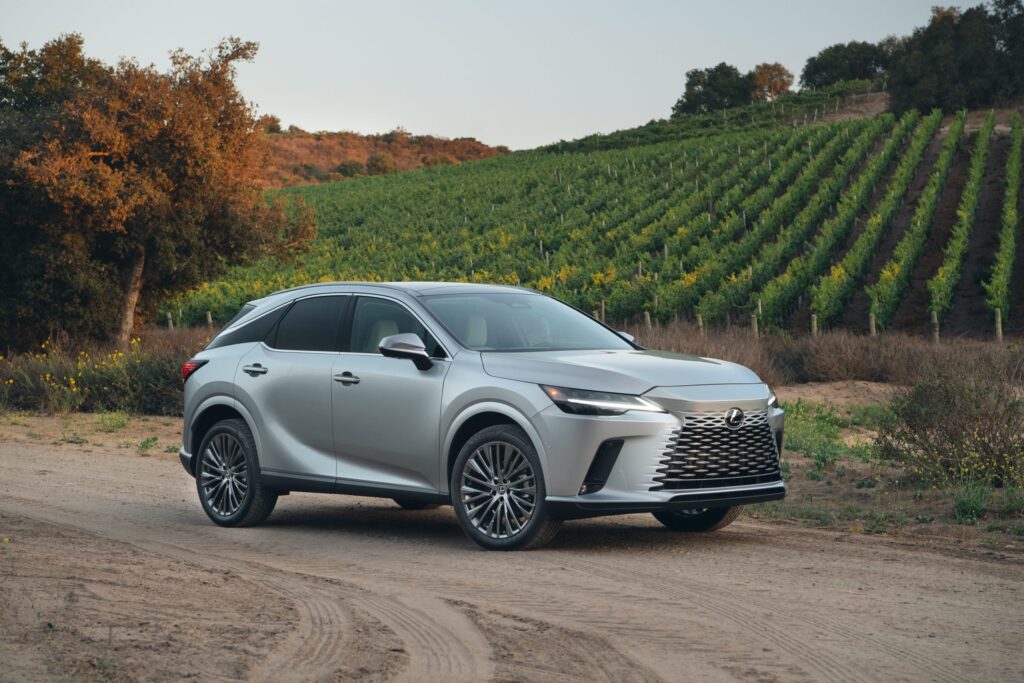 The cabin inside is nice and comfy, but not overly luxurious. The RX is the middle child in the Lexus lineup of SUVs, so if you are a bit like Goldilocks and want something not too tight but not too over-the-top, the RX is just-about-right.
Infotainment (I love that word) is fairly easy to use and with not much effort, you can set it up to your liking in no time. A 9.8-inch touchscreen is standard and works well with the rest of the dashboard. Ease-of-use is the key here. We wouldn't want anything to interfere with your Sam Smith or Taylor Swift tracks.
The interior is roomy enough for four Fun-Size Bears. You can get five Bears inside somewhat comfortably (I imagine) but as always, caution is advised when packin' in all that meat.
While driving around Colorado or any place rugged in just about any weather, the RX350h handles well.  You aren't going to get Formula 1 performance (but close).  You aren't going to get top scores in every category.  But you will get a sense of comfort and safety, and for me, that's most important in an SUV – or any vehicle. You will get a sense that, yes, you did make a wise decision.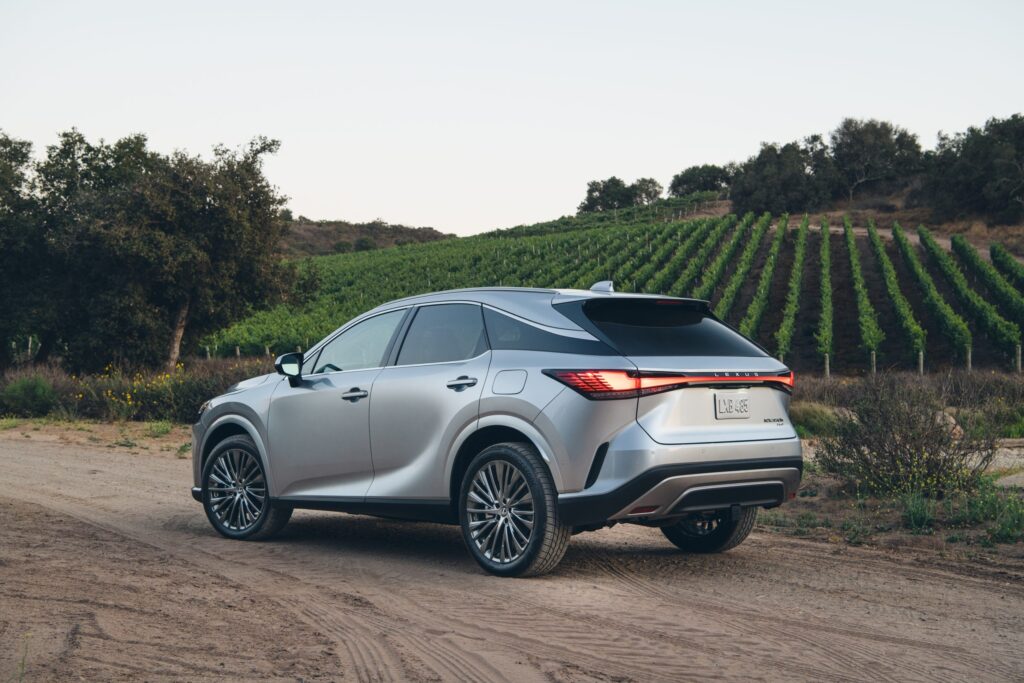 I tested the Luxury trim with All-Wheel Drive, which is their top-tier trim. 246 horsepower. 21-inch tires. Dark metallic finish. Wood, leather, and suede interior touches. Luxury seating design. Very nice. But you will do just fine on the base 350h, which starts at $47,400 US.
As Spring approaches for most of the planet, that means the weather will get warmer and you will need a car that can handle challenges now associated with extreme temperatures, and the 2023 Lexus RX 350h is up for that.
Hopefully, your new / old beau / boy-friend is up for those challenges as well.