2023 Infiniti QX80: It's Huge!
This rolling Bear cabin is one of the largest SUVs out there, and for what's left of 2023, the Infiniti QX80 really is a nice luxurious vehicle that can easily fit (only your best) friends and family while giving them and yourself plenty of room.
Length is 17½ feet. Curb weight (total weight of vehicle without passengers and cargo) can be up to three tons, depending on which trim you get.
You will have a ground clearance of just over 9 inches, so, ya know, watch out for all creatures, great and small. Put down the (power folding) third row of seats and you will have 50 cubic feet of cargo space. Put down the second row of seats (if you get the bench seats) and you will have 95 cubic feet of space. What will you haul with all that room?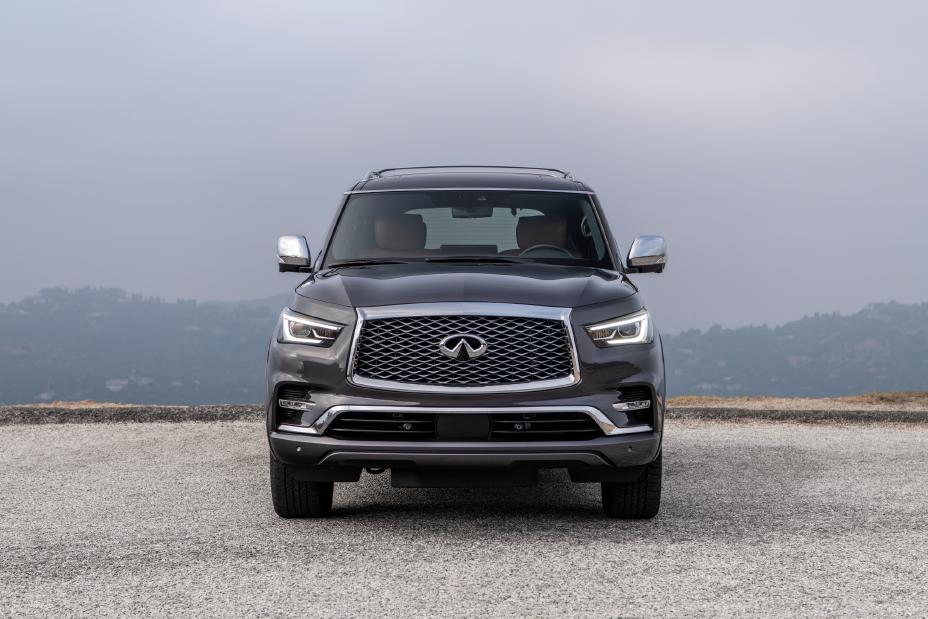 Leather upholstery, surround-view camera system, blind-spot monitoring, 12.3-inch touchscreen with navigation (mounted high for easy access), power liftgate, heated steering wheel, 13-speaker Bose audio system… these are just some of the standard features on this command force.
You really do feel like you own the road in the 2023 Infiniti QX80. You sit high and mighty; you can see everything. Ever feel like you are at a Bear Party and are missing something? With this piece of manhood, you will miss nothing. They will come to you.
This Quasar-X is one handsome devil indeed. Take it home to Papa Bear for a drive to get some Short-n-Curly Fries. And more.
Yet admittedly, there are some drawbacks. It has a V8 engine, and while powerful, that allows it to drink. A lot. Average miles-per-gallon comes in around 15. Ouch.
In this class of behemoth SUVs, there are also names like the Cadillac Escalade, Jeep Grand Wagoneer, and GMC Yukon Denali. Although the 2023 Infiniti QX80 easily comes in with a good price on the dealer lot (the base LUXE trim starts at $72,700 US), others in the class have received strong reviews across social media as well. Just sayin'.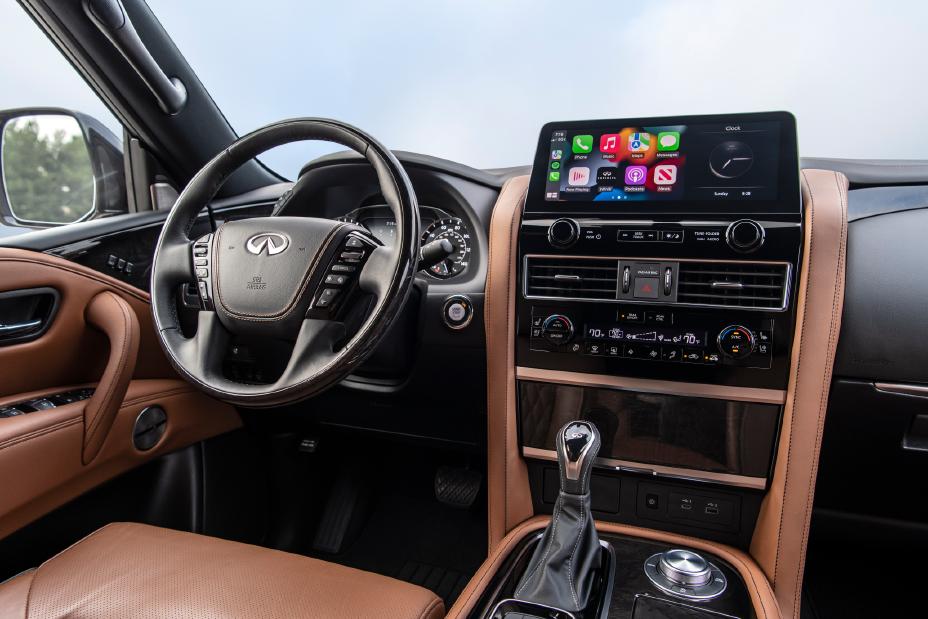 Hey, I liked the 2023 QX80. Sure, I had to be careful where I took it. When you have a date who is this big, you have to make sure you can get him in and out of places safely. And you have to pamper him. He is sensitive, after all.
And like any date who will go with you anywhere you want to go, make sure he is always clean and sparkling and ready for action.
You want your friends to enjoy him too!